Hello you… a most important member of our CCWC Family. We've missed you! As you know, things are tough right now in many ways, but we want to put a smile on your face with some good news. See below.
Stay resilient and we'll see you for CCWC Virtual Happy Hour with Jean Steel on Tuesday, Sept. 29 (details to come soon).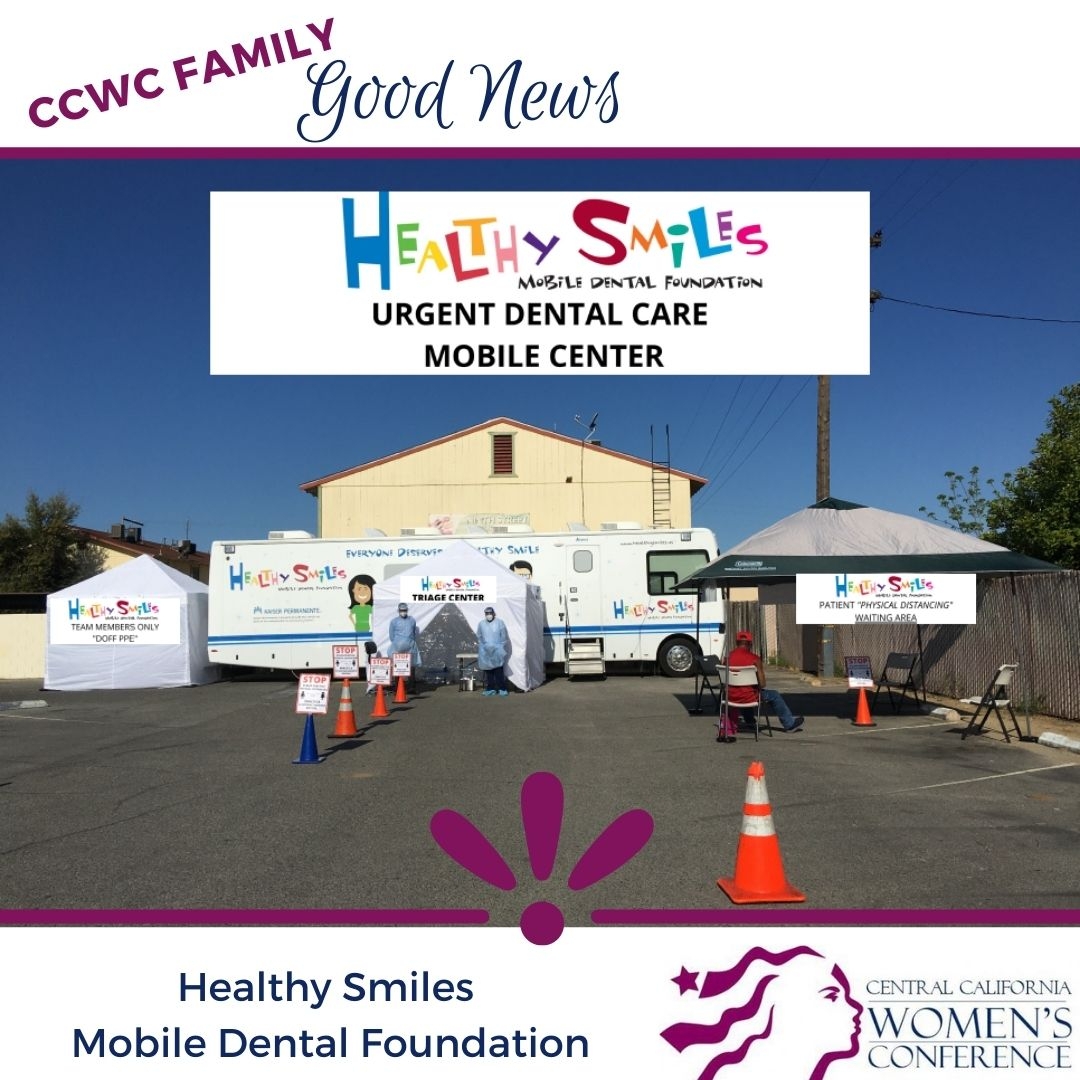 Dental pain is an even greater problem in at-risk communities while dental offices were closed during this COVID-19 pandemic. Healthy Smiles Mobile Dental Foundation has therefore established an Urgent Care Mobile Dental Clinic to treat emergency dental needs. Utilizing safety protocols beyond CDC and ADA, protective equipment is provided for patients, parents, and staff. Appointments are established by telephone and day of treatment triage. Thank you Healthy Smiles!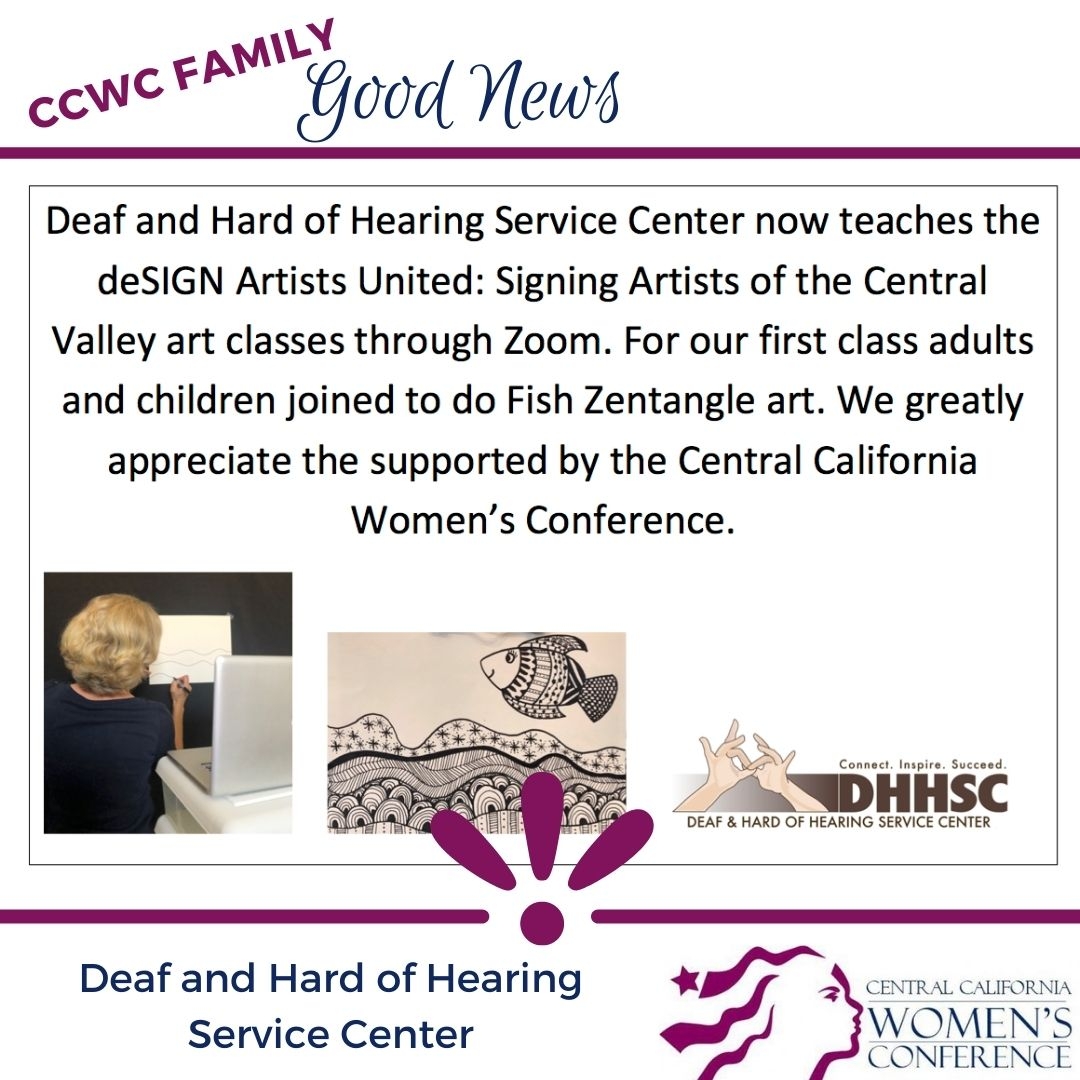 Deaf and Hard of Hearing Service Center is now teaching our art classes for deaf people through Zoom! Amazing!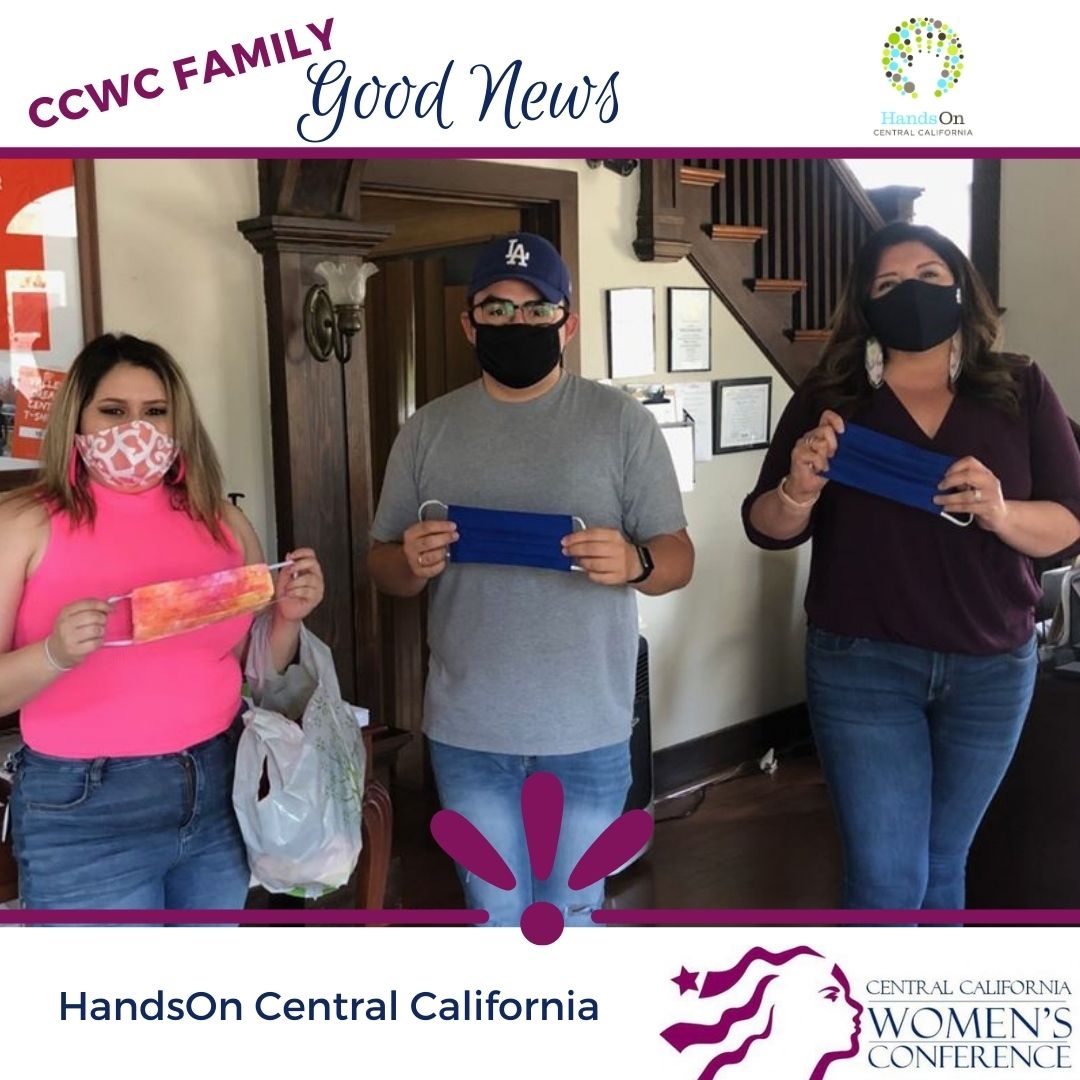 HandsOn Central California has been able to recruit volunteer-in-place volunteers to step up and sew face masks for our local clinics and hospitals, with our Face Mask Project to support COVID-19. Over 1,500 masks have been made by their wonderful volunteers. HandsOn has also distributed masks to their partner-sites still volunteering.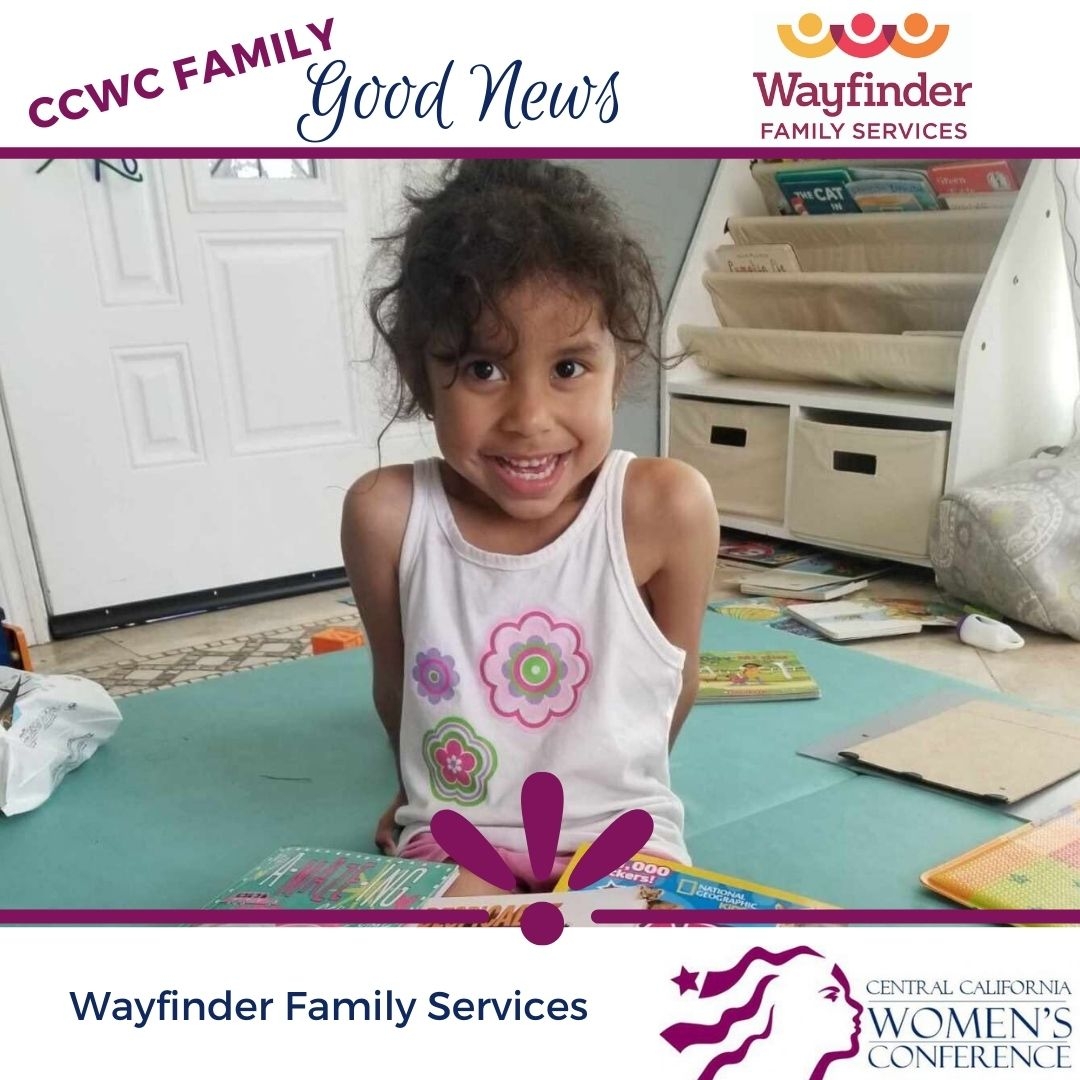 Wayfinder Family Service's early intervention programming has gone virtual! This includes regular "porch drops" for the families which provides them with donations of new books, games, and crafts. These activities help the families learn together during remote sessions, and are also creating fun memories at home!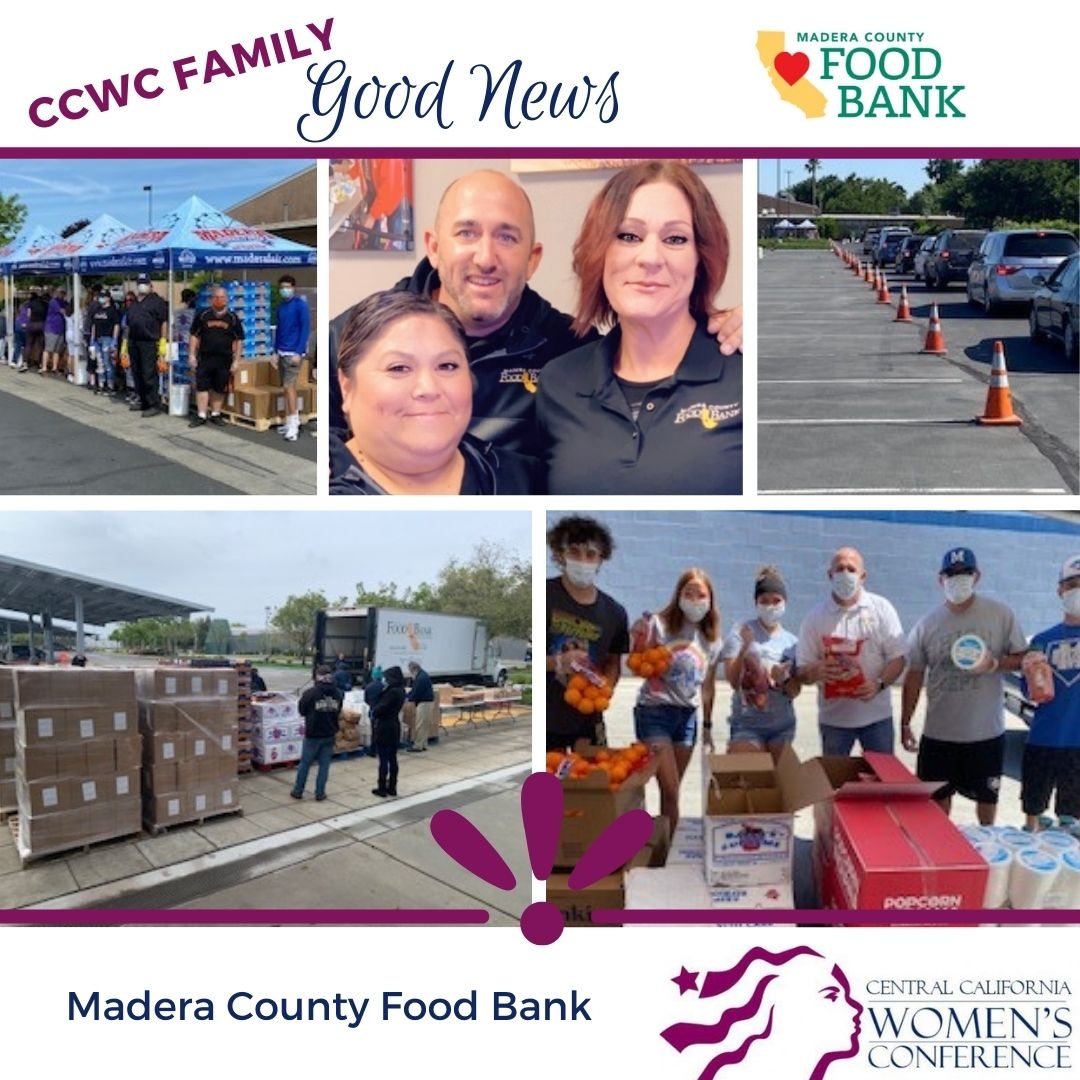 Since the Pandemic started in March the Madera County Food Bank has seen their numbers increase dramatically. They are working hard to make sure everyone that has been affected by it is getting the help they need. They have also seen so many businesses and agencies come forward and help them feed the need. They were absolutely amazed to receive a very generous donation from United Way of Fresno and Madera Counties that enabled them to purchase their brand new van. The very first new vehicle the Food Bank has ever had. They continue to fight hunger in our community and are in the front lines doing drive-thru giveaways to ensure social distancing and implementing the use of face masks to keep everyone safe and healthy. We appreciate you, Madera Food Bank!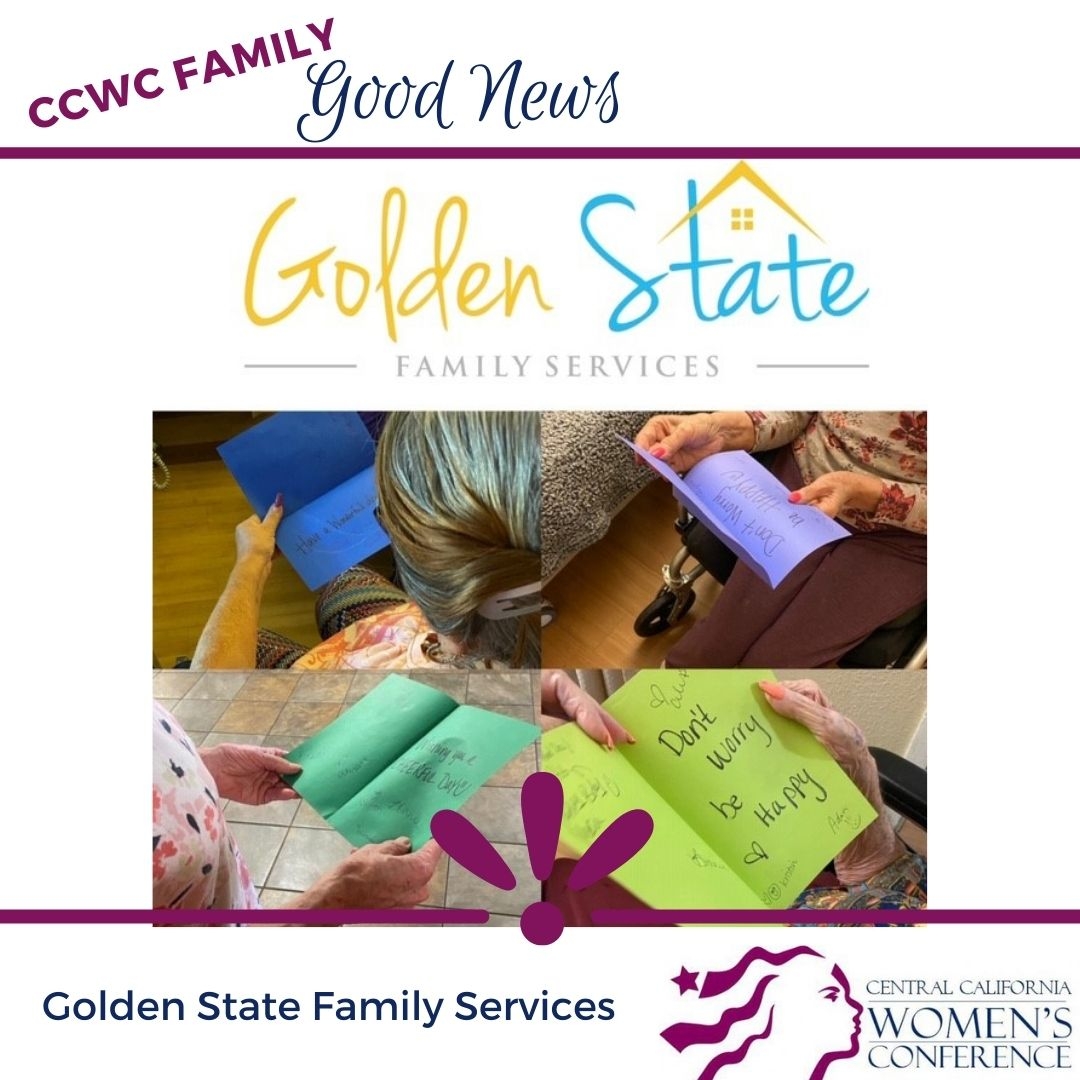 "Our Kiddos and Golden State Family Services wanted to spread cheerful messages to those unable to have family and visitors during this pandemic. Not only did it cheer up the patients at the nursing home, but it brought smiles to the faces of our kiddos."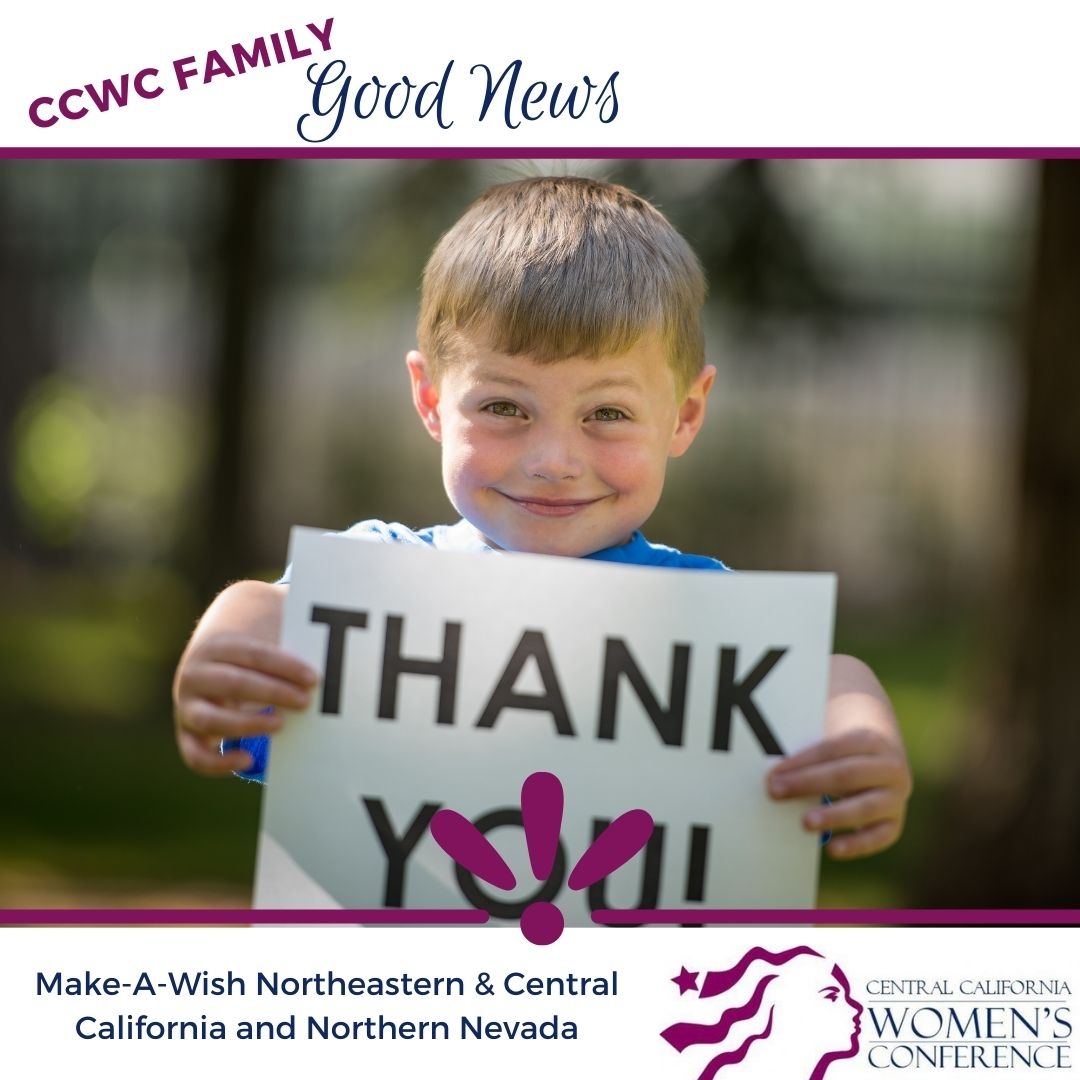 Now more than ever, the world needs the hope of a wish come true. Hope is essential. After 40 years of granting more than 500,000 wishes, Make-A-Wish remains focused on their commitment to delivering hope and joy to local children with critical illnesses.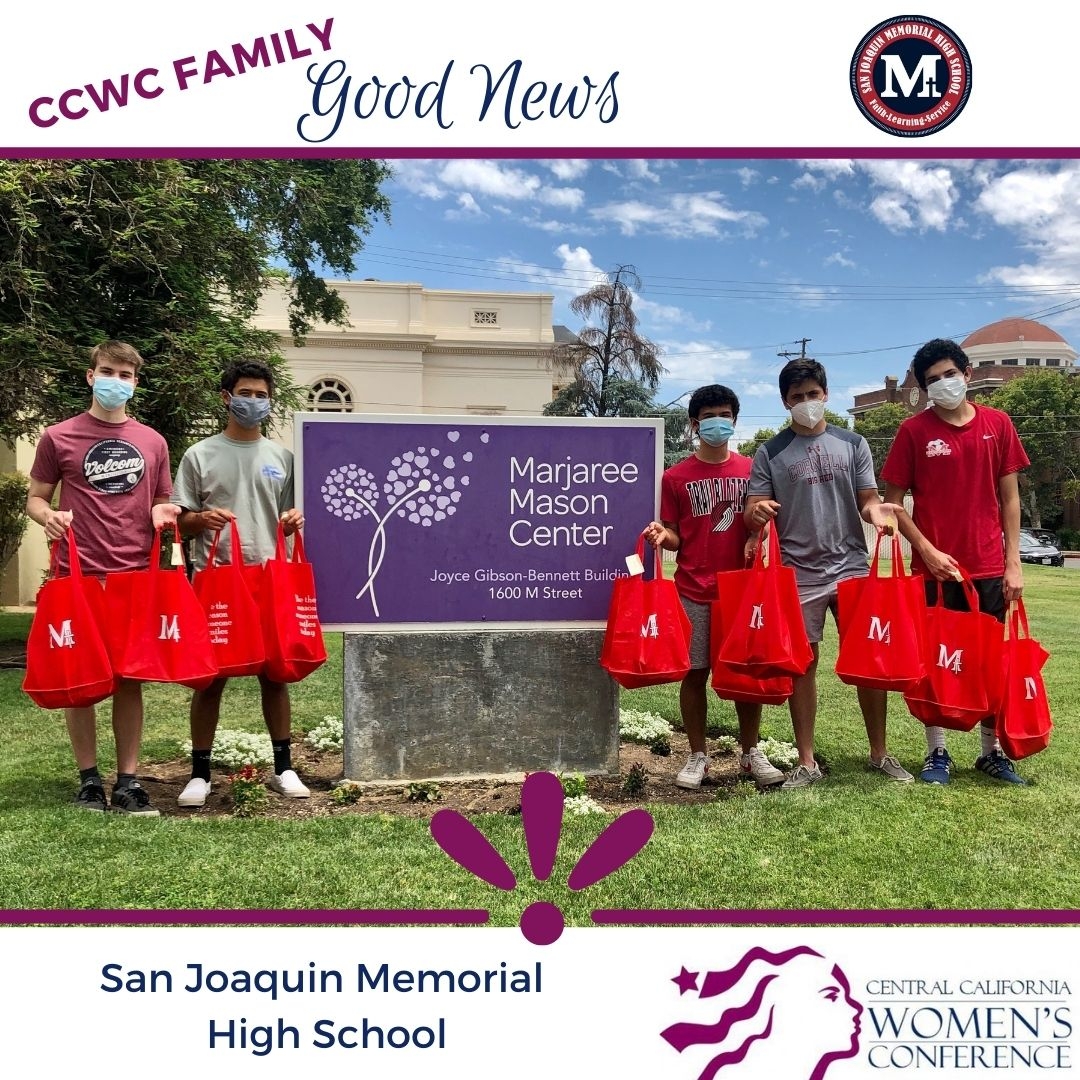 San Joaquin Memorial High School hosted an end-of-year service project for the 2019-20 school year. Students gathered items and assembled summer activity bags for children sheltered at the Marjaree Mason Center, a dedicated center empowering adults and their children affected by domestic violence. Over 225 activity bags were collected for children ages 5-18 and each activity bag included a personal note of encouragement written by our students for the children receiving the bag. "It was an honor to be part of a project that helps instill hope and encouragement during times of difficulty," said Clarissa Myers, SJM Director of Campus Ministry.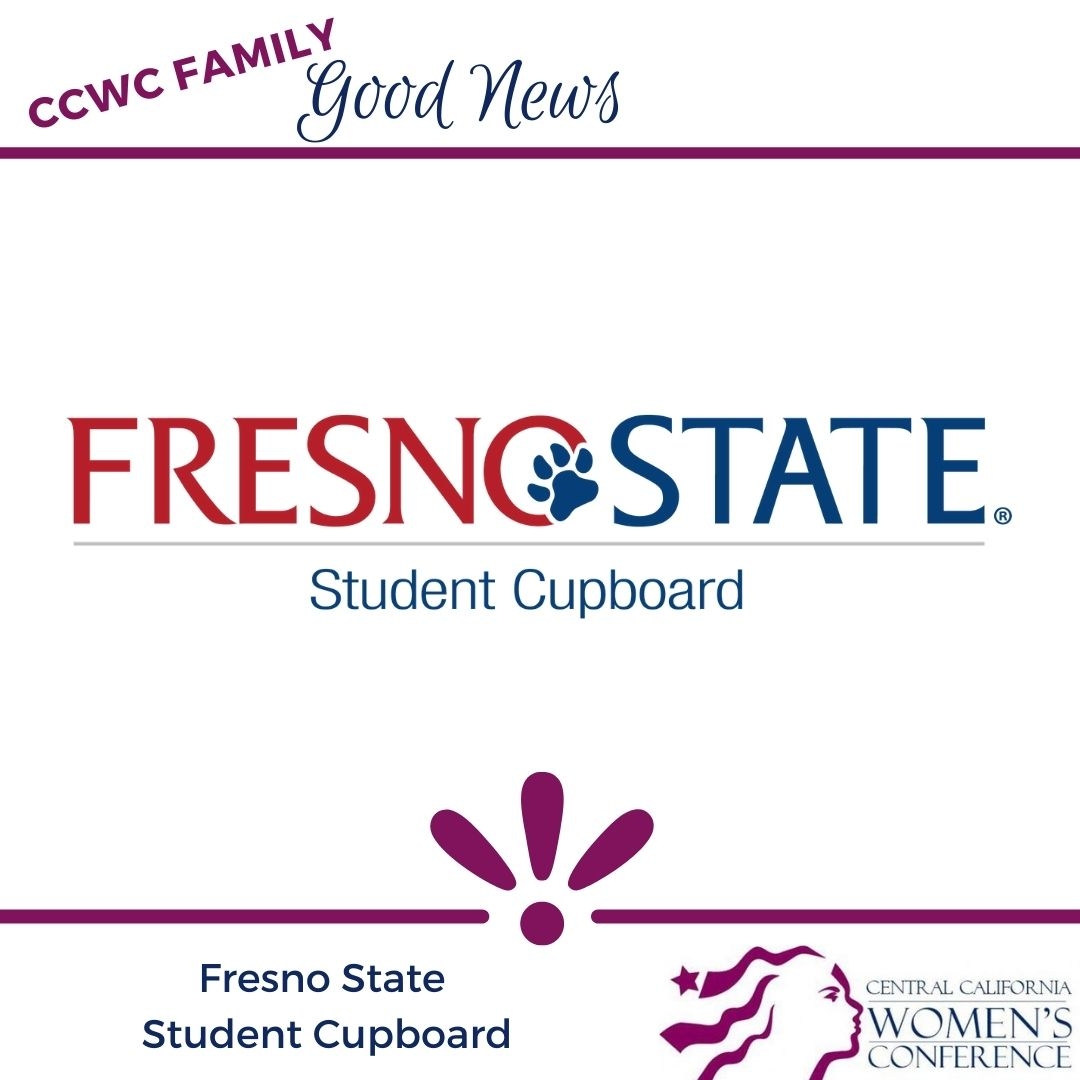 The Student Cupboard still remains open to provide free food and hygiene items to Fresno State students. For students who have been unable to make it to campus, they have partnered with the Take Care program to deliver grocery boxes to their homes. LOVE this, thank you Fresno State!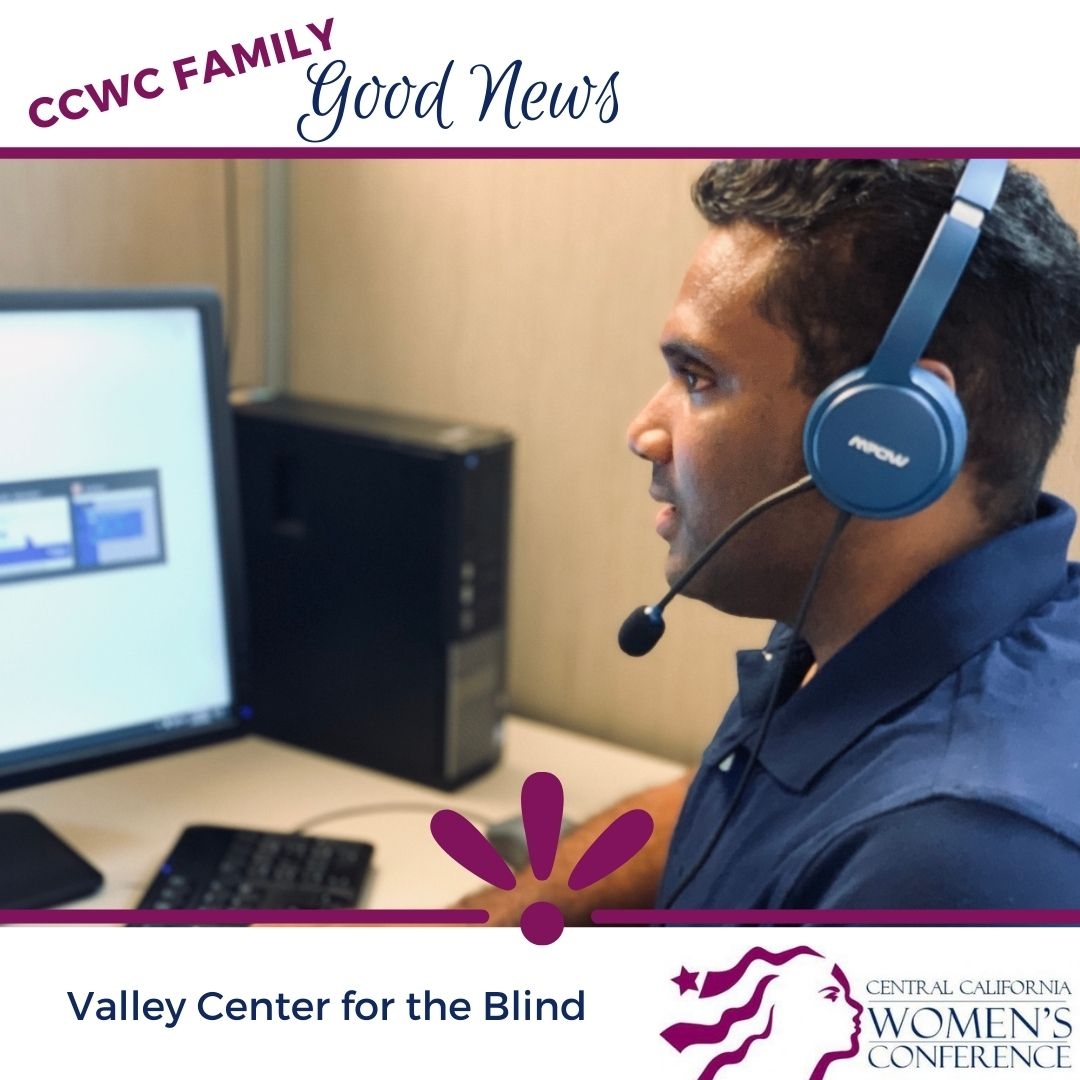 Valley Center for the Blind is grateful to partner with Beyond Vision on a call center that provides 35 jobs to people who are blind/visually impaired. Our 8-person team proves that with hard work, great technology, and determination, employment for people with vision loss is achievable."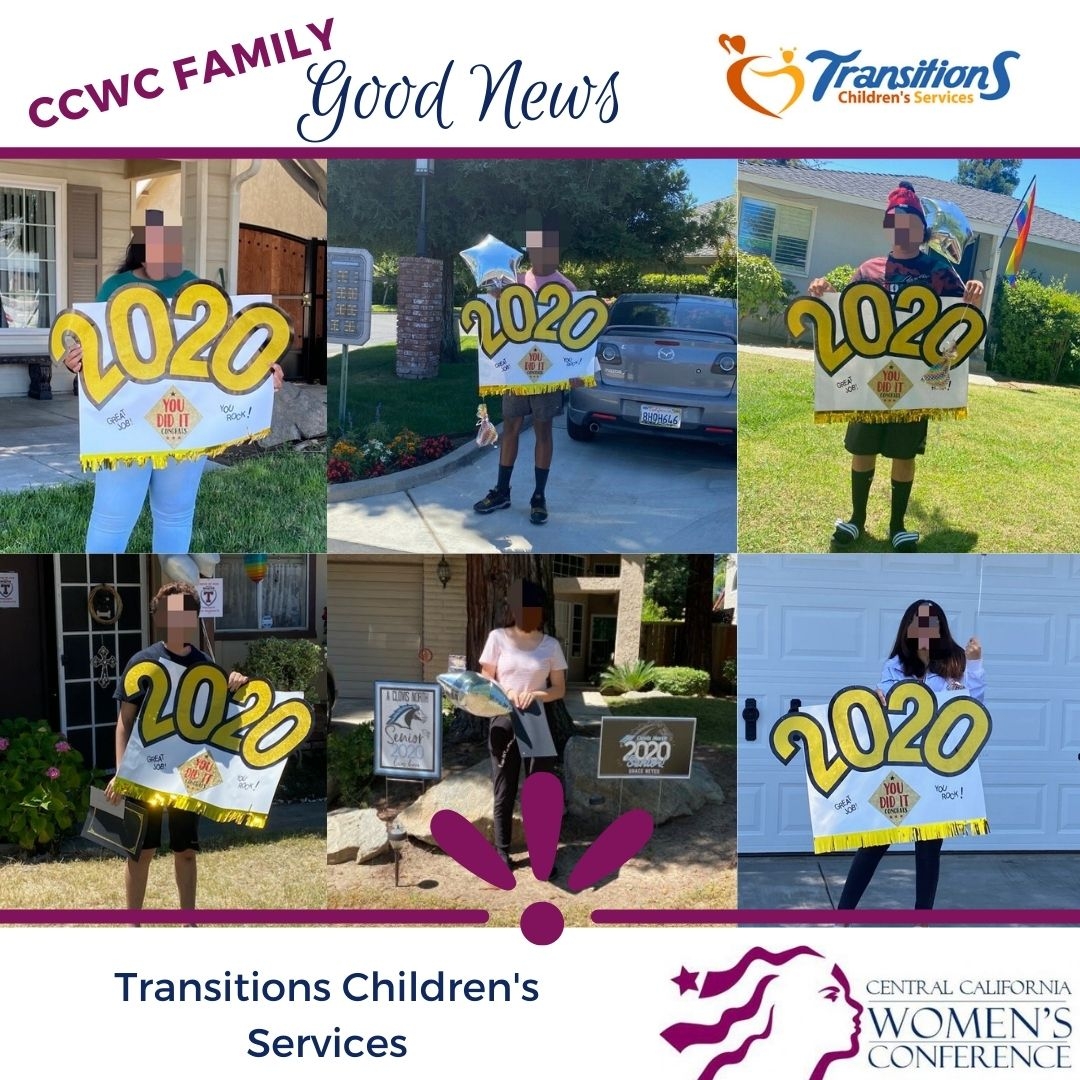 Every year Transitions Children's Services hosts a high school graduation celebration for any foster child placed within the agency's care that graduated from high school and is awarded a scholarship. However, due to COVID-19, they couldn't host a traditional celebration this year, so they planned a parade where our staff drove to each graduate's foster home and celebrated with them from afar. Here is a quote from one of their life coaches and photos taken from the parade. "Our youth are AMAZING! Our youth are DEDICATED! Our youth RESILIENT! Amidst all the chaos and uncertainty of current times due to COVID-19, our youth still managed to prove they should not be underestimated. TCS awarded scholarships and gifts to 2020 graduates. Congratulations you did it!"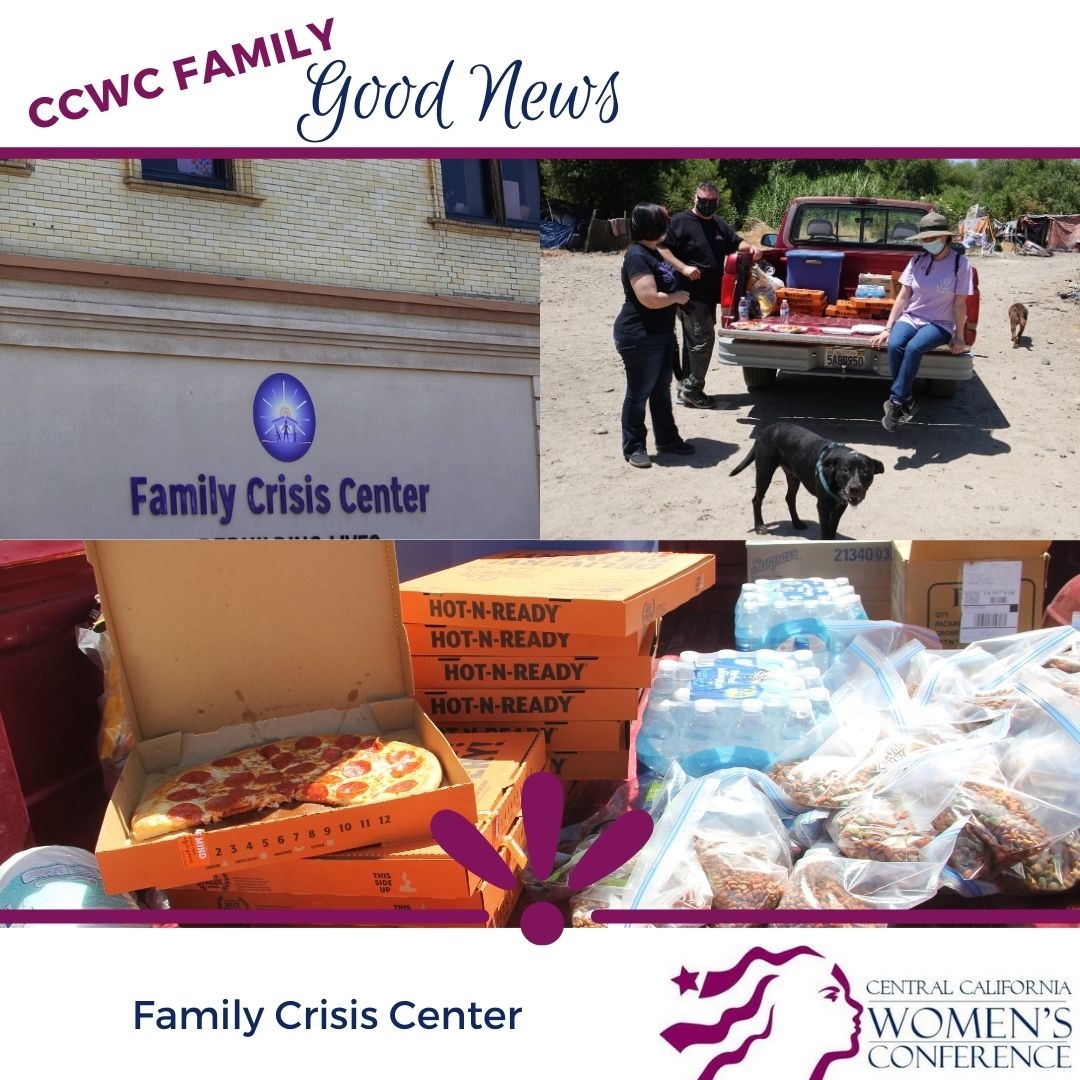 Family Crisis Center has had to make some adjustments during this time but they are committed to the mission to protect individuals and families from domestic violence and economic deprivation by providing food, shelter, counseling education, and other charitable services. They have been able to provide the following services between April and July: Emergency Shelter Services for 31 individuals, Intervention and Educational Counseling Services via HIPAA compliant Zoom to 105 individuals, and include 14 program completions and 8 new registrations, as well as Homeless outreach Pizza party for 45 homeless individuals living on the river, and Hotel Vouchers for 15 individuals. Your work is so important – thank you!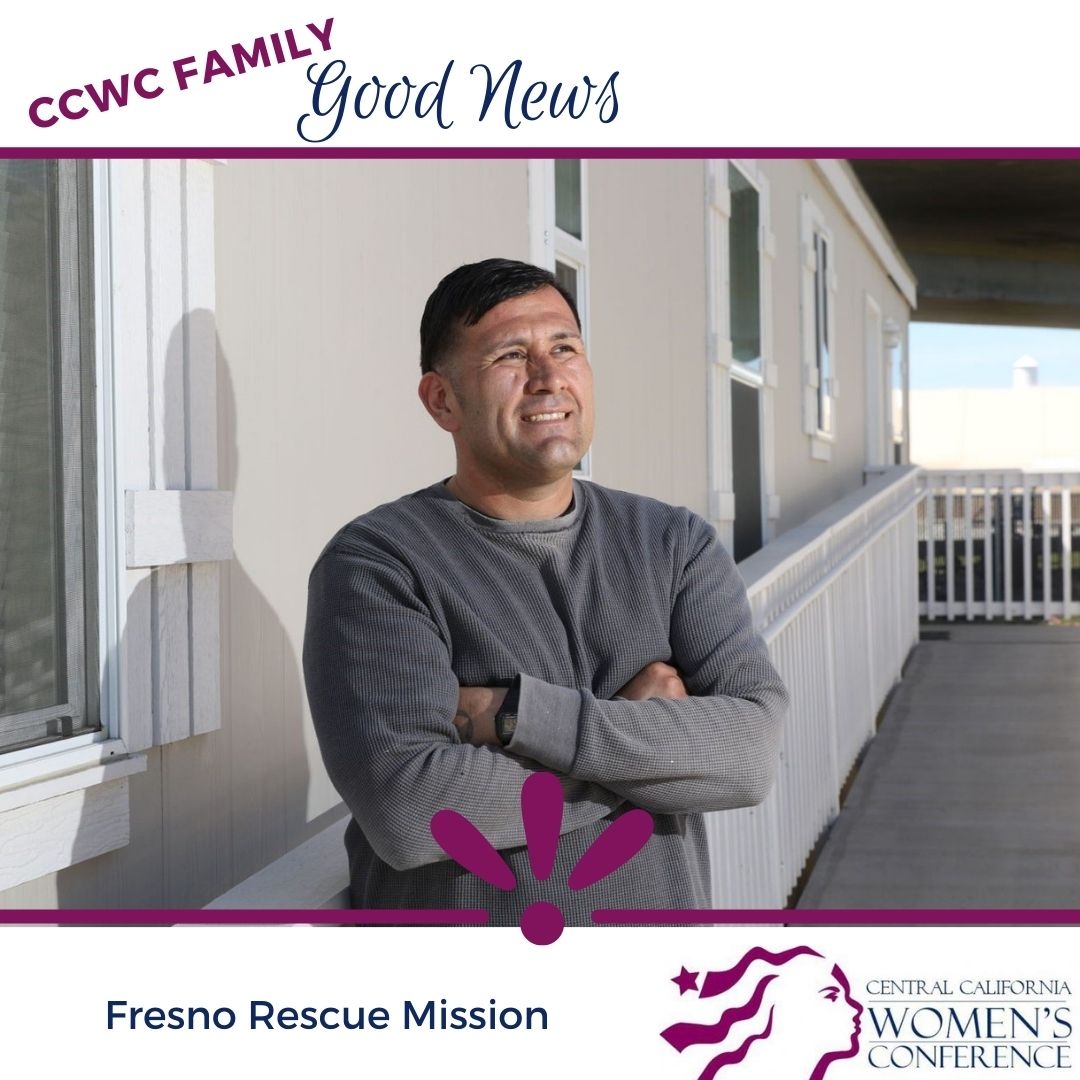 "'It's nothing I've done on my own. It's all been God.' Night after night, Joseph lay in bed with his young body bruised and aching, his heart hurting, from the physical and emotional abuse he suffered. His mom struggling with addiction, and his dad out of the picture, Joseph was sent to live elsewhere. 'I was shifted from place to place, and there was a lot of abuse where I'd go.' Having no one else to turn to, 'I would pray to Jesus…talk to Him about the situation,' he says. 'I would cry…no one was there to help rescue me.' As a teen, Joseph tried to numb his pain and started experimenting with drugs. Over the years, addiction made it difficult for him to hold jobs…and separated him from his own son. 'I isolated myself because of my shame and guilt.' Joseph's life continued to spiral downward, and he found himself in trouble with the law. At his lowest point, he cried out to Jesus for rescue, just as he did as a little boy. Miraculously, the charges were dropped, and he was given the opportunity to come to Fresno Rescue Mission. Though he'd tried before to follow Christ, 'I didn't let those walls be knocked down,' Joseph says. 'The transformation happened here.' He joined The Academy, the Mission's long-term recovery program that helps men struggling with homelessness and addiction restore their lives. Through classes, counseling, daily chapel and Bible study, Joseph has also experienced God healing the wounds of his past and renewing his relationship with his son. 'My son says now, 'Dad, I'm proud of you.' It's so awesome, the relationship we've picked back up. God got a hold of me. He'd been tapping on my shoulder. He'd had His hand on me this whole time.' Today, Joseph is on staff at the Mission, a driver for our food services team, and is staying at our transitional housing while looking for a place he can call home with his son. Because of your generosity, Joseph's heart has been filled with thanksgiving… and God's love! 'I thank all The Academy staff for their support. I know it's God working through them to help change our lives.'" Thank you FRM, for sharing this story with all of us!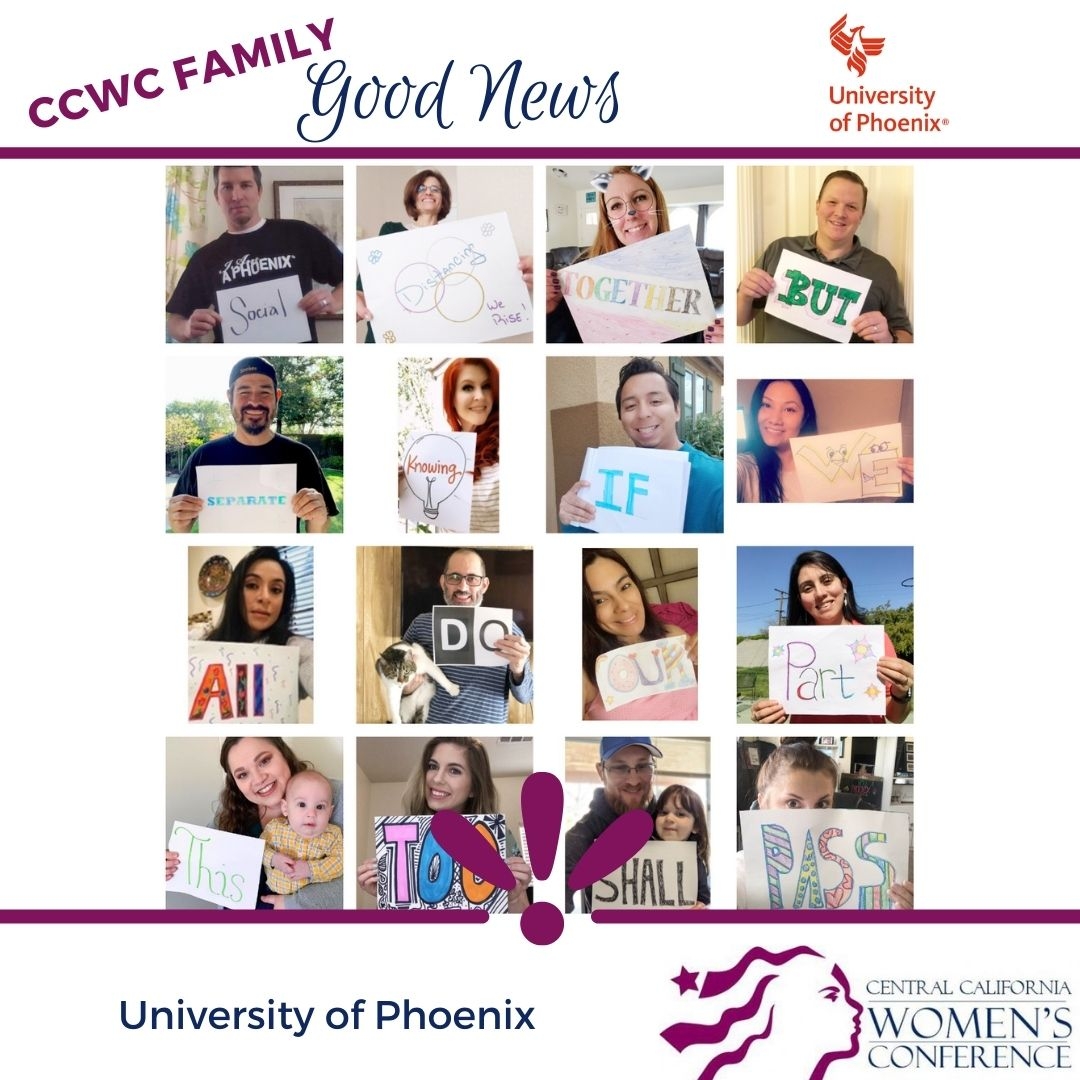 The University of Phoenix, Central Valley Campus staff members shared this photo to remind their students that they are missed! Some people work better in a classroom setting environment, so the University of Phoenix transitioned students to use the Blackboard Collaborate Experience, instead of switching them to online classes. The experience allows them to attend a live class session with their instructor and classmates but from an at-home safe environment. Yay for technology!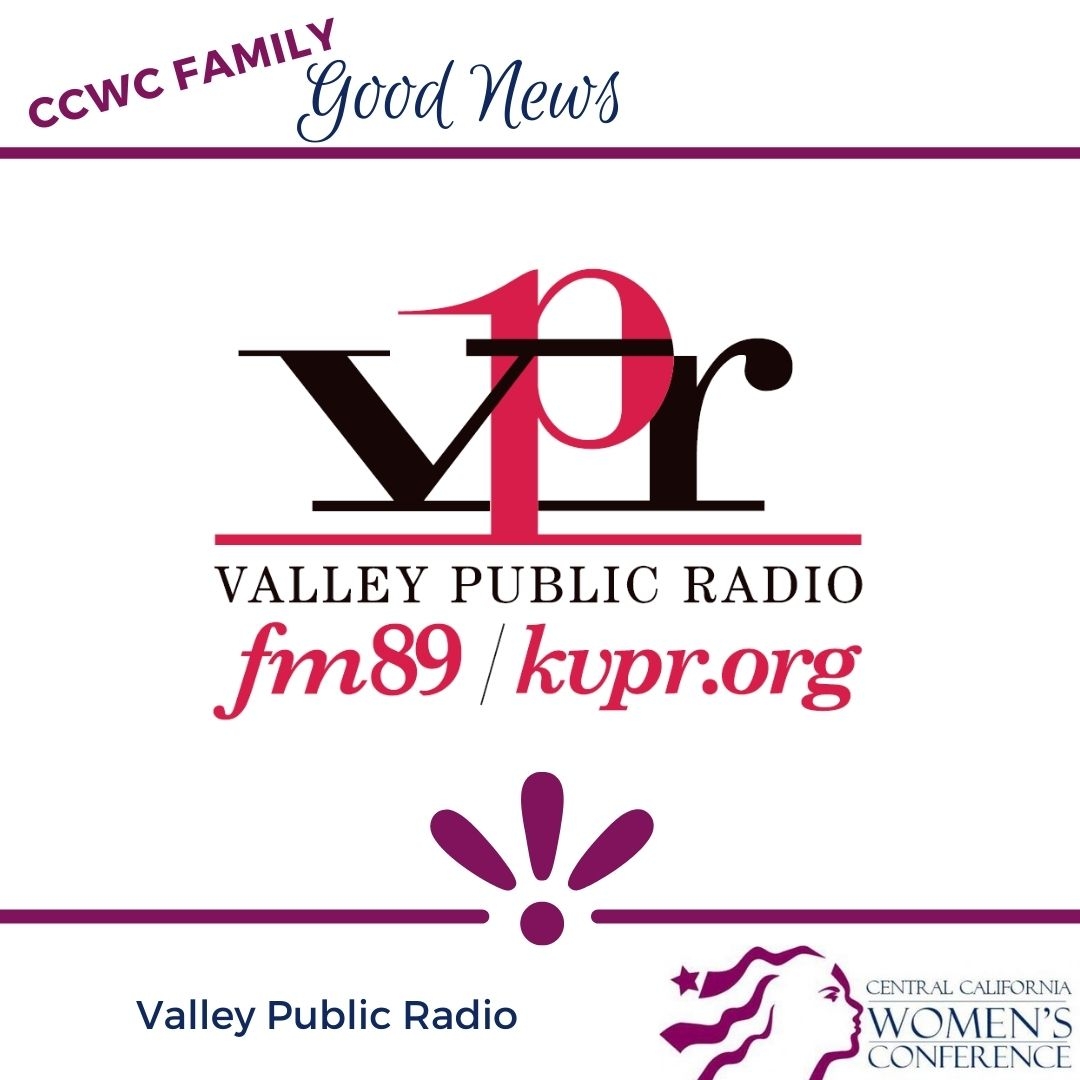 The Radio Television Digital News Association (RTDNA) has awarded Valley Public Radio with the 2020 Regional Edward R. Murrow for Excellence in Writing. The honor comes specifically for a piece by Kerry Klein which recounts the real-life local story of the so-called "Green Book" – a guide which helped African-American travelers find safe places to eat and stay during the middle of the 20th century. It is the second year in a row that Valley Public Radio has received Regional Murrow Award honors. Woo hoo!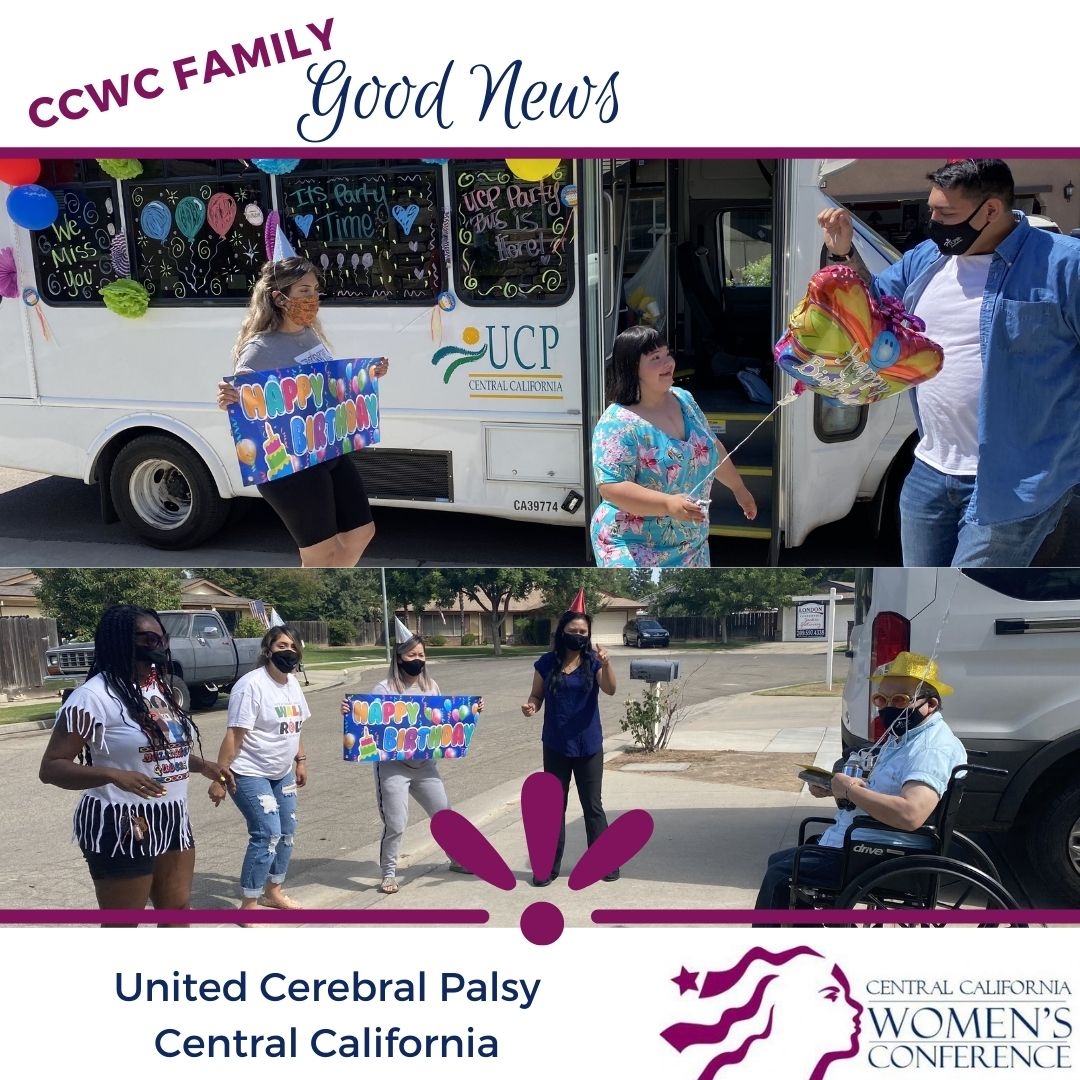 United Cerebral Palsy Central California's adult students with disabilities have been sheltering in place since March. Since then, they have celebrated birthdays at home, but UCPCC staff missed out on the party! So they're decorating busses typically used to transport students in and bringing the party to them each week. What a beautiful surprise!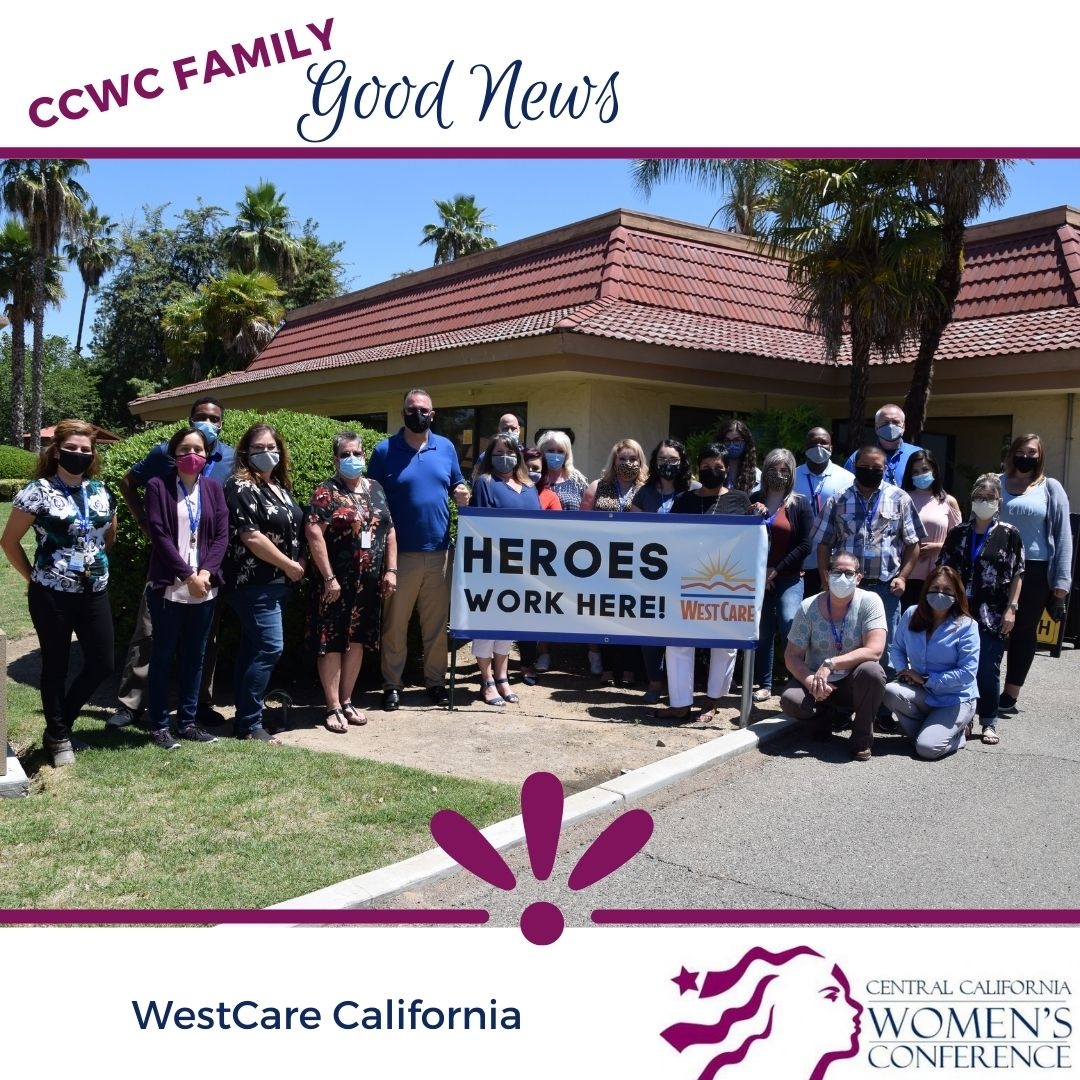 During this time, WestCare California's programs across the state have kept the health of their staff and those that they serve priority with masks, screening quizzes (Fresno County), wash stations, disinfection, and more! In recognition, they made special banners for 22 of their facilities. Thank you to all of our Heroes for their amazing work!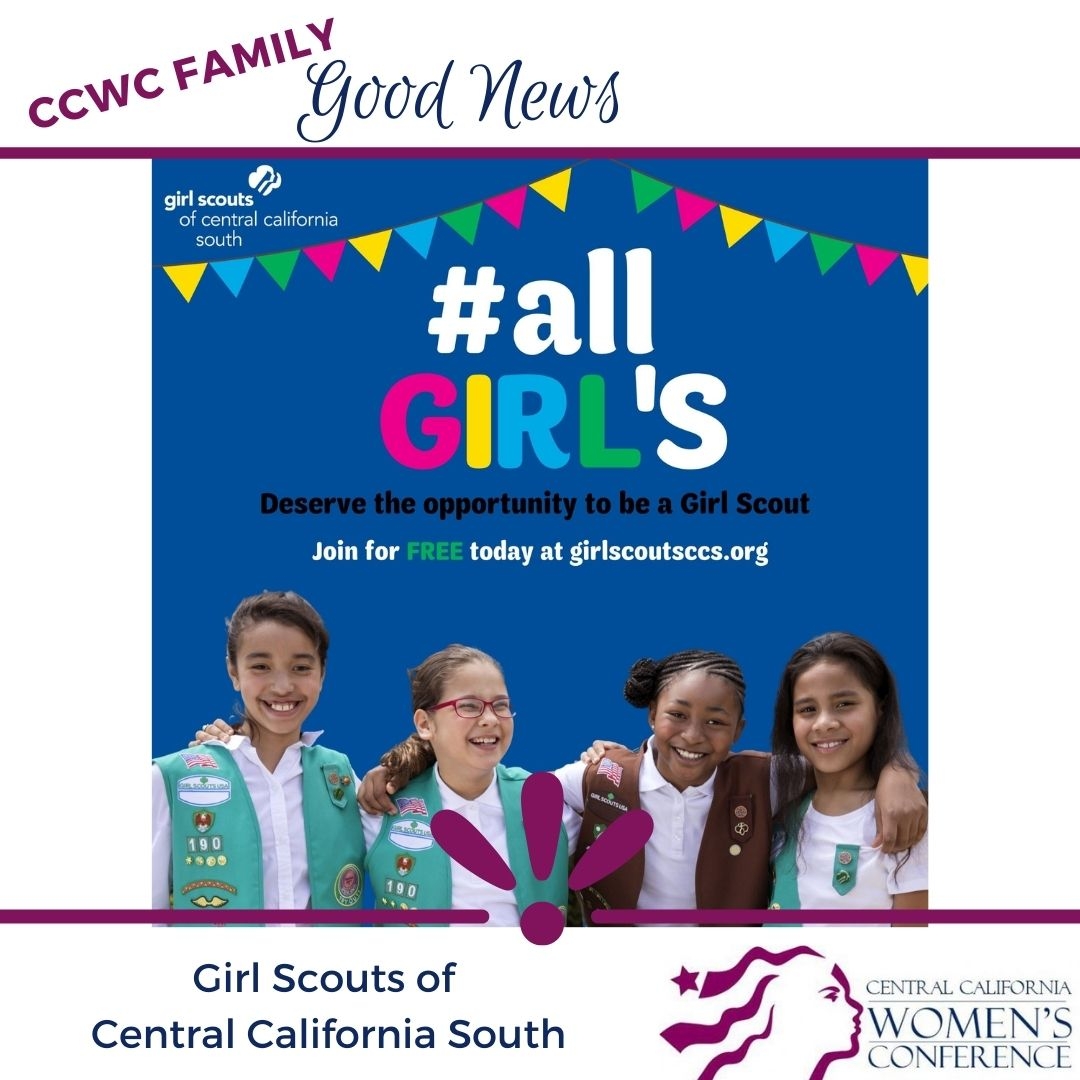 During times of uncertainty, Girl Scouts of Central California South continues to lead the charge of empowering girls in the Central Valley. But, the good news doesn't stop there! They are currently offering FREE membership to all new girls for a limited time. Head over to girlscoutsccs.org and sign up today!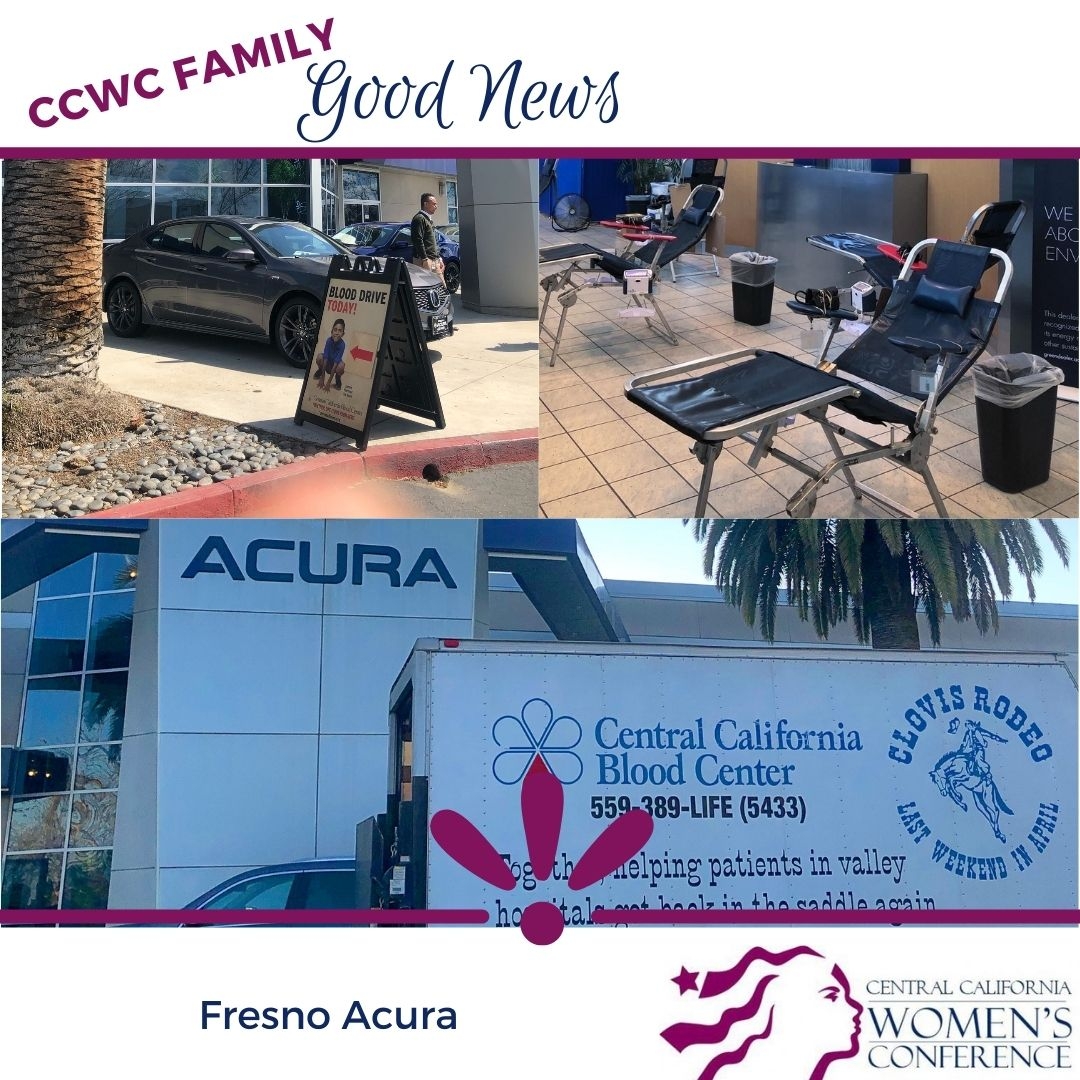 "Fresno Acura has tried our best to make positive light out of an otherwise sad situation. As our city shut down and the health of our community and businesses suffered, we watched as Fresno came together in support of each other! It has been so beautiful to see everyone doing their part to support one another any way they could. While our showroom was shut down for sales, we hosted a blood drive for the Central California Blood Center because they needed a large open space to socially distance." What a fantastic use of space during an unfortunate time. We appreciate your selfless hearts, Fresno Acura!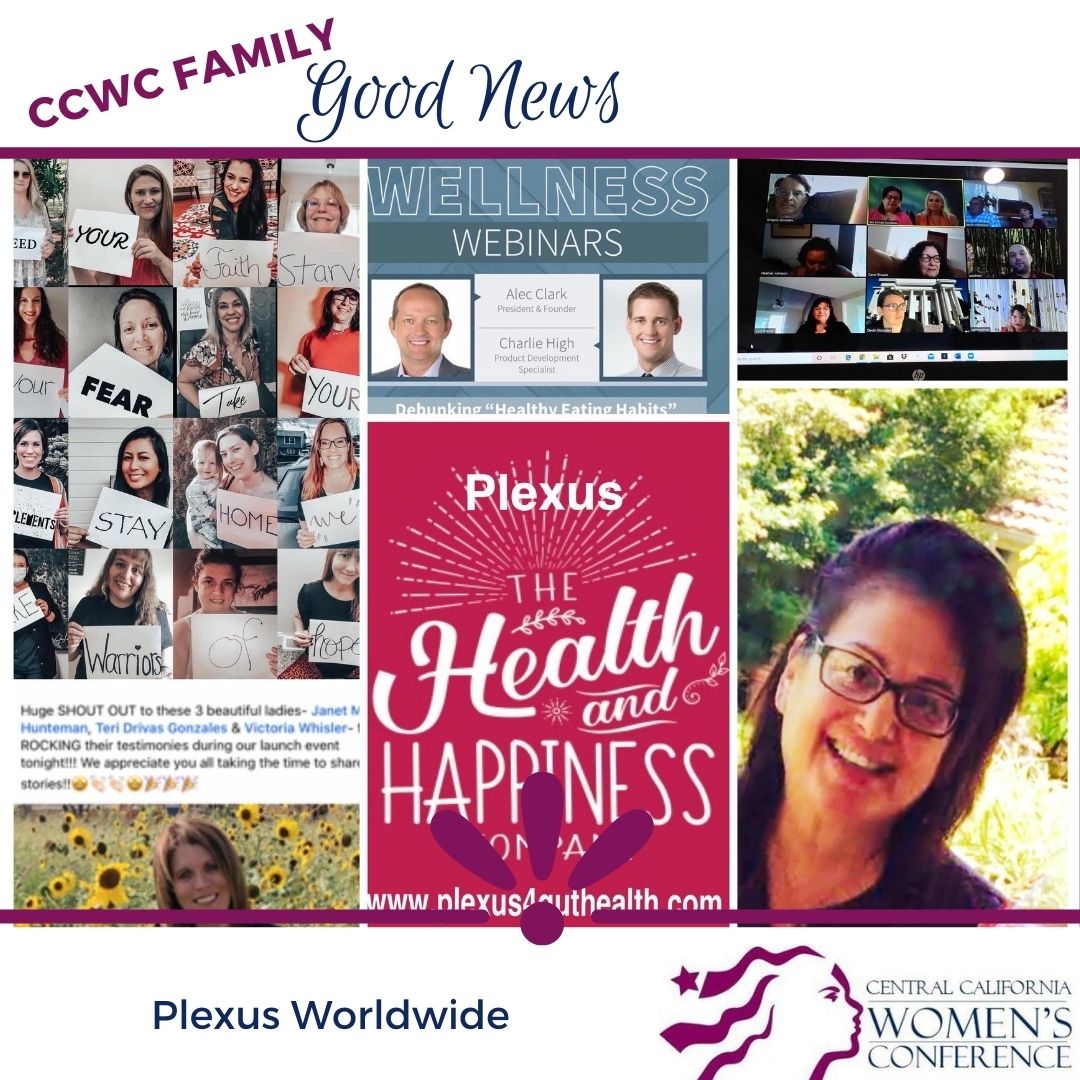 There is always a way to pivot and continue doing good for the community! Plexus Worldwide has been sharing gut health through zoom calls, wellness webinars, promoting health and happiness, and working with Feeding America to help food banks in communities across the country. They have even been sending out their powerful pink drink to essential workers. Happy guts all around!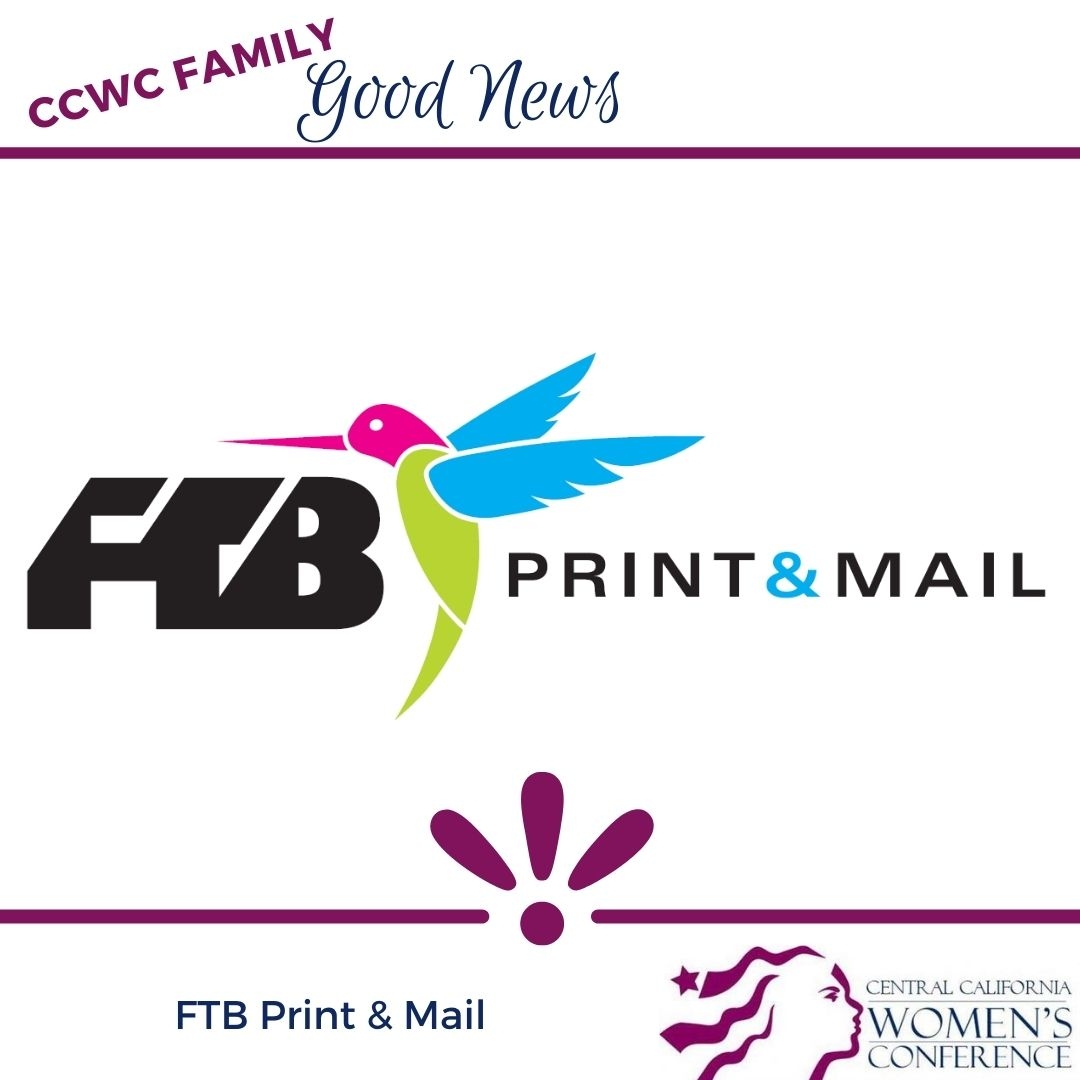 FTB Print & Mail has been partnering with the Central California Blood Center to help raise awareness for blood donations in the Central Valley during the pandemic! Consider donating to help save a life!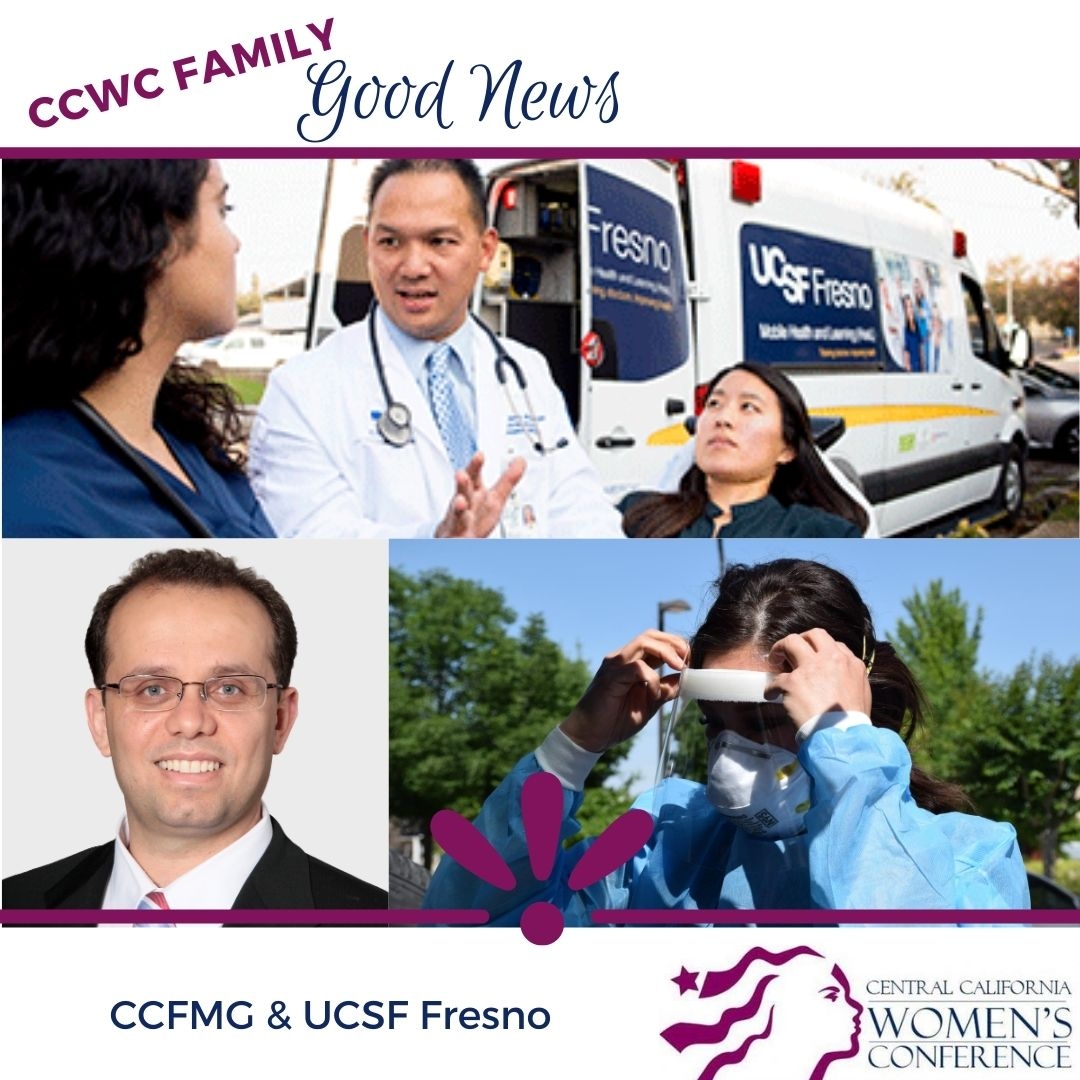 The Central California Faculty Medical Group and UCSF Fresno have worked quickly and diligently to provide the services we need to overcome COVID-19. They have opened a first-responder testing clinic, researched treatments for critically ill patients, and used a $5 million grant for UCSF Fresno's Mobile Health and Learning (Mobile HeaL) to provide health care and remote testing for underserved areas in Fresno. Keep it up!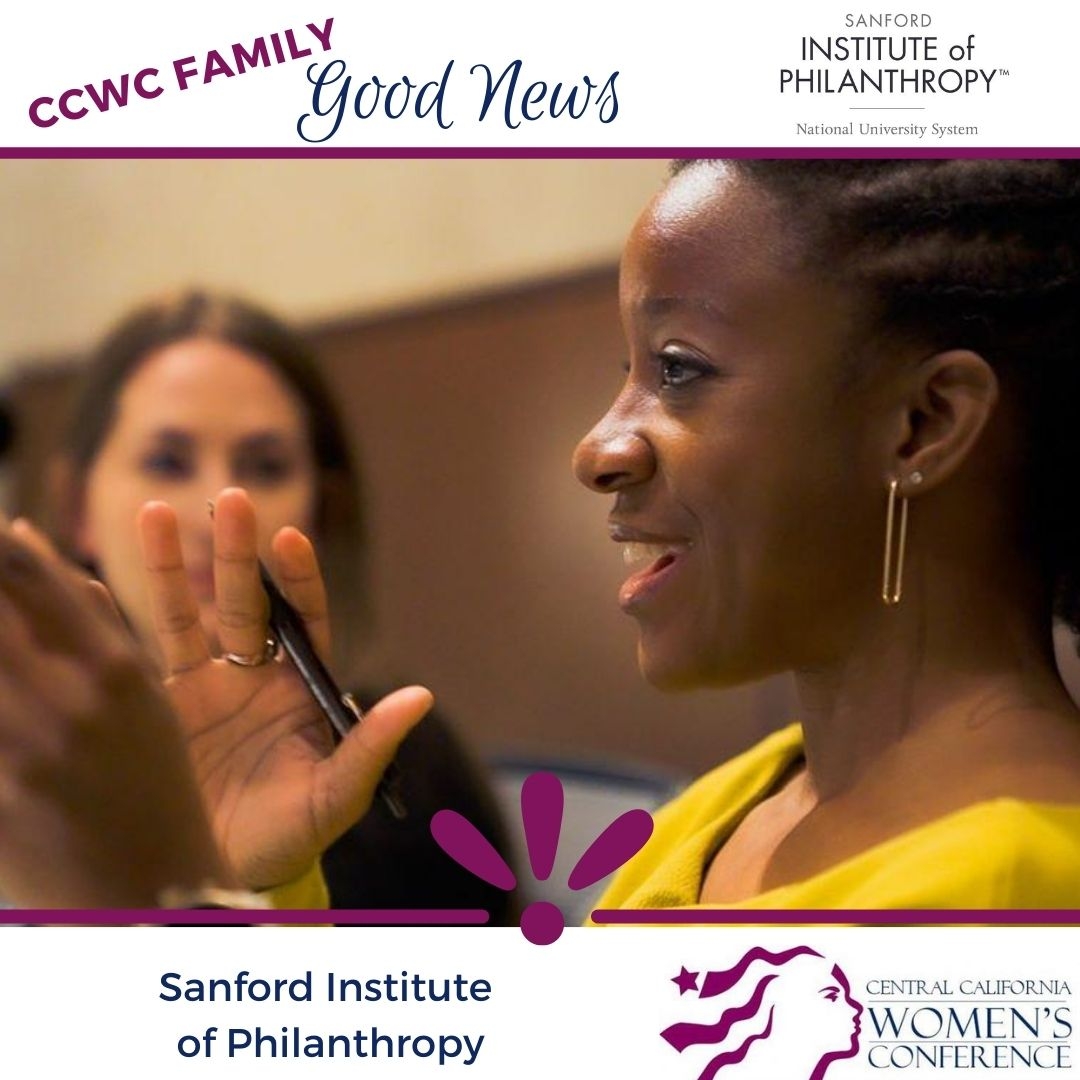 Access to education changes lives and the opportunities that have been given Tamika Franklin, a Sanford instructor, has allowed her to #PayItForward by raising funds for scholars and helping fundraisers find their stories during this pandemic.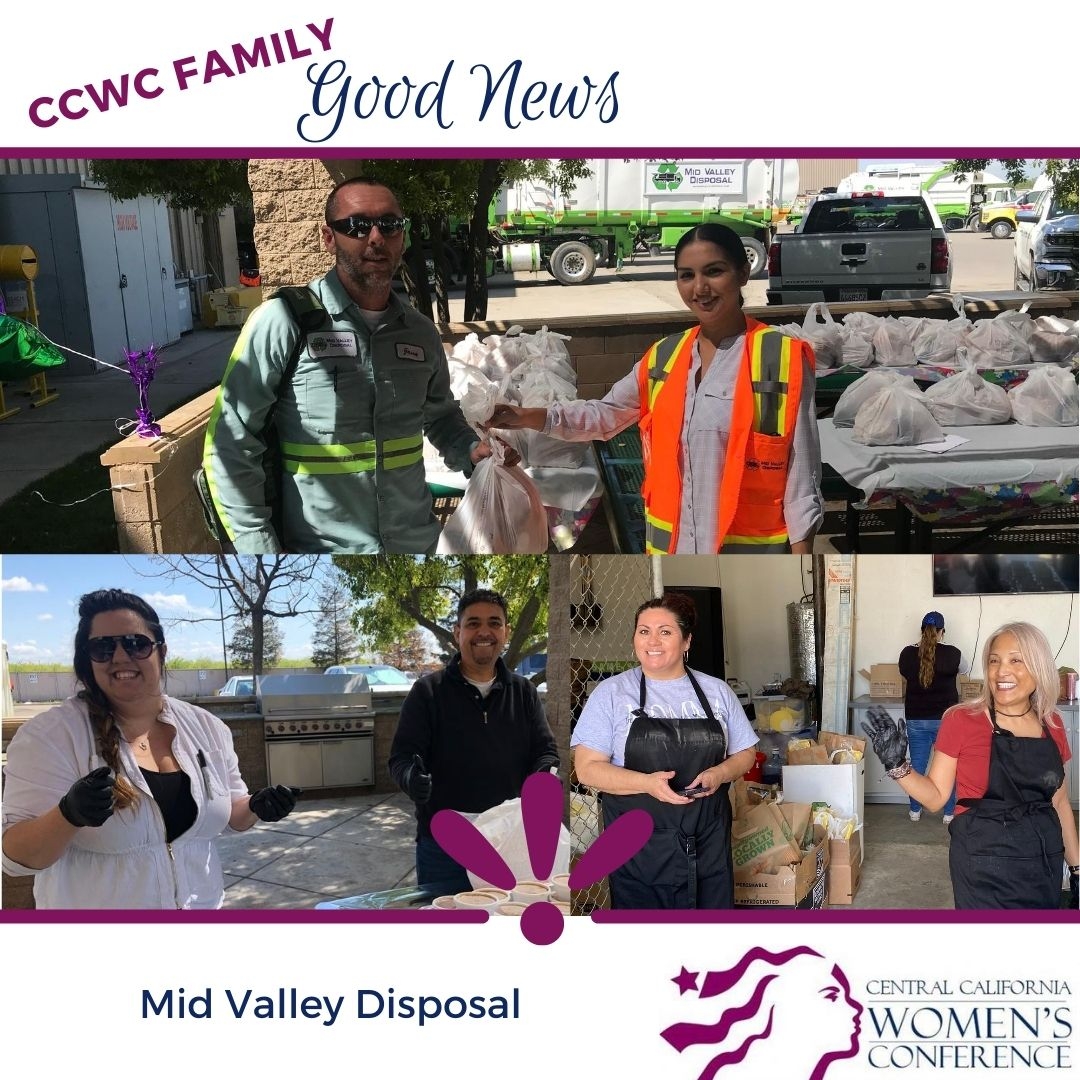 During the pandemic, the Kalpakoff family from our partners at Mid Valley Disposal takes every Friday to honor their essential service employees. Joe Kalpakoff and his family cook and provide dinner for over 175 of their garbage drivers and their families. "It is our way of saying we are in this together" says Joe, President and CEO of Mid Valley Disposal. "These men and women work hard everyday to keep our community clean and serviced. My family and I appreciate the sacrifice they make during COVID. By providing a meal for their families on Friday evening, gives them one less thing to deal with in this stressful time. Family is everything to me and my employees are my family." Amazing!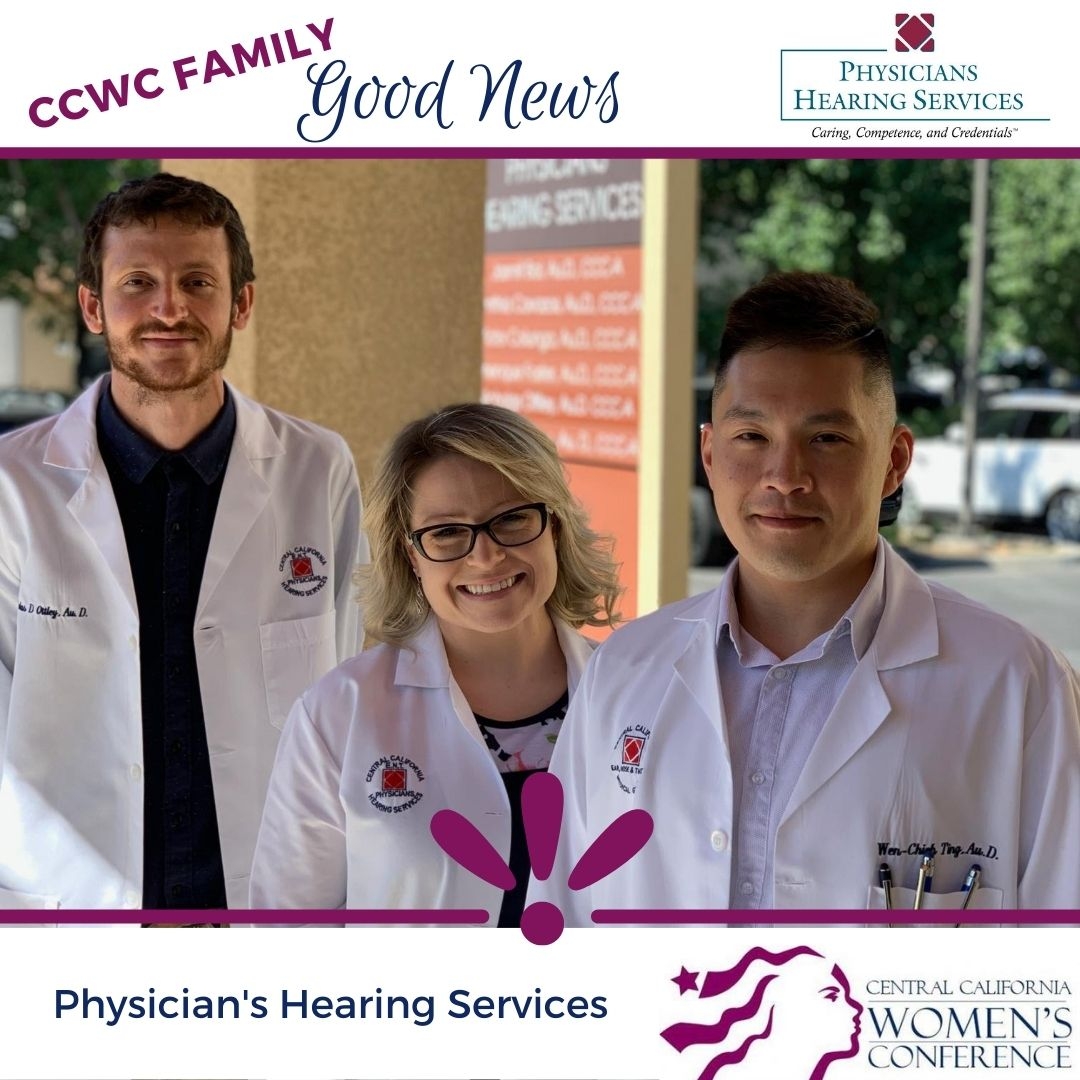 "We're 'hear' for you!" Huge thank you to the audiologists at Physicians Hearing Services helping hearing loss patients improve their communication skills and overcome the challenges communicating with masks and lack of visual cues. You are doing amazing work!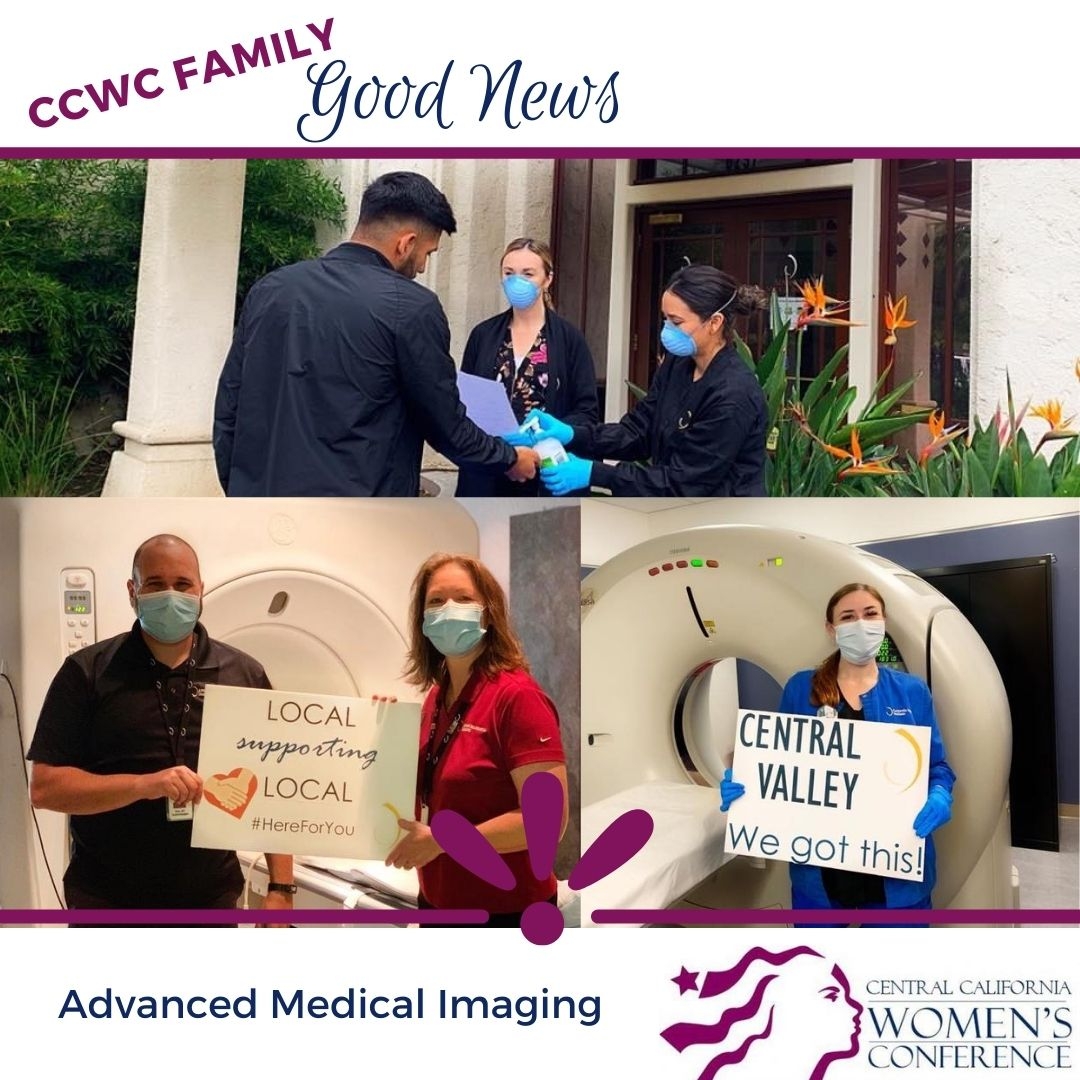 Now more than ever, we just need to feel safe and our friends at @advancedmedicalimaging6297 are reassuring us every day that they are doing their part to to protect our health. Thank you!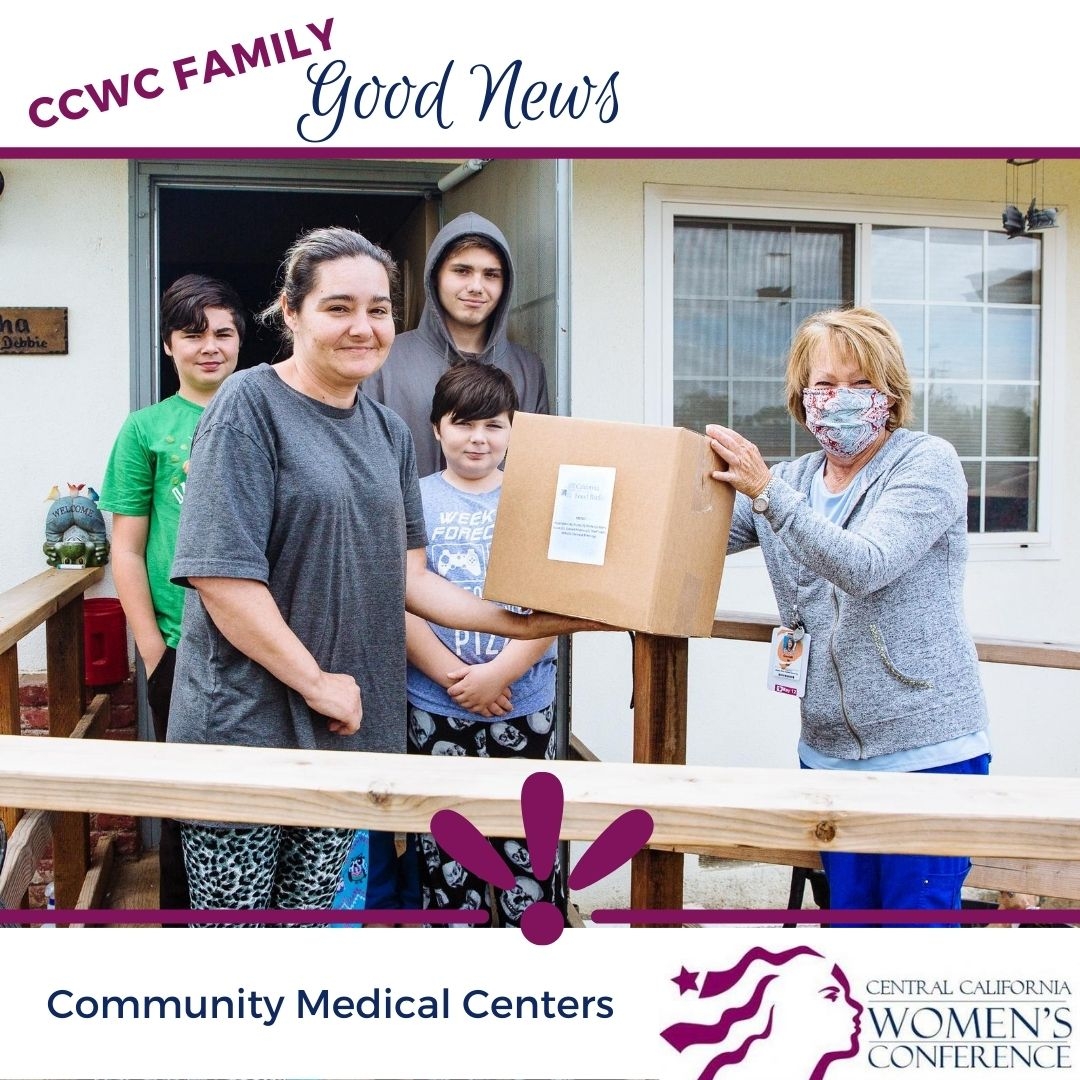 Amazing things happen when people come together in times of need! In partnership with Central California Food Bank, @communitymedicalcenters home health nurses have delivered the makings for nearly 13,000 meals to patients in need! Thank you both for your amazing work and this fantastic news.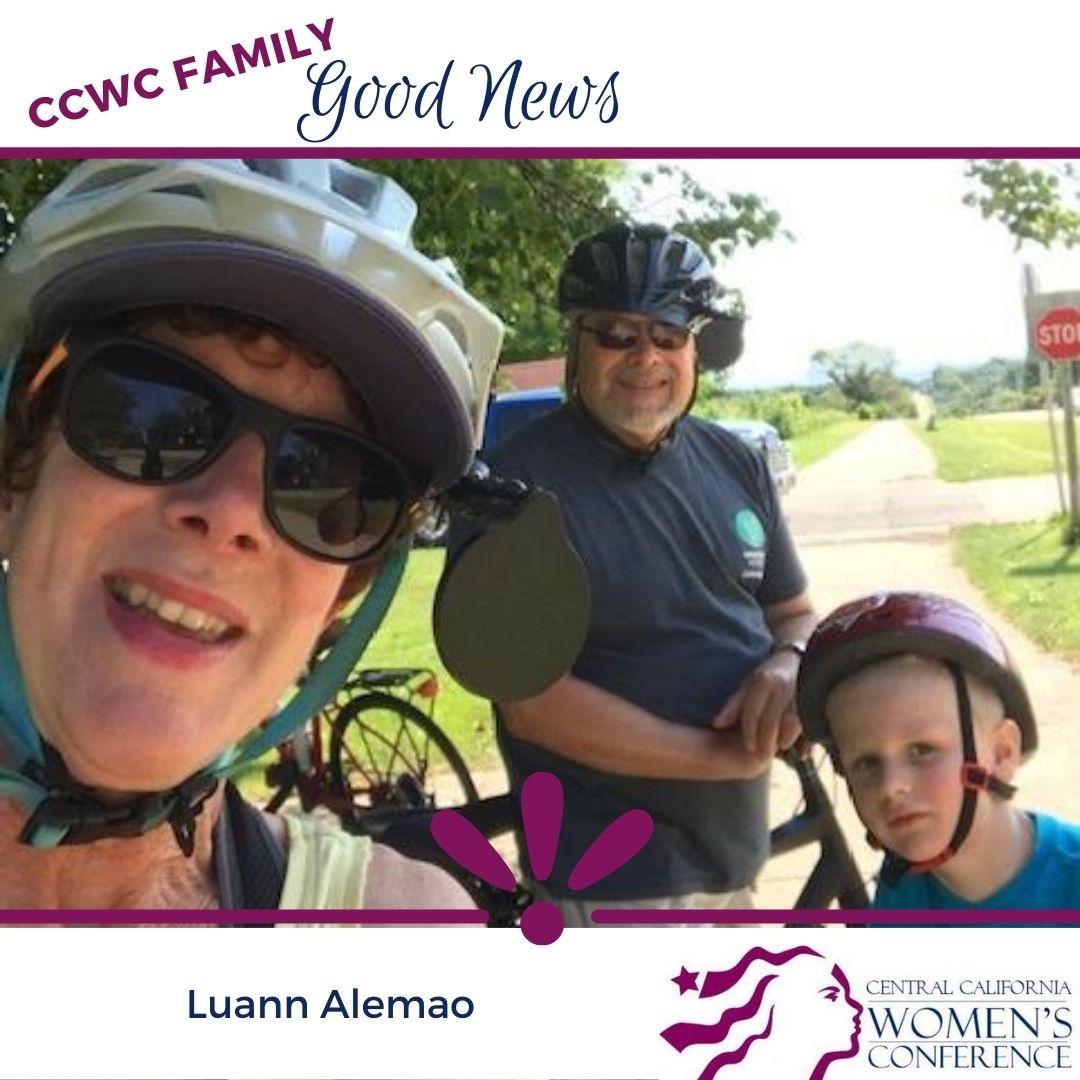 Our Blue Zones enthusiast and fan favorite Luann Alemao (who will return to speak at the CCWC in 2021) is thriving with her family during quarantine! "We are riding our bikes, discovering and hiking new state and county parks and I, of course, am experimenting and creating new Blue Zones meals. The outdoors is my salvation so we are spending loads of time in it, learning our birds and indigenous flowers." Shut-down with Luann sounds like a blast! She has also been creating a "Live Well" series of videos to bring you recipe content while live events are canceled.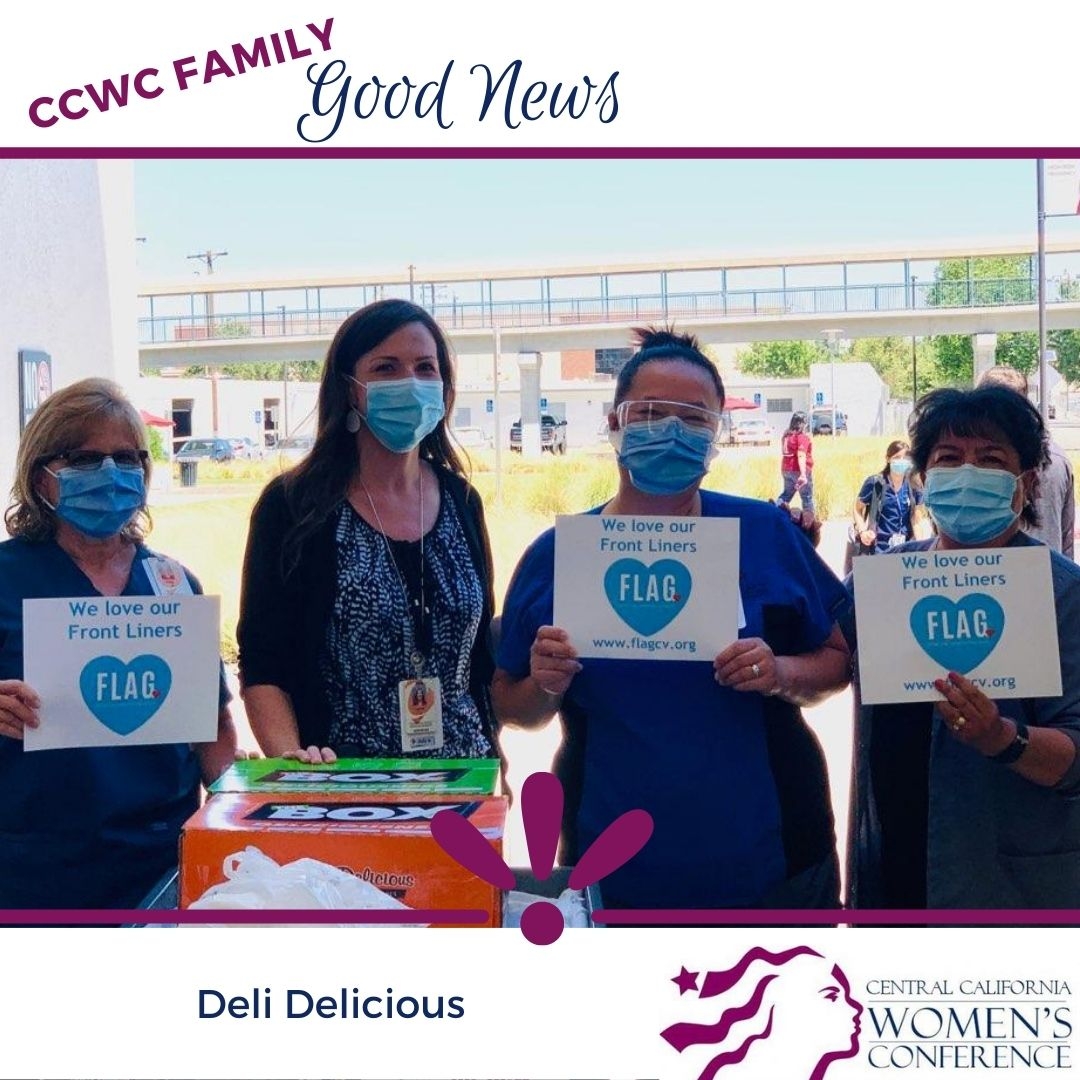 A few months ago, we shared that Deli Delicious was donating meals to first responders, but the giving hasn't stopped! Deli Delicious and FLAG have been delivering sandwiches to our partners Community Medical Centers's campus and the command center once a month! 
Face masks are a necessity and it is so wonderful and helpful to know that so many people are making them for the community, including one of our conference favorites, Rhonda Murphy and her team at @rhofitness. Thank you so much ladies!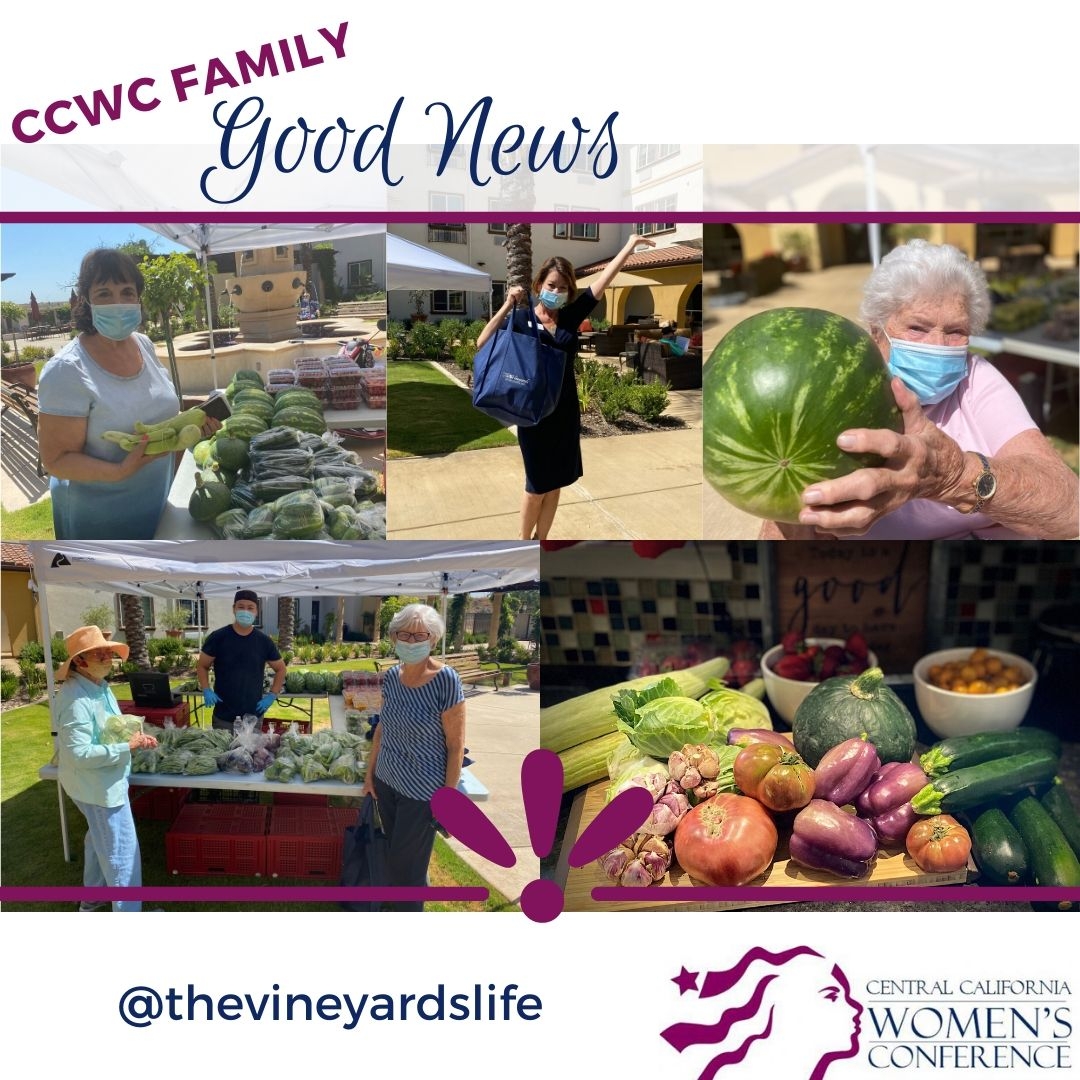 Sometimes joy comes in the form of food! Our friends at @thevineyardslife have brought the farmer's market to their residents so they can enjoy fresh and safely packaged produce from neighborhood farms. "Keeping everyone healthy physically, emotionally, and socially is our priority."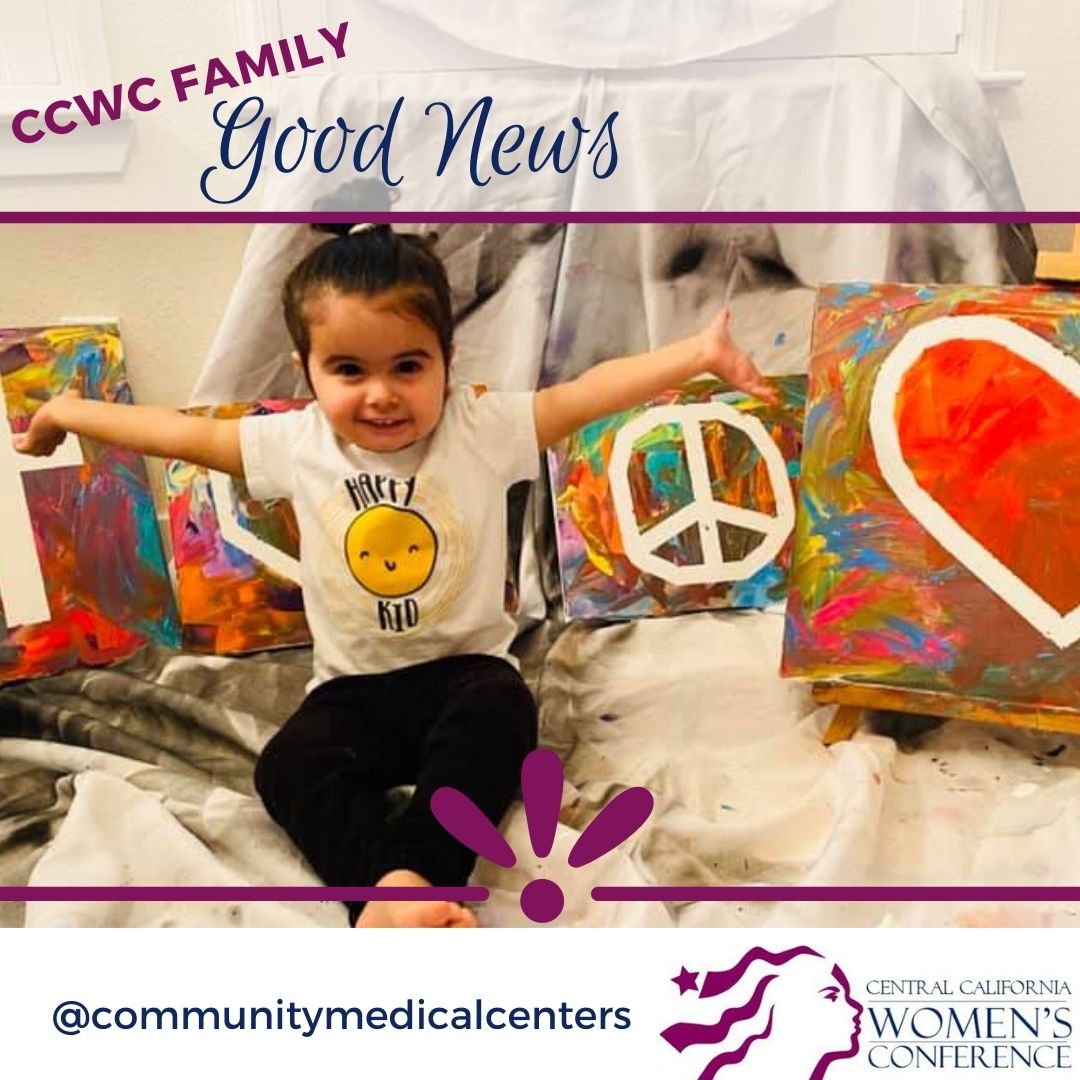 Our CCWC 2019 presenting sponsor would like to introduce you to miss Emmy – an amazing and talented 2-year-old who raised over $3,500 for Community Medical Centers healthcare workers by creating original works of art and gifting them to donors. Thank you so much, Emmy, for sharing your love and talent. 
It's always a great day when a patient is able to go home from the hospital, but recently Community Medical Centers had an especially sweet send-off for COVID-19 survivor, Sophia Zapata. Sophia was able to reunite with her family for the first time after 2 monts in their care! More amazing news like this please! #GoodNews #CCWCFamily #InstaGood #MakeADifference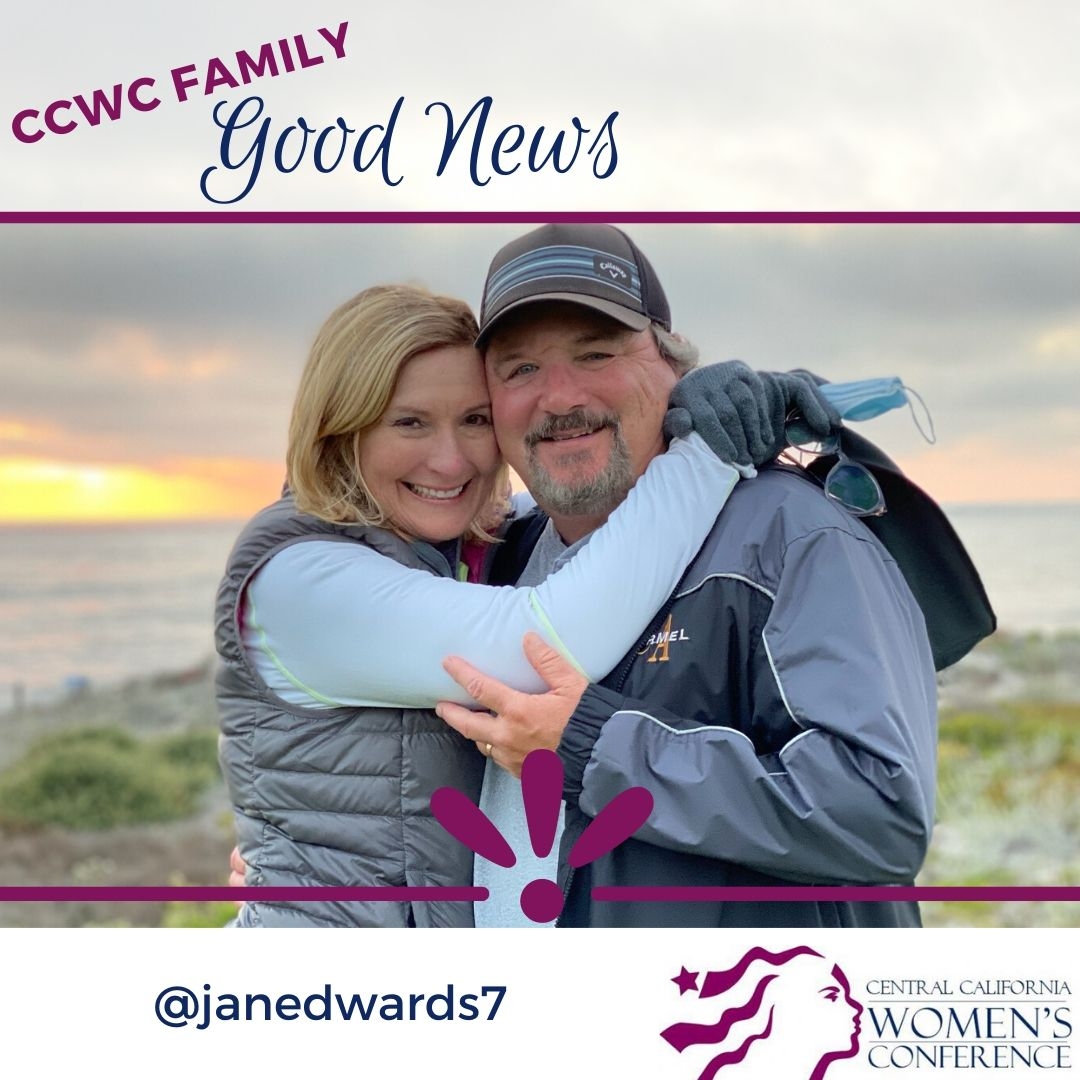 Loving this! Our very own Director of Development and Marketing Jan Edwards and hubby have just learned to dance during quarantine and were recently dancing on the beach at sunset. #Romantic!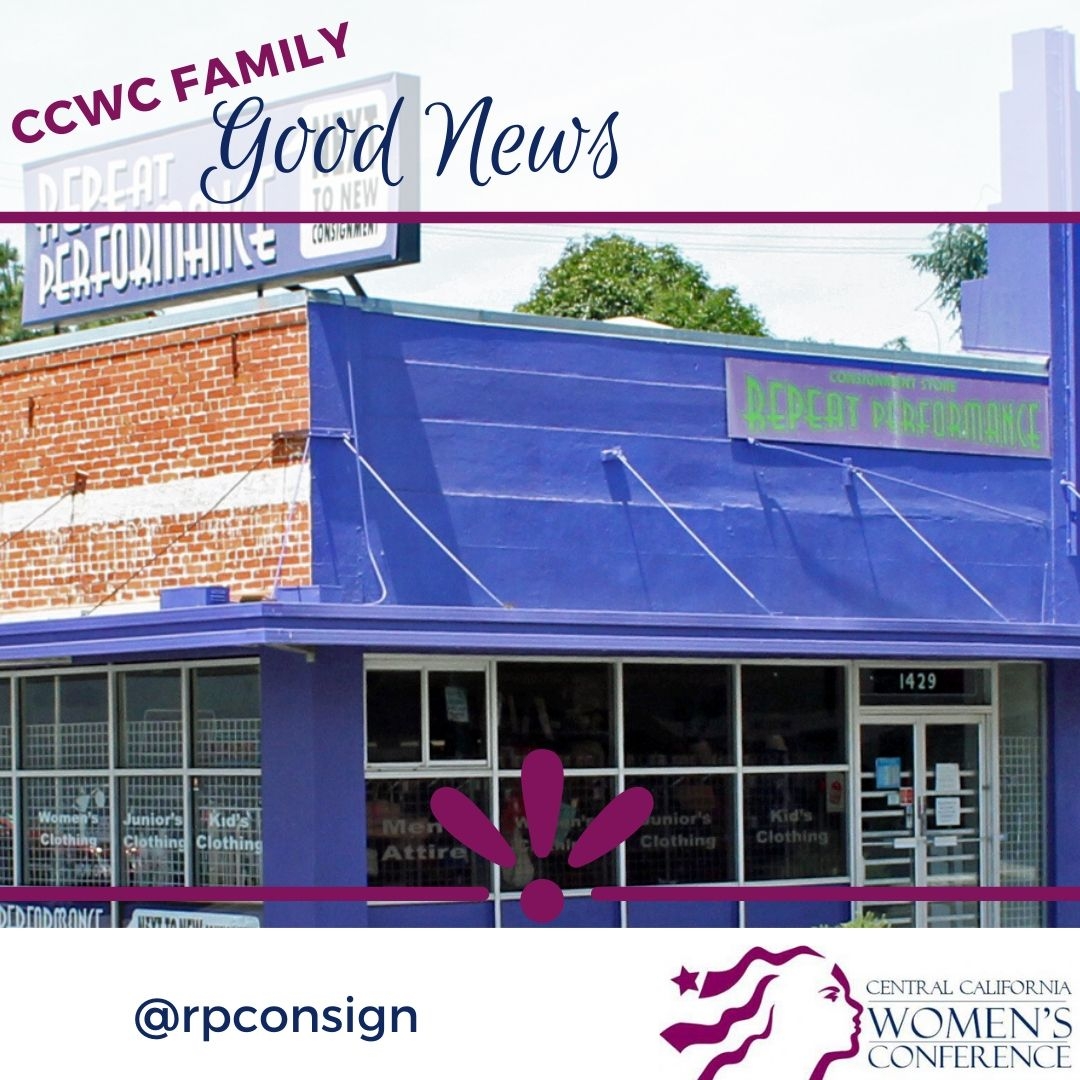 It's a beautiful thing to see some of our local small businesses thriving during this challenging time and our friend Gwynn Clark's Repeat Performance store is one of them! They have seen a huge uptick in online sales, introduced curbside pickup, and are able to continue their support of Blue Sky Wellness with donated goods to those battling mental health problems. They have even been able to give the store a makeover, inside and out, during the closure. Thank you for sharing the great news, Gwynn! You can check out the inventory through the link in @rpconsign's bio!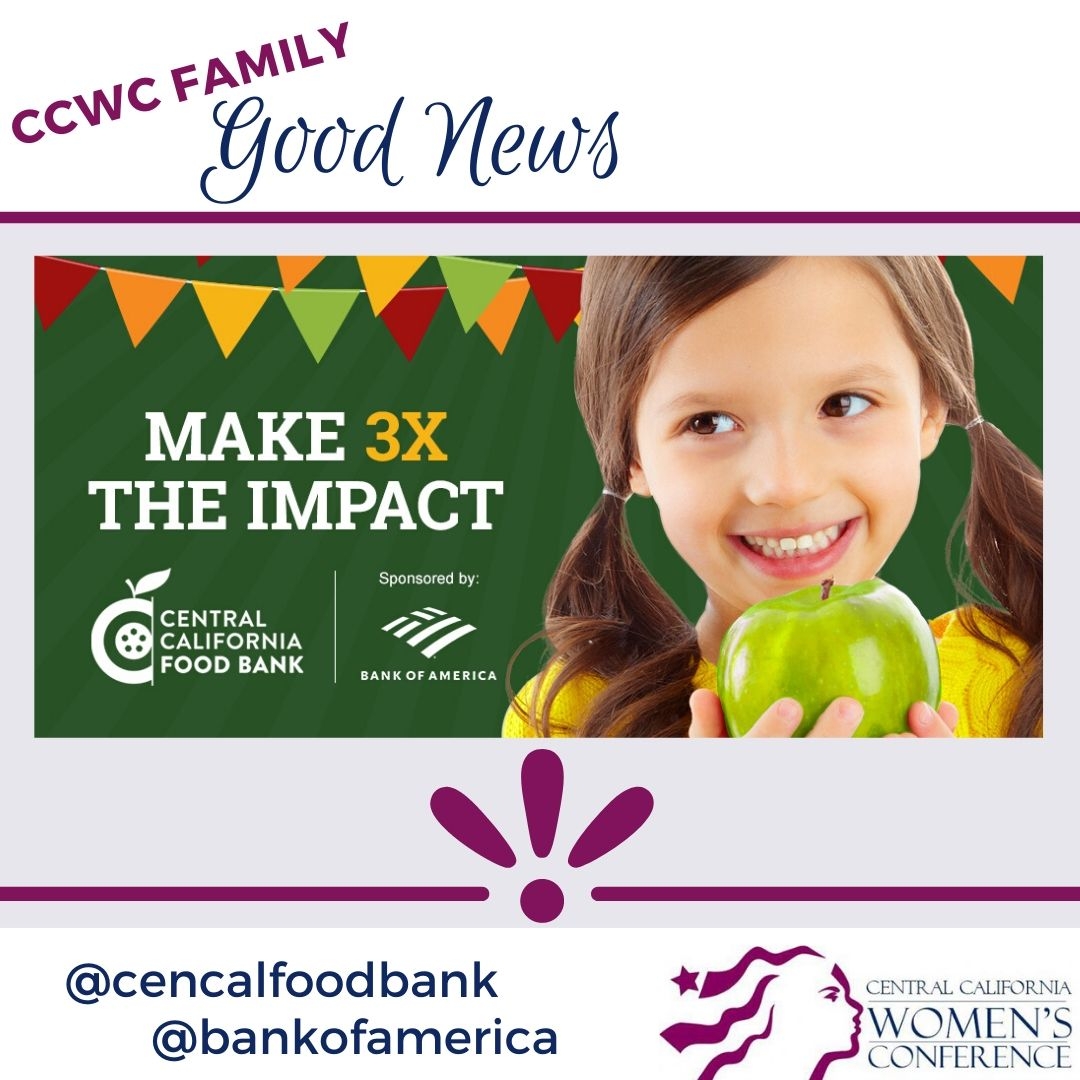 2020 has left us with tons of opportunity to help lift each others spirits – so we're bringing you good news stories from our CCWC Family to do just that! Our first comes from our lovely partners, Bank of America, who are looking to match all donations made up through Monday, July 6 to our local Central California Food Bank to celebrate their second year in the new warehouse! Food bank donations are more important than ever and your generosity will go so much further with this partnership. Visit or share the link to help make a difference: https:ccfoodbank.org/triplematch/
Thank you, essential workers!