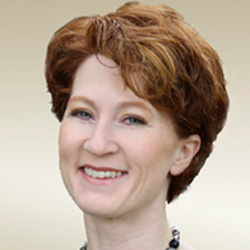 Brandy Box-Noriega, MD
Brandy Box-Noriega, MD, Chief of Oncology, Assistant Physician in Chief, Medicine Subspecialties and Palliative Care
Brandy Box-Noriega, MD, was raised in Citrus Heights, California and at the age of sixteen, started at University of California, Berkeley. Originally focusing on engineering courses, she signed up for an anatomy class for fun. A career counselor helped her notice that what she considered "fun," could lead to a career in medicine. She decided to major in molecular and cellular biology and decided to go into medicine, because she desired interaction with people and not just the science learned in the laboratory. After graduating with honors from UC Berkeley, she went on to medical school at the University of Southern California. There, she decided on a career in hematology and oncology, completed her residency at UC Davis, then returned to USC for fellowship training.
Dr. Box-Noriega first became a Kaiser Permanente patient when she was around age five, and spent a week at Kaiser Permanente's Sacramento Medical Center when she was ten for a fever of unknown origin. During her residency at UC Davis, she worked in Kaiser Permanente hospitals in Sacramento and South Sacramento. She was so impressed with how new physicians were mentored and the outstanding medicine practiced, that when she finished her fellowship at USC in hematology and oncology, she looked only for positions within the Kaiser Permanente system which led her to KP Fresno.
As the Chief of Oncology, Dr. Box-Noriega is triple-board certified in internal medicine, hematology and oncology. She bases her practice on open, two-way communication with the patient and coordinates between the patient, surgeons, and the radiation doctors, with a goal to ensure that a plan will be made among everyone involved in the care.
"I treat all my patients as though they were my family, because I remember what it feels like to be a patient," she says. "Having cancer or a hematological disorder can be scary, so it's important for my patients to know that I will be right by their side."
In her spare time, Dr. Box-Noriega enjoys spending time with her husband and two children.