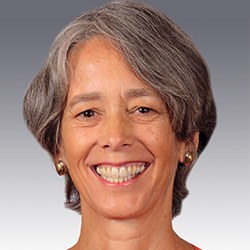 Carrie Jameson, ANP-BC
Carrie Jameson, ANP-BC, is a licensed Adult Primary Care Nurse Practitioner specializing in geriatric care. She decided to go into nursing and become a nurse practitioner at the age of 50 after helping her parents, uncles and aunts as they aged and at the end of their lives. She now enjoys assisting and working with adult children as they navigate helping their aging parents. Her hope is to help the elderly age as they wish and as they define quality of life.
Carrie received her master's degree in Nursing in Adult Primary Care at Johns Hopkins University School of Nursing where she also received her Bachelors in Nursing. Prior to joining the Hillblom Center on Aging, she worked at a federally qualified health center in Sonoma County.