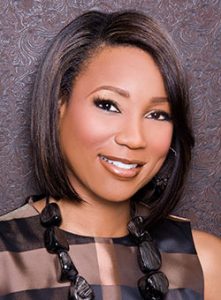 Dr. Jacqueline Del Rosario
Warm-Up Speaker
As a former educator and tireless champion for America's youth, Dr. Jacqueline Del Rosario is uniquely equipped to develop and implement hard-hitting programs that instill core values into youth for a positive trajectory toward success. Dr. Del Rosario's exceptional leadership as Founder/CEO of ReCapturing the Vision International has resulted in numerous awards and accolades, including the 2003 Humanitarian of the Year award from the National Abstinence Clearinghouse, a nomination to the President's Advisory Board on HIV/AIDS, and a state commendation from former Florida Governor Jeb Bush.
Dr. Del Rosario is consistently breaking new ground as the author of youth-centered curricula and workbooks and the producer of positive team media. As Editorial Director of Teen Vision Magazine, Dr. Del Rosario reaches thousands of youth with her powerful messages. She has appeared on CNN, testified in front of the United States Congress, serves as an educational specialist for WPLG Channel 10 in Miami and worked as a motivational speaker both nationally and internationally.
In addition, Dr. Del Rosario spearheads the Best Marriage Keys campaign, a series of video presentations that provide tools for healthy marriage formation and fortification. As a premarital course provider, Dr. Del Rosario continually develops cutting edge tools to help couples talk through their problems and find healthy solutions in support of her vision to break generational cycles of dependency that have crippled so many families. Being considered as the go-to expert for marriage and relationship advice, Dr. Del Rosario, known as "America's Marriage Coach," has been featured on multiple TV platforms such as KTLA, The Hallmark Channel, Fox News, etc.
Dr. Jacqueline Del Rosario holds a Bachelor of Science in Psychology, a Master's Degree in Education and a Doctorate of Education in Organizational Leadership. She resides in Miami, FL with her husband and two sons.