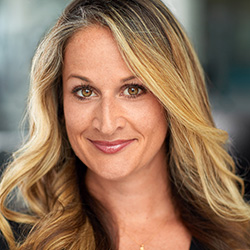 Jennifer Cassetta
Jennifer is one of the top nationally recognized female self-defense experts who speaks to audiences around the country on empowerment, self-defense, health, and wellness. Equipped with her 3rd-degree black belt and Master's degree in Nutrition, Jennifer has coached clientele that include CEO's, celebrities, royalty and whole organizations. Her mission is steadfast: to help people be their strongest, safest and most confident selves from the streets to the boardroom.
After a near brush with disaster running from the ashes on 9-11, Jennifer realized that she felt her most confident and of service when she was training in martial arts. She traded in her event marketing job for a career in nutrition, fitness, and self-defense. In 2005, she completed the Institute for Integrative Nutrition health coach training program and later graduated with a Master's degree in Nutrition from the University of Bridgeport. She did this while building a successful personal training practice in lower Manhattan with VIP clientele. While doing so, Jennifer spent 10 years training under a nationally recognized, top HapKiDo instructor in the country.
Now based in Los Angeles, Jennifer creates corporate wellness programs, teaches self-defense seminars and speaks to audiences at college campuses and corporations across the country. She has created the Stilettos and Self Defense DVD series and co-authored her first book, Hear Me Roar: How to Defend Your Mind, Body and Heart Against People Who Suck.
Jennifer has been featured on The Today Show, The Doctors, Rachael Ray, The Real and was recently a featured expert on ABC's weight loss reality show, My Diet is Better Than Yours. When she's not speaking or coaching, you can find her biking around Santa Monica with her husband, sipping rosè and cuddling with her cat, Olive.
For more info, head to www.jennifercassetta.com.