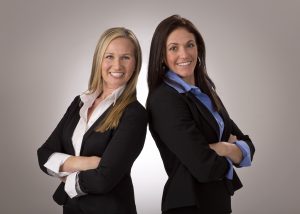 The Eiland Group of Wells Fargo Advisors
Kate Eiland
After leaving the world of collegiate athletics as a NCAA Division 1 softball pitcher for the University of Michigan, Kate Eiland began her career as an investment analyst in Chicago with Prudential Capital Group.  Kate moved home to the Central Valley in 2003 to form The Eiland Group with her dad, Bob Eiland.  Since then, Kate has enjoyed a career on the retail side of finance working with families, individuals and business owners to navigate the convoluted world of investments and plan for a comfortable retirement.
Series 7, 66, 9 and 10 registered, Kate is also a Chartered Retirement Planning Counselor (CRPC ®) , Certified Divorce Financial Analyst (CDFA ®),  and Accredited Domestic Partner Advisor (ADPA ®)., in addition to holding insurance and long term care licensing (CA Insurance Lic # 0E63079).  She is actively involved in her community, working as an Advisory Board member for the Fresno Grizzlies baseball team and the Downtown Fresno Foundation and as a regular contributor on the Chris Daniel radio show.
Kate is an avid fitness buff, enjoys reading and football season.  She is married to her husband, Tyler, with whom she has two daughters and two dogs.
Elise Kausen
Elise Kausen began her career in the financial services industry in 1997, after graduating Cum Laude from St. Mary's College of CA.  Since that time, she's had the opportunity to work with Fortune 500 companies, Non-Profit organizations, government retirement plans and, for the last 12+ years, has had the pleasure of helping individuals and small business owners design personalized, creative solutions for their investment and retirement planning needs.
In addition to having her Series 7 and 63 securities registrations, Elise holds licensing for Life Insurance and Property & Casualty Insurance (CA Insurance Lic # 0C14191); is a Certified Financial Planner ™ (CFP ®); a Certified Divorce Financial Analyst (CDFA ®), and is an Accredited Domestic Partnership Advisor (ADPA ®).
When not volunteering with local non-profits, you can catch Elise getting her Zen on at a hot yoga class or spending time with her adorable pooch, Henry.
The use of the CDFA® designation does not permit Wells Fargo Advisors or its Financial Advisors to provide legal advice, nor is it meant to imply that the firm or its associates are acting as experts in this field.
Wells Fargo Advisors is a trade name used by Wells Fargo Clearing Services, LLC, Member FINRA/SIPC.
CAR #0417-00165