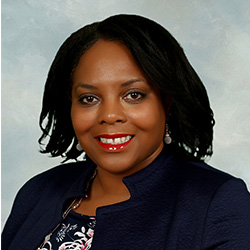 Nimat Davis, M.Ed.
Nimat R. Davis received her Bachelor's degree in Sociology from the University of Puget Sound in Tacoma, Washington and Master's degree in Education Administration and Leadership from Fresno State. She currently serves as the Administrative Support Coordinator II for Fresno State's Mechanical Engineering Department in the Lyles College of Engineering.
Her professional interests include providing guidance to underrepresented minority students and underserved students through Fresno State's Renaissance Program.
Davis is an independent beauty consultant and life coach of All for Love. She is a member of the International Women's Association with travels spanning from Africa to Germany, Italy, and Japan.