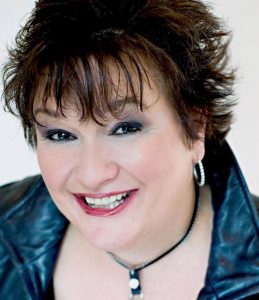 Pegine Echevarria
Morning Warm-Up Speaker
Pegine is one of 8 women, and the only Latina woman, among 58 inductees into the Motivational Speakers Hall of Fame including Zig Ziglar, Tony Robbins and Dr. Wayne Dyer. New York Newsday calls businesswoman Pegine "a walking one-woman antidote to cynicism." Pegine was the Latina spokesperson for Clorox Latino.
Pegine (Peh-geen) Echevarria (Etch-uh-vuh-ria) is an internationally recognized motivational speaker, humorist, researcher on relating to personal and professional development for women and girls. Pegine is quoted by The Wall Street Journal, HR Magazine, Washington Post, NY Times, and BusinessWeek.com as well as NPR Fresh Air, CNN and Univision affiliates and featured in Speaker Magazine, Latina Magazine, Convention Magazine, and Latina Style Magazine. She keynoted with two US Presidents and authors John Maxwell and Suze Orman among others.
One of the schools Pegine graduated from is the prestigious school of Hard Knocks. As a teen she was a member of Bronx girls' gang, at 17 she decided to change her life. She went to Spain on her own, where she opened and sold two businesses at a profit before the age of 23. Pegine received awards from Members Of Congress, The Salvation Army, The March Of Dimes and many others on behalf of her work with women, girls and Hispanics. She guides people so that they have courage to be the person they dream of, get liberated from their fears, and go the distance in their relationships!