This year's lineup is so diverse and rich in valuable information.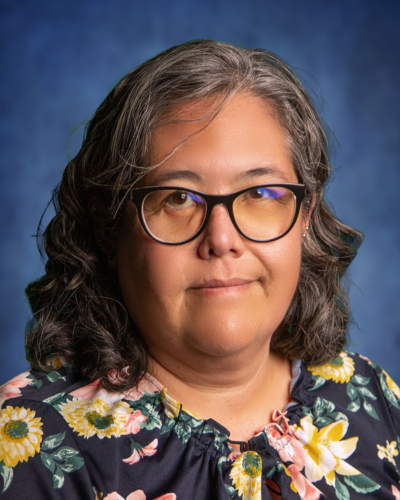 Interpersonal Relationships, beyond Inspiration, Motivation and Self-Actualization
Time: 3:15 PM
Session 3-05 (Room: TBD)
Born and raised in Central California, Lucia developed a passion for community and service to others. With approximately 20 years of service in the helping profession, Lucia has witnessed the importance of inspiration as tool for motivation and the importance of developing and encouraging strong interpersonal relationships.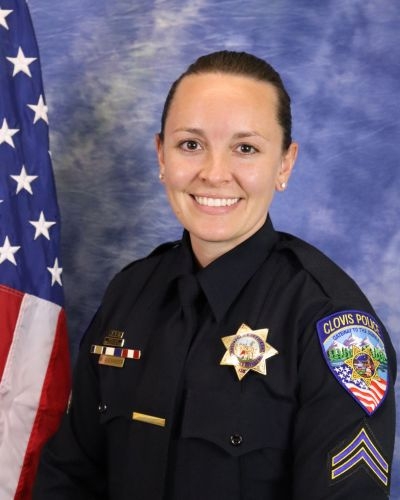 Situational Awareness/Personal Safety
Time: 3: 15 PM
Session 3-01 (Room: TBD)
The presentation will include options for situational awareness and personal safety. The theories discussed in the presentation can be employed by everyone. The audience is encouraged to share personal stories and ask questions!
Speaker
Corporal Meredith Alexander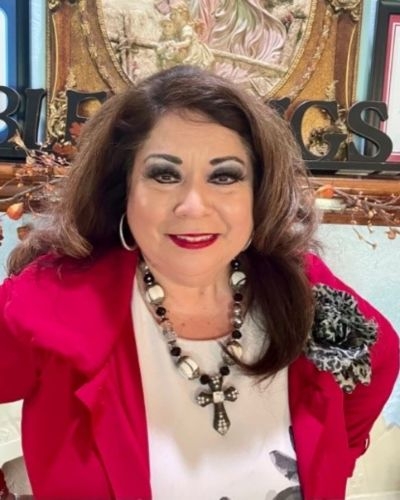 Opening Session
Time: 8:30 AM
Opening Session
Mrs. Casarez-Austin is the founder and CEO of Angels of Grace Foster Family Agency, providing services to foster children, foster parents, and homeless families. She is a committed advocate for the issues and needs that challenge women and children in the Central Valley. Mrs. Casarez-Austin is known throughout our community for her infectious love for the abused and neglected in our Valley and reigns as a motivational speaker and advocate for our youth and young adults.
Mrs. Casarez-Austin has a vital history as a member in our community by the different services that are provided through Angels of Grace. In 2000, Mrs. Casarez-Austin founded Angels of Grace Foster Family, with the goal to develop an agency that would provide a place of refuge and healing for foster children. Her culturally diverse treatment provides an array of services to families in order to sustain the needs of foster children. Her desire is to remain focused on the children's emotional and physical needs. To love, nurture, and protect the mind, body, and spirit of the children that she serves. Mrs. Casarez-Austin is on call 24 hours 7 days a week, for the Fresno County Child Protective Services when a child needs to be placed in a safe loving home.
Acknowledgements of Mrs. Casarez-Austin accomplishments began in 2004 when she received an award from the Fresno Council on Child abuse Prevention for her efforts and accomplishments in caring for abused and neglected children.
In 2005, Mrs. Casarez-Austin was honored by Valley Public Television and Union Bank of California for the 5th annual Local Hero Awards.
In October 2008, Mrs. Casarez-Austin, founded the Angels of Grace Safe Haven Transitional Home. This was a nurturing home, which provided housing and independent living skills to emancipated females aging out of the foster care system, between the ages of 18-24.
In October 2009, Mrs. Casarez-Austin collaborated with the City and County of Fresno in the Homelessness Prevention Rapid Re-Housing Program. This program provided housing and support to those in need in our community.
Mrs. Casarez-Austin has received several awards for her dedication to our community. In 2010 the Hispanic Central California Chamber of Commerce named her Business Woman of the Year. Also, in 2010, Mrs. Casarez-Austin was honored as the Girl Scouts Inspirational Woman of the Year. Additionally, Mrs. Casarez-Austin received special recognition from Assemblywoman Sarah Reyes, for the Hispanic Heritage Leadership Award.
Within all these awards the care and well-being for children is her main concern, which led Mrs. Casarez-Austin to being named Mother of the Year by the Fresno Women's Chamber of Commerce in 2013. In 2015 and 2016, Central California Women's Conference proudly presented Angels of Grace a certificate of recognition for outstanding efforts, service, and commitment to the residents of the San Joaquin Valley.
Mrs. Casarez-Austin life story was featured in Focus Forward magazine, in March 2016. This magazine aims at creating pathways to success for youth in the county systems. She was awarded a Certificate of Recognition for her outstanding accomplishments and contributions to the community.
May 2016 was an inspiring month for Mrs. Casarez-Austin, as she was recognized to receive the Outstanding Child Advocacy Award by Comprehensive Youth Services. This honor speaks highly of Mrs. Casarez-Austin's dedicated service and sacrifice to the well being of the most vulnerable within our community. In addition, Fresno Pacific University presented Mrs. Casarez-Austin a Certificate of Appreciation for providing outstanding leadership and support for field instruction in Social Work. The County of Fresno also took part in this inspiring month by honoring Mrs. Casarez-Austin a Certificate of Recognition for her commitment to educate, motivate, and inspire women in Fresno County to excel in all stages of their lives regardless of their personal, financial, or professional status.
In June of 2019 Angels of Grace Foster Family Agency was selected as Nonprofit of the Year by Senator Andrew Borgeous for his district 8, and in November 2019 Congressman Jim Costa selected Angels of Grace for the Angels in Adoption Award that recognizes a nonprofit for extraordinary contributions on behalf of children in need of a loving family.
California State University, Fresno also took part in honoring Mrs. Casarez-Austin in 2021 with two awards: The Outstanding Alumni Award, for outstanding commitment to our community and accomplishments in her field. The Top Dog Outstanding Alumnus, for leadership and dedication to serving our community.
In May 2022 Mrs. Casarez-Austin was honored with the Liberty Bell Award presented by the Fresno County Bar Association at their annual Law Day event. This award recognizes a member of the general public for helping improve the system of justice through their work in the community.
Mrs. Casarez-Austin served as a board member for Habitat for Humanity for 4 years, served as board member for Arte America for 8 years and served on the Advisory Seminary Committee for Fresno Pacific University for 2 years.
Speaker
Elizabeth Casarez-Austin MSW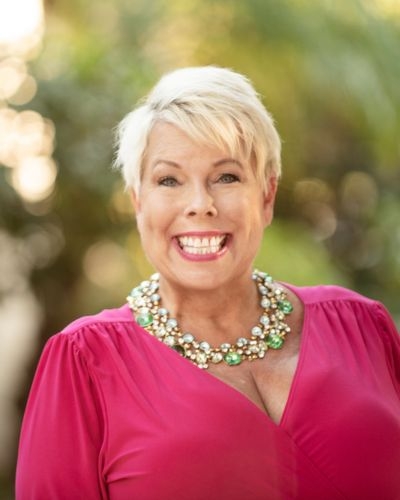 The Mindset of Authentic Confidence
Time: 10:15 AM
Session 1-01
We fall in love with the idea of other people loving us, thinking we need their approval to be worthy and valuable. What if instead we fell in love with ourselves and returned to the confident and magnificent person we were born to be?
This workshop is for you if:
- You want to live in joy without your confidence being held hostage by the opinions and actions of others
- You want to walk into each day with your confidence strapped on like a sexy pair of heels
- You feel like you're sitting on the sidelines of your own life-
- You want to get an edge at work
- You want to stop stopping yourself
- You look at other confident people and say "I wish that were me"
-You want to silence the negative voice in your head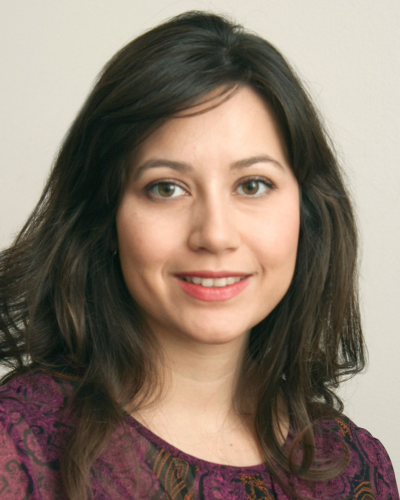 Let's talk about women's health and the mind-body connection
Time: 3:15 PM
Session 3-04 (Room: TBD)
A native of the Central Valley, Nicole Calvillo, MD, attended Fresno State and then University of California, Davis for her medical education. She and her husband chose to return to the Fresno area to be close to family.
Dr. Calvillo strives to get to know her patients as much as possible so she can better take care of them and appreciates the team approach that Kaiser Permanente takes to health care. As a physician, she is just one of many people working to ensure that we keep our patients healthy. Part of that is to not only diagnose and treat any medical issues, but to help her patients prevent future ones as well through healthy choices.
Dr. Calvillo is a big fan of the LA Dodgers and the Fresno State Bulldogs and enjoy going to games whenever she can. When not watching sports, she enjoys barbecuing and relaxing with friends and family, and her dog Pepe.
Speaker
Nicole Calvillo, MD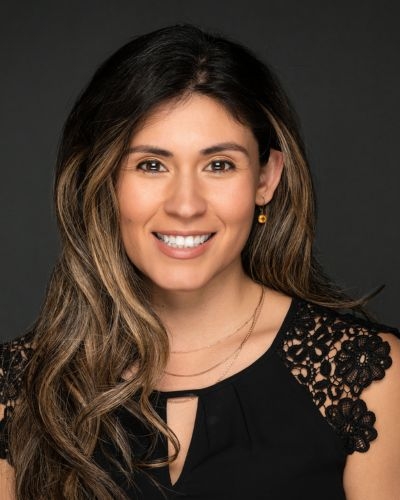 Keys To Homeownership
Time: 10:30 AM
Session 1-07(Room: TBD)
My path to real estate began when I purchased my very first home at the age of 19. During that process I realized how daunting and monumental that experience can be, and it spurred me down the path to help people find their home with the best professional care that can be given. Fast forward to now I am the happy mother of 3 boys and have been the top producing agent in my office consistently for the past 11 year (completing 60 to sometimes 90 transactions per year). My motto when it comes to real estate is simple, I try to provide the care and dedication required when a person is making what may be the largest financial decision of their life.
Speaker
Alejandra Charest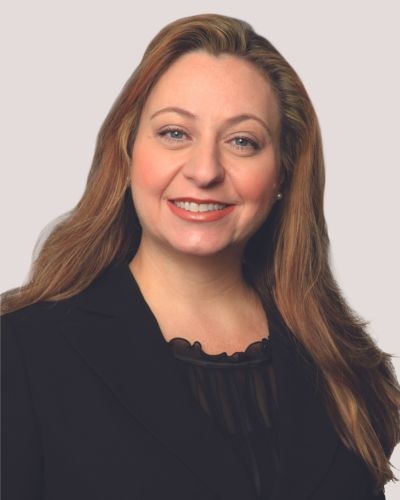 Knowledge is Power: Understanding Women's Heart Health
Time: 1:15pm
Session 2-05 (Room: TBD)
Dr. Teresa Daniele is Professor of Medicine at UCSF, Chief of Cardiology, Medical Director of the Women's Cardiovascular Disease Program at UCSF-Fresno, Medical Director of University Cardiovascular Centers as well current President elect of the American College of Cardiology California Chapter and Northern Governor. She is the immediate past Program Director for the Adult Cardiovascular training program. Dr. Daniele is an active and valued Board Member and physician of Central California Faculty Medical Group (CCFMG). She specializes in Cardiovascular Disease, Advanced Cardiovascular Imaging and Women's Cardiovascular Health being board certified in Cardiovascular Disease, Nuclear Cardiology and Echocardiography.
Dr. Daniele's impact to cardiovascular care in the Central Valley is immeasurable. Her passion specifically for women, led her to develop numerous programs for Women and Cardiovascular Disease bringing much needed services to our community since 2013. For several years, Dr. Daniele has held an annual Women's Heart Health Screening event focusing on educating the community while performing screening of disease in thousands of women. She is committed to the education of not only to our area residents, but also of medical professionals, organizing over 120 hours of continuing medical education per year. She if a fierce patient advocate having served on various positions for the American Heart Associated Central Valley Chapter including the Executive Leadership Team the for Go Red for Women Campaign for many years as well as serving on the Board of Directors and as President of the Board. She has educated our area high school students on hands only CPR and given talks to migrant farm workers throughout the Central Valley specific to Cardiovascular Disease. She was awarded the Marjorie Mason's Top Ten Professional Women of the Central Valley in 2021 as well at the George L. Smith Advocate of the Year Award through the American College of Cardiology for her work as Chair of the Government Relations Committee where she worked with lobbyists and legislative leaders in Sacramento on bills affecting the field of medicine and patient care.
Her latest project includes partnering with Vascular Surgeons to provide Cardiovascular screening in underserved areas throughout the Central Valley partnering with many governmental agencies in order to establish resources for patients including medical coverage, primary care and specialist appointments. She has conducted many research and quality improvement projects partnering with many major health care systems in the valley including Community Regional Medial Center, to ultimately enhance patient care and establish excellent quality outcomes. Dr. Daniele's vast education, experience and knowledge make her a key member of this Central Valley's healthcare ecosystem and a treasure to patients everywhere.
Speaker
Teresa Daniele, MD, FACC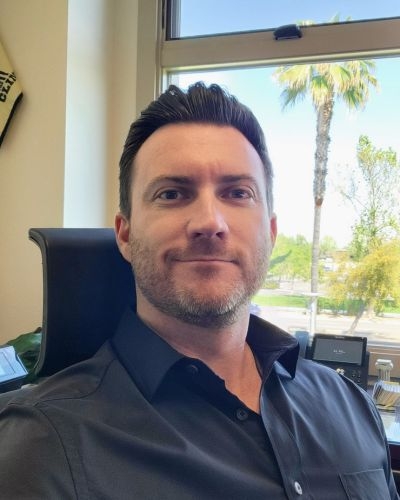 Keys To Homeownership
Time: 10:15 AM
Session 1-07(Room: TBD)
Brandon De Young holds the titles of Executive Vice President for De Young Properties and President for De Young Mortgage. He received Bachelor of Business Administration and Master of Science in Real Estate degrees from the University of San Diego. Brandon represents the third generation of his family in the homebuilding business.
Brandon has been a critical factor in the growth and evolution of De Young Properties—established by his parents, Jerry and Paula De Young, in 1974—as not only a leader in quality craftsmanship and innovation, but also in building award-winning, high performance, environmentally-friendly homes that are both energy-efficient and high-tech, utilizing some of the most advanced building science and technology available. He also leads De Young Mortgage, which finances the purchase of De Young Properties homes, and even resale purchases and REFI loans, as well.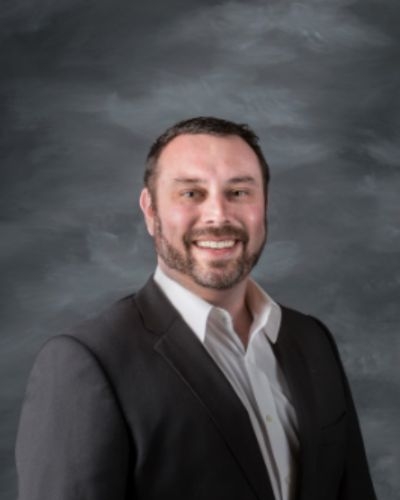 Youth Mental Health: Forward Together, Nurturing the Greatest Gift (PANEL)
Time: 10:15am
Session 1-07 (Room: TBD)
Brian Domingos Jr. is a full-time real estate broker who is dedicated to providing his clients with superior customer service. Domingos' interest in real estate started at a young age while driving around with his grandfather looking at investment property. In high school, Domingos interned at a top Oakhurst real estate brokerage and learned quickly that his interest in real estate would become a lifelong passion.
At the age of 21, Domingos obtained his sales license and went to work for a large brokerage in Fresno, California. After a few years of practicing real estate, Domingos was hired by a development consulting firm and spent the next 5 years learning how to get large scale development projects approved through various government agencies. After a short stint serving as the Directors of Operations for the Fresno County Farm Bureau, Domingos decided to pursue real estate again full-time by opening Premier Valley Realty (PVR), a customer-service oriented real estate firm.
Premier Valley Realty was started in a bedroom in Domingos' home and then moved into a rented office in the Fresno Chamber of Commerce building. The office moved to Central Fresno as it began to grow. PVR is unique because we operate as a team with one goal and that's to keep our clients satisfied. Our success comes from our clients' trust in our ability to provide unmatched customer service.
Brian ventured into property management in 2017, launching Cypress Property Management. Cypress Property Management is a locally owned agency that is thoroughly vested in the Central Valley Community. As an active member of his community, Domingos is the 2023 President of the Fresno Association of Realtors and Chair of the Local Candidate Recommendation Committee. Additionally, Domingos is a member of the California Association of Realtors Board of Directors, Fresno Association of Realtors Political Action Committee, National Association of Residential Property Managers, and the California Apartment Association.
Previously, Domingos served as a Planning Commissioner for the city of Clovis, President of the Board of Directors for the Fresno State Alumni Association, board member for the Fresno Chamber of Commerce and board member for The Fresno Convention & Visitors Bureau Research and Education Foundation. In 2010, Domingos was recognized as one of Fresno's "40 under 40" by Business Street Online. Domingos graduated with a bachelor's degree in Communication Studies from California State University, Fresno and a master's degree in Leadership and Organizational Studies from Fresno Pacific University.
During his free time, Domingos can be found at the Central Coast and spending time with his wife, daughter and two sons.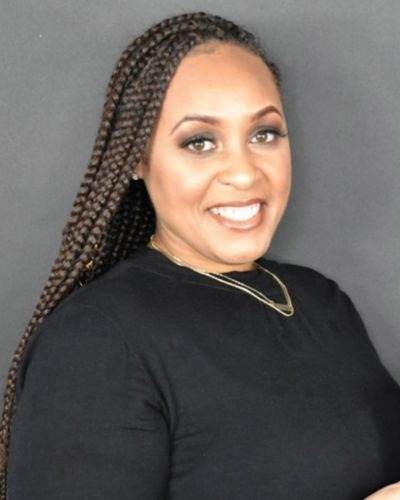 Women Business Owners Keys to Success (Panel)
Time: 3:15 pm
Session 3-06 (Room: C)
Monisha Edwards is the founder and Brand Strategist for Scent & Fire®, a clean and inclusive fragrance label rooted in wellness and inspired by The Culture. She is passionate about mental health advocacy, gun violence awareness, and spinal cord injury awareness.
Monisha became her father's caregiver after he was shot and paralyzed back in 2017. During this challenging period, Monisha discovered that she suffered from depression and severe anxiety so she turned to aromatherapy healing practices to keep her anxiety under control. Inspired by her personal journey, and the last of inclusivity and representation in the luxury fragrance world, Monisha set out to discover the science behind the psychological affects that scent has on human emotional behavior.
Scent & Fire® was launched in 2019, currently based in Dallas, Texas and has received press features including Essence, The Today Show, Fox News, and more.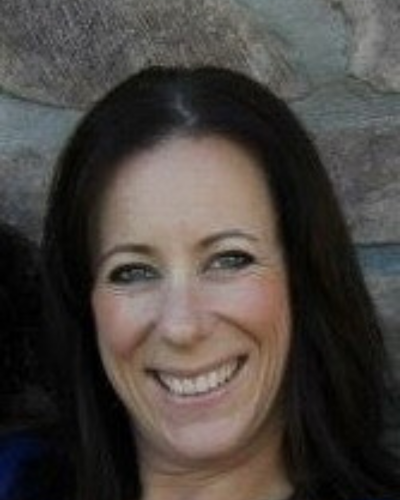 Let's talk about women's health and the mind-body connection/strong>
Time: 3:15 PM
Session 3-04 (Room: TBD)
Sarah has been working in the Mental Health Field in the Central Valley as a Licensed Marriage and Family Therapist for the past 19 years. During that time, she has worked in non-profits, private practice and California Department of Corrections and Rehabilitation.
Sarah currently works as a Behavioral Health Manager for Behavioral Medicine at Kaiser Permanente, Fresno. Prior to moving into the position with Behavioral Medicine, Sarah spent 4 years working in the Addiction Medicine department at Kaiser.
Sarah has a clinical focus in trauma and addiction, utilizing Cognitive Behavioral Therapy, Internal Family Systems and Eye Movement Desensitization and Reprocessing. Sarah works to assist patients in understanding the impact of trauma on their physical and emotional health, connecting the mind-body and working through traumas to provide relief and enhance quality of life both physically and emotionally.
Working in Behavioral Medicine provides the opportunity to partner with our primary care team to recognize and support when physical ailments also have a psychological component. Working closely with the primary care team allows for a multidisciplinary approach to mental health, providing for the best quality of care for our patients.
Speaker
Sara Esparza, MFT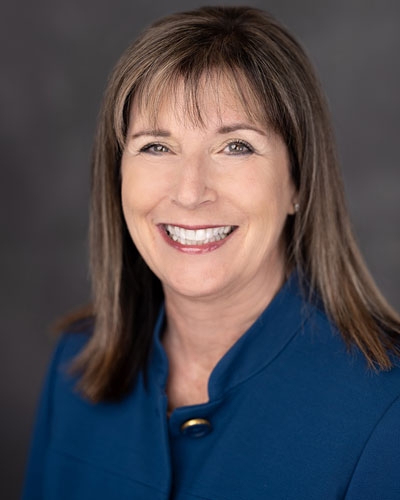 Finding Joy in Dealing with Alzheimers
Time: 10:15 AM
Session 1-06 (Room: C)
Fresno is home for Michelle DiBuduo. Born and raised in the Valley, Michelle is a product of Clovis Unified Schools and California State University, Fresno. As part of a large family with deep Italian roots, Michelle became involved with the family business operations of farming and plumbing at an early age. With an early grasp for checks and balances, Michelle used her affinity for numbers to take over the accounting processes for the family businesses.
While still working with the family business, she also began volunteering for VCRC; specifically in the areas of education and outreach. Her volunteer work with VCRC was such a good fit that they hired her part-time to do the same. Over the course of several years, Michelle transitioned into a more integral role at VCRC with the annual fundraiser, and in 2011, Michelle DiBuduo was hired as the Executive Director.
Michelle's experience with VCRC is first-hand. She was introduced to Valley Caregiver Resource Center through her niece, when Michelle's mother was diagnosed with dementia. While their family was especially fortunate that many in the family were able to care for her in every way possible, they soon discovered they still had much to learn. By meeting with those at VCRC, they all gained valuable knowledge about caring for a loved one, for themselves and for their mom. Michelle is the mother of two sons and one daughter. She is also the very proud grandmother to five beautiful children. Michelle DiBuduo believes she is very fortunate to be able to blend her love for business management and her passion for seniors into one very fulfilling occupation.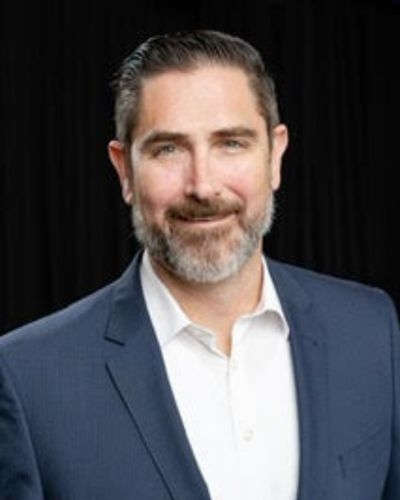 Keys to Homeownership
Time: 10:15 AM
Session 1-7 (Room: TBD)
Steve Flach is the Sales Manager for the Fig Garden office of Guarantee Real Estate in Fresno, CA. A lifelong Californian, Steve has lived in the Fresno/Clovis area for the past 30+ years, currently residing in Clovis with his wife and two children. Steve attended Clovis West High School and both CSU Fresno (go 'Dogs!) and Fresno Pacific University, graduating from Fresno State with degrees in Liberal Studies and Sociology.
His search for knowledge has continued into his Real Estate career as he has obtained multiple designations & certifications, including At Home with Diversity, Council of Residential Specialists, ePRO, Graduate REALTOR® Institute, Military Relocation Professional, Ninja Selling and Real Estate Negotiation Expert. His previous experience in the restaurant industry has led to a service-based mentality in his real estate career.
Steve has been involved with leadership for the Fresno Association of REALTORS® for 10 years and is currently the 2023 past-President for the Association. He is a strong believer in the American Dream and advocates for homeownership and private property rights at the local, state and national levels while representing the Fresno Association of REALTORS®, as a Director for the California Association of REALTORS®, and a liaison for the National Association of REALTORS®.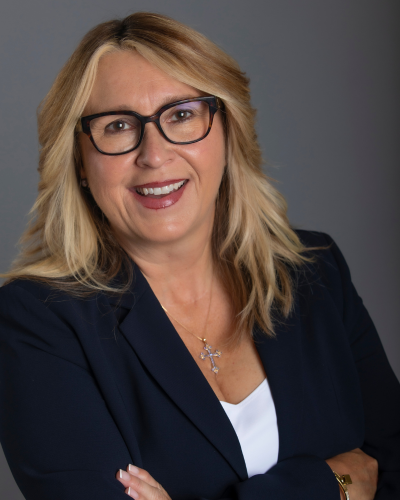 Investiing in you
Time: 3:15pm
Session 3-07(Room: TBD)
Dr. Goldsmith is the newest Chancellor of State Center Community College District and previously served as President of Fresno City College from August 2016 to December 2021. During her tenure as president she collaborated with faculty and staff in the redesign of the college organizational structure to better foster equity and efficiency. Under her leadership, FCC accomplished a consecutive 3-year record-breaking graduation rate, comprehensive strategic planning cycle, and has implemented new practices to improve transparency. Dr. Goldsmith guided the college through a successful accreditation review, which resulted in the reaffirmation of accreditation. Recently, she facilitated college and community discussions that culminated in nearly $17M in Transformative Climate Communities (TCC) Program funds for the development of the new West Fresno Campus.
Prior to joining SCCCD, Dr. Goldsmith served as President of West Hills College Coalinga and held the office of Vice Chancellor of Educational Services and Workforce Development during her 13-year tenure with West Hills Community College District in rural West Fresno County.
Dr. Goldsmith has lived in Fresno County for nearly four decades and earned a bachelor's degree in history from CSU, Fresno, a master's degree in educational administration from National University, and a doctorate in higher education leadership from the joint doctorate program at CSU, Fresno and UC Davis. Dr. Goldsmith has two adult children and lives in Fresno with her wife, Melissa, a local real estate professional. Dr. Goldsmith enjoys spending time with family, friends, and her dogs.
Speaker
Dr. Carole Goldsmith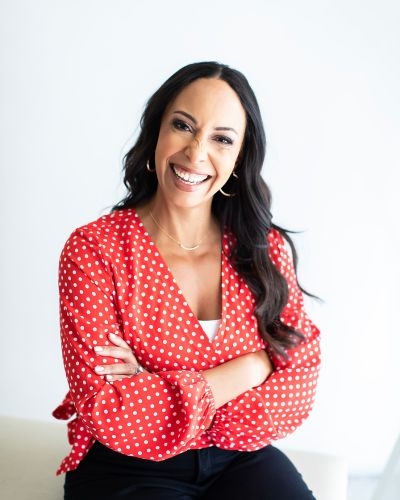 Opening Session
Time: 8:30 AM
Opening Session
Lindsay Fox is a respected and award-winning leader who has served as the President and Chief Executive Officer of United Way Fresno and Madera Counties since January 2016. Her work at United Way has been focused on supporting working families through wealth creation. United Way's work to close the racial wealth gap has transformed the 100-year-old organization into a modern change agent. She transformed a struggling United Way into a financially stable high impact organization that is now a staple in the center of California.
Supporting children, youth and families has defined Lindsay's entire career. From an early age, Lindsay understood the racial inequities that created lopsided opportunities and outcomes for communities of color. She committed herself at the age of 12 to be a part of fixing injustices. Having launched her career serving the state legislature, her commitment to central California led her to the Fresno County Office of Education and the Central Valley After School Foundation. Throughout her career she has focused on identifying gaps in services, policies, and programs and finding solutions to meet those needs.
Lindsay is a way finder, a collaborator, and a visionary. She currently serves as chair of the California Volunteers Commission where she is supporting the implementation of an unprecedented investment in service. Lindsay is also an elected member of the inaugural United Way Worldwide National Advisory Council. She also serves on several local and statewide boards.
Lindsay was raised in Clovis, California. Although she spent 10 years in Sacramento, she now resides in Fresno and proudly identifies as a boomerang. She received her Bachelor of Arts Degree in Political Science from University of California, Davis and her Master of Public Policy and Administration from Sacramento State University.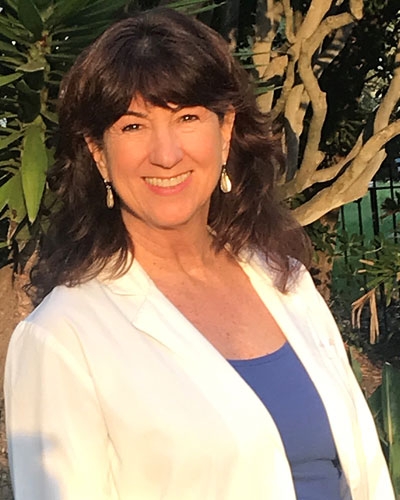 Great Sex in a Stressful World
Time: 10:15 AM
Session 1-02
Jane Hammond, PA-C received her Physician Assistant degree from the University of Southern California Keck School of Medicine. She has over 20 years of experience in internal and integrative medicine. A longtime member of the North American Menopause Society and the International Society for the Study of Women's Sexual Health, Jane lectures frequently on Menopause, Sex and Stress.
With extensive education and training in hormone and pellet therapy, she incorporates traditional and alternative therapies into her practice, treating the whole person to address each patient's individual hormonal, nutritional, physical and emotional well-being.
Over the years, Jane has noticed a common thread in the stories patients have shared about how physical changes directly affected their lives. Hormonal changes, vaginal dryness and pain, decreased libido and stress can frustrate and impact intimacy. She began looking for easily accessible solutions to enhance intimacy and remove the physical barriers to good sex.
Her extensive experience working with compounded medications, led Jane to design the Orovana product line to decrease pain, enhance relaxation, and promote the love, joy and closeness of pleasurable intimacy. Orovana products are geared toward maintaining and benefiting sexual health throughout the entire adult lifespan.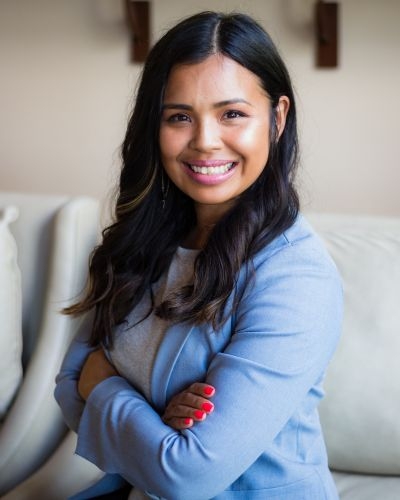 Morning Opening Session
Time: 8:30 AM
Opening Session: Theatre
Ashlee Hernandez is a strong proponent of the health and well-being of women, children, and families. She serves Fresno as an activist, storyteller, and the Director of the Fresno HOPE Pathways Community HUB. As the Director, she leads a network of seven Care Coordination Agencies focused on synchronizing resources to mitigate health disparities in Fresno County. Fresno HOPE provides workforce development to local Community Health Workers who diminish linguistic and cultural barriers and improve community health. Since its launch in September 2022, Fresno HOPE has served nearly 2,000 residents living in concentrated poverty in navigating access to health literacy, medical coverage and medical homes, and housing, food, and social service support.
Ashlee is a proud alumna of West Hills Community College, Coalinga, where she earned an Associate in Health Sciences, as well as California Polytechnic State University SLO, where she earned a Bachelor's in Sociology and Social Work and a Master's in Counseling. She began her career in Higher Education, where she spearheaded the Students with Dependents Initiative for the California State University system to promote educational policy reform and data collection, among other initiatives.
Today, Ashlee serves as an Advisor to the California Department of Health Care Services (DHCS) Adverse Childhood Experiences (ACEs) Initiative, which develops, promotes, and sustains evidence-informed responses to prevent and help all patients heal from the impacts of trauma and toxic stress. Additionally, she serves on the California Mental Health Services Authority (CalMHSA) to develop strategies and programs to transform community mental health, create cross-county innovations, and address equity to better meet the needs of our most vulnerable Latinx populations. Ashlee is a proud descendant of migrant farm workers and the 6th generation born and raised in the Central Valley. She is also a proud wife to Martin and Mother to Noah (6) and Makai (1 month).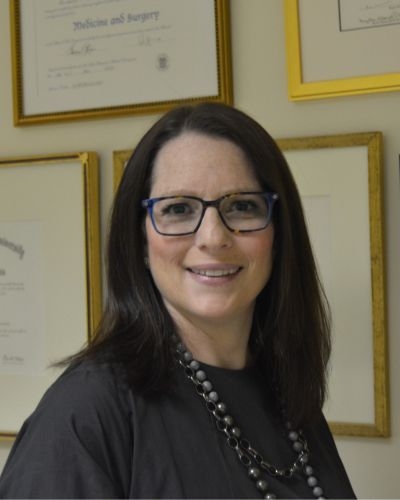 Busting the Barriers: An honest discussion of the biggest myths surrounding breast cancer detection and prevention
Time: 10:15 AM
Session 1-04 (Room: TBD)
Dr. Dana Holwitt is a board certified general surgeon with fellowship training in breast surgical oncology and breast diseases.
After graduating Cum Laude from Colgate University, she earned her Doctor of Medicine degree from Virginia Commonwealth University School of Medicine where she graduated top of her class and was inducted into the Alpha Omega Alpha medical honor society.
She completed her General Surgery training at Virginia Commonwealth University School of Medicine and her Fellowship in Breast Surgery at the very prestigious Washington University in Saint Louis School of Medicine.
Dr. Holwitt practiced in New Jersey for more than 13 years during which time she was honored with multiple notable awards. She is a three-year recipient of NJ Top Docs and has received the NJ Biz Healthcare Heroes Award in Women's Health and Wellness. She has also been honored by the American Cancer Society as a medical honoree and was awarded with the Luster for Life award as a breast cancer survivor who used her own cancer experience to help her patients and her community understand the importance of early detection.
As a 15-year breast cancer survivor, Dr. Holwitt is committed to a patient centric practice, providing compassion and support to her patients and those in the community as they navigate through diagnosis, treatment, and survivorship. She is dedicated to treating patients as individuals and not just a disease. She is passionate about being a partner with her patients, helping them to reach treatment decisions in a caring and understanding environment that is free of judgement. She is extremely excited to bring her multidisciplinary and patient centric care to the women and men of the Central Valley. Having lived in Fresno as a child, she has fond memories of the people she met here and their sense of community and pride. Her life coming almost full circle, she is thrilled to give back to the community that gave so many wonderful memories and friendships all those years ago.
Speaker
Dana M. Holwitt, MD, FACS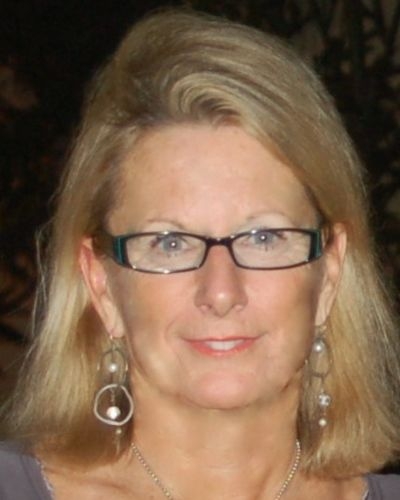 Medicare 101
Time: 3:15 PM
Session 3-02
Medicare - How it works, what to expect, what to do.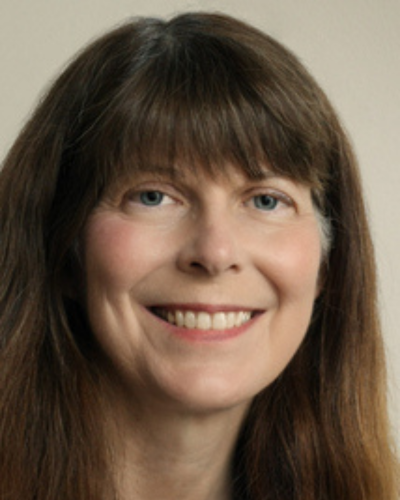 Let's talk about women's health and the mind-body connection
Time: 3:15 PM
Session 3-04 (Room: TBD)
Diane Kawagoe, PhD
Psychologist, Behavioral Medicine
Originally from Chicago, Diane Kawagoe, PhD, completed her education and training in Kansas. She was licensed by the California Board of Psychology in 1995 and joined the team at Kaiser Permanente Fresno in 1996.
Diane's role in the Behavioral Medicine department gives her the chance to work closely with a member's primary care provider to investigate the mind-body connection. She strives to see the whole person in the context of their environment to help facilitate the changes they may wish to make.
Within the Adolescent Intensive Outpatient Program (IOP), Diane is part of a team helping adolescents in crisis through group psychotherapy. She values the team approach used at Kaiser Permanente because together we can provide better and more comprehensive care for all our members who utilize mental health services.
Additionally, Diane serves as the Director of Training for Psychology pre-doctoral Interns. She enjoys the mentoring process and seeing the future psychologists grow in their professional lives.
Speaker
Diane Kawagoe, PhD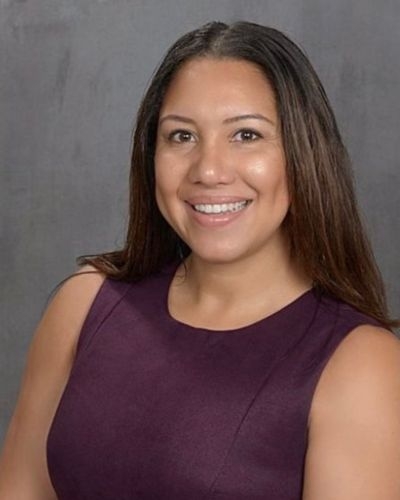 Women Business Owners Keys to Success
Time: 3:15 PM
Session 3-06 (Room: C)
Alexia Kirkland is a solo practitioner of Kirkland Law of California, a civil litigation law office established in 2013. She is admitted to practice by the California State Bar and the Federal Court Eastern District.
In 2004, Ms. Kirkland graduated from California State University, Fresno, with a B.S. in Business, and a Minor in Economics. She was a member of the Economics Club, Federal Reserve Mock Committee, Alpha Kappa Psi Business Fraternity, and Dean's List recipient.
She was awarded "Latino Heritage Community Service Volunteer of the Year" for the 31st Assembly District in 2006, for her work as a Court Appointed Special Advocate (CASA).
In 2006, she began her graduate studies at San Joaquin College of Law where she earned her Juris Doctor degree. While at SJCL, Ms. Kirkland was published in the SJCL Agricultural Law Review. She received "Best Oral Advocate Finalist" in the George Hopper Moot Court Competition, and "Outstanding Individual Achievement" in the Roger Traynor California Appellate Advocacy Moot Court Competition. Ms. Kirkland's activities at SJCL included Student Body Association Representative and the award for "2010 SJCL Student of the Year".
Ms. Kirkland has litigated a variety of cases in her practice, including habitability/housing cases, business litigation, employment discrimination and fighting for workers injured on the job.
Ms. Kirkland is on the Board of the Black Lawyers Association of Central California, and the Central Valley Unity Bar. She was a volunteer on the Board of Directors for Central California Legal Services (CCLS) from 2016 to 2018. Outside of her legal practice, she enjoys spending time with her three daughters and granddaughter.
Speaker
Alexia Kirkland, Esq.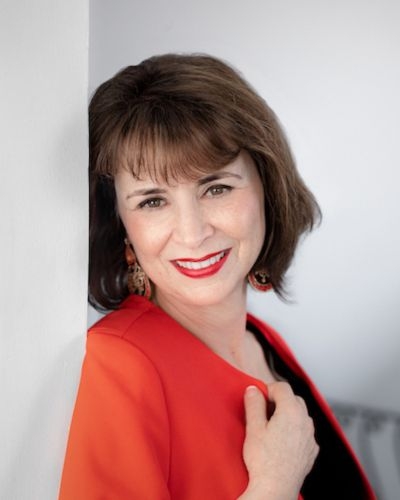 Change: The Key to Our Potential
Time: 1:45 PM
Session 2-01
Isidra Mencos is the author of Promenade of Desire—A Barcelona Memoir. Born and raised in Barcelona, she spent her twenties freeing herself from the
oppression created by Franco's dictatorship. In 1992 she moved to the US to study and start a new life and career.
Isidra holds a Ph.D. in Spanish and Latin American contemporary literature from UC Berkeley, where she taught Spanish language, literature, and creative writing for 12 years. She also worked as a writer and editor for Spanish-speaking media, managing a custom magazine that reached 5 million households and writing over 500 articles for Jorge Ramos, the most renowned Hispanic journalist in the US.
Pivoting again, Isidra became Editorial Director of the Americas for BabyCenter, the leading digital resource in the U.S. for parents and parents-to-be. She
managed teams in the U.S., Spain, Latin America, and Canada in creating evidence-based, culturally relevant content and digital tools.
In 2016 she left her job to focus on writing. Isidra lives in the San Francisco Bay Area.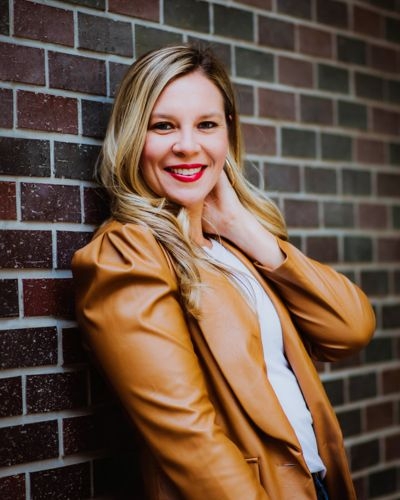 Breaking the Generational Ties of Diet Culture: How to help the next generation navigate weight, body image and self-esteem.
Time: 10:15
Session 1-02
I was an overweight teen who was always on a diet. I rarely felt comfortable in my own skin and despite cutting calories or eating low carb-I still wasn't thin like the other girls my age. Adults tried to support me, but there were always two solutions provided; try a new diet approach or simply "just stop eating." The more I tried to conform to these options, the more disconnected I became with my body. This continued to materialize into adulthood, until I learned restriction with food was not the answer. This is exactly why my passion lies in teaching women how to navigate the conversation within themselves so that they may empower their own children around food, weight and body image without the lens of diet culture. In this breakout session you will be given the language and tools to break the cycle of restrictive dieting practices which promote foods as "good" and "bad" and instead support you and your child in having a healthy relationship with food, weight and enhanced self-esteem.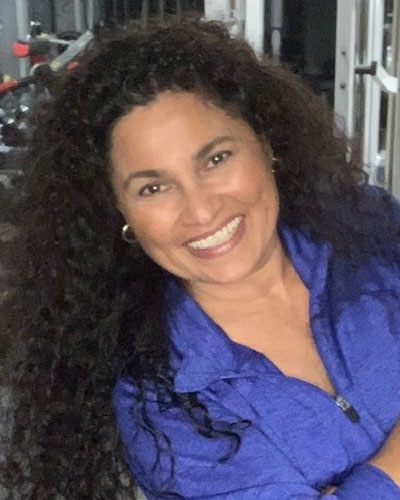 Survive and Thrive with Fitness
Time: 1:30pm
Session 2-04 (Room: K)
Rhonda Murphy is a top personal trainer for the Central Valley, motivational speaker, and worksite wellness coach who specializes in health and fitness programs for the active aging. She motivates and gives inspiration to everyone that wants to gain a higher level of health and fitness. She has been the owner of RhoFit gym since 1996. Rhonda has and will continue to be a Fitness Expert for the number 1 morning show in the Central Valley ABC 30 KFSN " Workout Wednesday".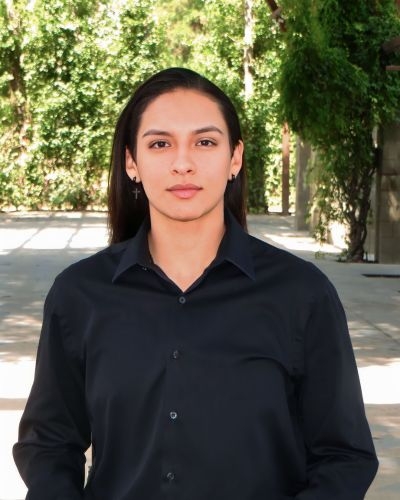 An Identity Shift from Firefighter to Paraplegic
Time: 1:30 PM
Session 2-06 (Room: TBD)
Mia Natalia is a client-focused, motivational speaker that provides broad-based speeches and learning approaches throughout California. She is a Central Valley native, raised in Fresno, California. After graduating high school, Mia made her dream a reality and became a Firefighter in Northern California. She loved every minute of it but as fire season ended, she made the decision to move back home to attend Fresno City College's accredited Fire Academy.
On September 2nd, 2017, her love for the outdoors drove her to go hiking in Sequoia National Park with a cousin. At 20 years old, Mia's life changed forever as she sustained a T-9 Complete Spinal Cord Injury (SCI) as a result of an accident leaving her partially paralyzed from the waist below. The next year would prove to be tough with multiple challenges but she persevered.
Mia founded Ascend Professional Services (APS) is 2019. Although firefighting was no longer an option, she knew she could help people just in a different way. She has since, had the opportunity to be mentored by one of the best in the industry, Tony Robbins, and worked alongside many other impact-driven leaders. She has spoken at dozens of facilities ranging from schools, sales organizations, law firms and much more. Her mission is to turn the average person into an impact driven leader by meeting them where they are and taking them higher.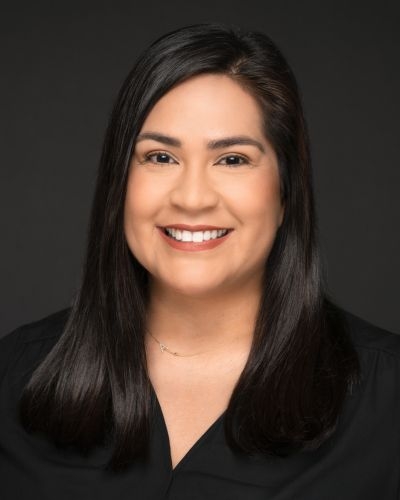 Keys to Homeownership
Time: 10:15 AM
Session 1-07 (Room: TBD)
Adriana is a licensed REALTOR with 6 years of experience. Her passion is helping clients become successful homeowners through education. As a planning commissioner appointed by the Mayor of Fowler in 2021, she combines her Realtor expertise with insights on shaping the community. Adriana is eager to share her knowledge as a Realtor who serves as a planning commissioner.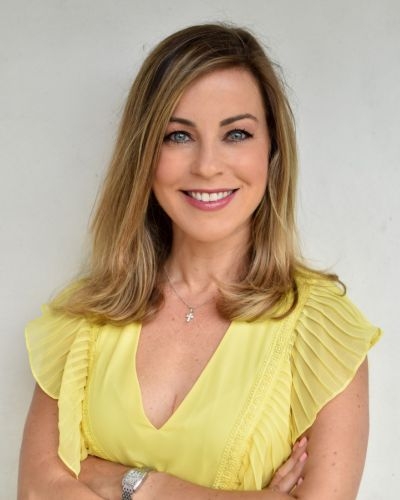 Lights, Camera, Take Action: 5 Ways to Become the Maven of Your Midlife
Time: 3:15
Session 3-03
Midlife should be YOUR Time. It's a reflection point when many women experience a light-bulb moment.
For the last few generations, American women in midlife have been focused on maintaining their first/only career choice (in the home or out of the home), riding out the sandwich generation (taking care of children and parents/elderly), hoping to retire (if they're lucky) at 62 and dreaming about taking vacations with family while living modestly within their means.
While that lifestyle sounds very appealing and does have its perks, many professionals want more out of midlife now, especially women. These midlife mavens don't just want to "quietly quit" their career and hope they can outlast the next corporate layoff or restructuring due to budget cuts. They may want to re-enter the workforce once their children and aging parents are self-sufficient, start a business or make a career change. They want more out of their midlife 2.0. These midlife mavens want to pursue fulfillment and feel vital in their communities and careers. They have energy and feel like they have more to give our world and their families by contributing to something bigger than themselves.
This is where Denyse can help. She specializes in midlife career transitions and coaching. With her own private practice (Denyse Rabbat Career Coaching) and podcast (Midlife at the Mailbox), she hears a lot about women's needs in midlife and helps them to take action.
Join her session to hear about midlife trends and 5 ways that you can become the maven of your midlife!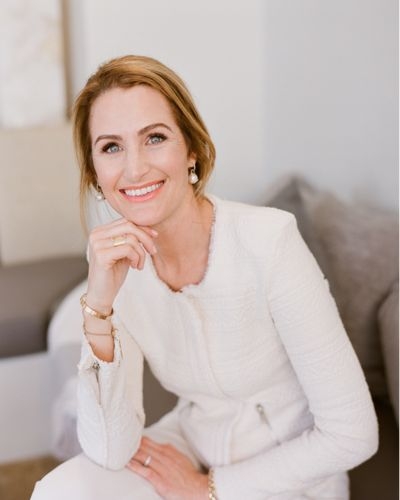 Modern Manners & More by Etiquette Moderne
Time: 2-03
Room M
Chiara has 15 years of experience in high-profile event planning and etiquette consulting that has spanned between San Francisco and Sydney. Etiquette has been her lifelong passion, first instilled by family then cemented by an education at Vanderbilt University and the renowned Swiss Institut Villa Pierrefeu finishing school. Chiara believes in the subtle art of style and grace, and imparting the confidence to go anywhere and interact with anyone. She teaches etiquette for the modern world because good manners never go out of style.
Speaker
Chiara Riggs Sill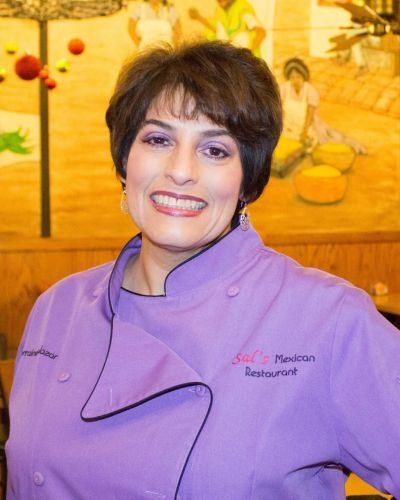 Women Business Owners Keys to Success
Time: 3:15 PM
Session 3-06 (Room: C)
Lorraine Salazar and her brother Karl are 3rd generation partners of Sal's Mexican Restaurants, "A Valley Tradition Since 1942." The family business was started by their father Sal who wanted a better life for his family than he could provide working in the fields picking peaches.
From a young age, Lorraine learned the basics—and the hard work—of operating a small business working alongside her father and grandparents preparing her grandmother's signature recipes in the kitchen, sweeping the floors and working the cook line preparing orders for the restaurant guests.
Her father also taught her to value higher education, something denied to him because he worked in the fields and started Sal's Place when he was just 17. He encouraged Lorraine to pursue her studies and she graduated from UCLA (Class 1982), expecting to continue on to law school. Her father's illness and death intervened and she returned to help manage the family business.
Celebrating 80 years in business in 2022, Sal's employed 150 dedicated team members in three restaurants before the Coronavirus crisis. Lorraine's son Aaron, and Karl's two oldest sons, Sal and Roman and daughter Karly, are also active in the business.
Lorraine's passion for the culinary history of Mexican cuisine led her to pursue yearly travels to various states in Mexico learning to cook the specialty foods of that region from local chefs and home cooks. She is proud to have trained with acclaimed chefs Rick Bayless (Oaxaca, Veracuz, Mexico City); Diane Kennedy (Michoacan); Susana Trilling, (Oaxaca); Patricia Quintana (Mexico City and Puebla); and both Roberto Santibanez and Ricardo Munoz Zurita (Mexico City, Puebla, Tlaxcala, Yucatan, Campeche, Guanajuato and Morelos). Seasonal menu items are inspired by her travels.
Lorraine and Karl are the recipients of the 2017 California Faces of Diversity by the California Restaurant Association. Lorraine was named "California Restaurant Association Fresno Chapter Restaurateur of the Year" in April 2011 and March 2018. The Madera Hispanic Chamber in 1997 named her "Business Woman of the Year." Sal's Mexican Restaurants received the 2001 California Small Business Award and is recipient of numerous California Restaurant Association "Best of the Valley" and Fresno Bee "People's Choice" awards.
Governor Arnold Schwarzenegger appointed Lorraine to The California Partnership for the San Joaquin Valley in 2005. She served as co-convener of The Partnership's Higher Education and Workforce Development Group. Former Fresno Mayor Lee Brand appointed her to his Mayoral Transition Team in 2016 and she served as co-chair of the Mayor's Advisory Committee. In 2017, she was appointed to serve on the Foundation Board of Governors for California State University, Fresno. She is humbled to be honored as one of the Top 10 Professional Women for 2022 by the Marjoree Mason Center.
Lorraine currently serves on the CalOSBA's Entrepreneurship and Economic Mobility Task Force.
She is a Past Chairperson of the California Restaurant Association (CRA) State Board and the CRA State Political Action Committee and a board member of both the California and Fresno Restaurant Associations for over 25 years. She served as the 2015 Chairwoman for the Greater Fresno Area Chamber of Commerce and as the Chair of the Chamber PAC. As a spokesperson for CRA and the National Federation of Independent Business, Lorraine advocates on behalf of small business concerns locally and in both Sacramento and Washington D.C.
Lorraine's varied interests include culinary and wine travel, relaxing on any beach, attending concerts, movies, professional sports. Her greatest joy is making memories with her husband Tom, and her precious grandsons, Ethan, Tyler and Landon.
Speaker:
Lorraine Salazar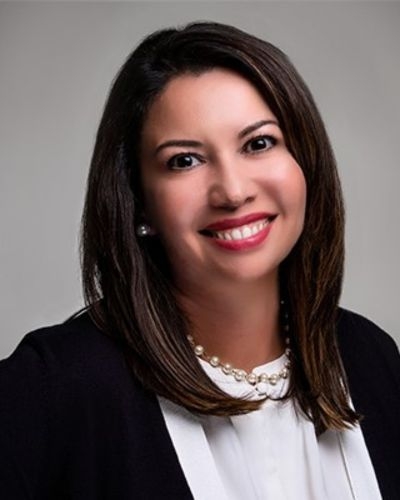 Your financial journey: Because no two journeys are the same/strong>
Time: 2-06
Session TBD
Yvonne R. Sanchez, C(k)P®, CFP®, CPFA®, CRPC™, CRPS™, has a Bachelor's
degree in business management from Fresno Pacific University and is a Certified
Financial Planner™, a designation awarded by the Certified Financial Planner
Board of Standards, Inc.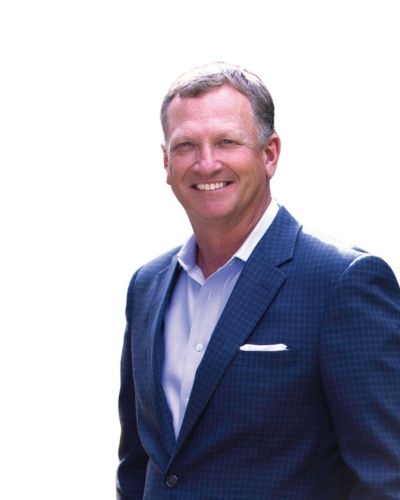 Keys to Homeownership
Time: 10:15am
Session 1-07 (Room: TBD)
Joe has been a full time professional Real Estate Agent since 2003.
With over 20 years of Real Estate experience, Joe brings a wealth of knowledge and an unsurpassed skillset to assist both Buyers and Sellers navigate the complex world of California Real Estate. He understands that buying and selling a home can be stressful, so he's hands on from day one guiding his clients through the process every step of the way.
Joe is consistently ranked in the top 1% of all Fresno County Realtors, and he's also been nominated multiple times as Fresno's best Realtor, winning this prestigious award twice.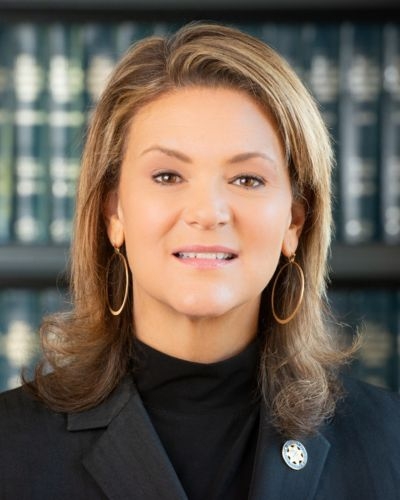 Morning Opening General Session
Time: 9:30 AM
Theatre
Lisa Smittcamp has been a respected fixture in the Central Valley's public safety community for nearly three decades. She is known as a tireless advocate for victims of crime, and an exceptional mentor in training young lawyers to become accomplished and ethical prosecutors. After a successful three-year tenure in the Madera County District Attorney's Office, where she prosecuted numerous Sexual Assault cases involving both women and children, and serving in the Major Crimes Unit, and one year in civil practice, Mrs. Smittcamp joined the Fresno County District Attorney's Office in 2001.
She earned a reputation as being a tough and well – prepared prosecutor, and garnered the respect of judicial officers, fellow prosecutors, and other lawyers within the community. Mrs. Smittcamp is known at the Fresno County courthouse for her keen sense of justice and outstanding advocacy skills. Prior to becoming the elected District Attorney, she successfully prosecuted numerous felony trials under California's Three Strikes Law, resulting in life prison terms. Mrs. Smittcamp has served in a wide variety of criminal units, including Domestic Violence, Sexual Assault/Child Abuse, and Homicide before being named Lead Attorney of the Domestic Violence Unit. Currently, Mrs. Smittcamp serves as the courtroom prosecutor in the Fresno County Veteran's Treatment Court. She proudly assigned herself to this position and has maintained that assignment since she was sworn into office 8 years ago.
Born and raised in Fresno, Mrs. Smittcamp is accustomed to hard work and long hours. She comes from a farming family and was raised with a solid foundation, being taught the importance of hard work from her mother, and her father, who was a World War II veteran.
Mrs. Smittcamp earned a Bachelor of Arts in English from the University of Southern California in Los Angeles, and a Juris Doctor from San Joaquin College of Law.
In her role as District Attorney, Mrs. Smittcamp is the Chief Law Enforcement Official in the County of Fresno. She leads a department of approximately 285 employees and is responsible to manage a budget of $51 million. She is the Chairwoman of the Policy and Direction Team of the Multi‐Agency Gang Enforcement Consortium (MAGEC) which is one of the longest-standing gang task forces in the United States of America. She is a member of the Fresno‐Madera Police Chief's Association, the High Impact Investigation Team Drug Task Force Team, the Victim Offender Reconciliation Program Advisory Board, the Community Corrections Partnership Committee, and the Fresno County Local Justice Coordinating Committee.
Mrs. Smittcamp also serves the Fresno community as a Board member of Children's Hospital Central California, AMOR‐ the Alliance for Medical Outreach and Relief, Boys & Girls Club of Fresno County and is a member of the Rotary Club of Fresno and the Fresno County Bar Association.
Recently, she has spearheaded one of the most vigorous and effective education and awareness programs in the state of California regarding the fentanyl crisis. Along with her partners from the Fresno Police Department and the Drug Enforcement Administration, she speaks to students, medical professionals, and service groups all over the county about the dangers of this poisonous drug and how it is distributed and sold. In October 2022, her office filed its first fentanyl overdose homicide case. She is also working diligently to educate both members of the California State Senate and Assembly about fentanyl and has testified before the Senate Public Safety Committee.
In 2016, Mrs. Smittcamp was named one of the Top Ten Business and Professional Women in Fresno, and in 2022 she received two "Woman of the Year" awards. The first from the Christian Business Woman's Connection of Fresno, and the second from the California State Senate, upon a nomination from Senator Shannon Grove. In September 2023, Mrs. Smittcamp will once again be honored by the Fresno City and County Republican Women with the "Woman of Distinction Award."
Outside of her role as District Attorney, Mrs. Smittcamp often says her most important job is that of being a mother. She has three children, ages 31, 19 and 16 that keep her very busy with their active lives. Her oldest son plays professional basketball in Europe, her daughter is a college sophomore and her son a junior in high school.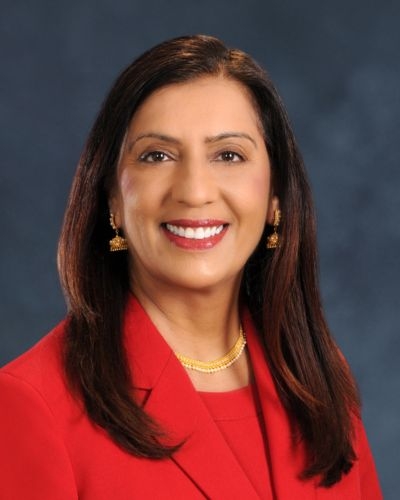 Women Business Owners Keys to Success
Time: 3:15 PM
Session 3-06 (Room: C)
Raj Sodhi-Layne was born and raised in Leicester, England. She moved to the USA in 1981 at the age of 16. Raj graduated from Atwater High School in 1982. Her parents own a convenience store and she worked at the Maxi Mart until the age of 22. Raj began her Banking career at Guarantee Savings in 1984 and moved to Fresno in 1988. Raj went back to school late in life and attended both Fresno City College and Fresno Pacific University. At age 43 she graduated in 2008 with a BA degree in Organizational Leadership. Today Raj works for U.S. Bank as a Commercial Relationship Manager. Her clients are some of the largest companies here in the Central Valley. Raj has served on many Boards, including the Fresno City Planning Commission. Raj currently serves on the Mayors Advisory Council, Neighborhood Watch Northeast District Board of Trustees and Woodward Lake Board. Raj founded the Indian Business Development Foundation of CV and Sofie's Sober Living Home. In 2019 was honored as one of the Top Ten Professional Women by the Marjaree Mason Center. Raj enjoys spending time with her Family and Grandson Liam.
Speaker
Raj k. Sodhi-Layne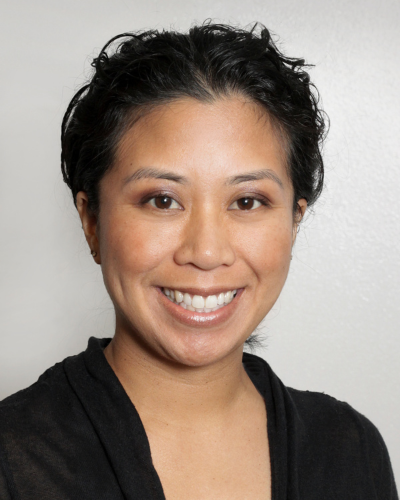 Let's talk about women's health and the mind-body connection
Time: 3:15 PM
Session 3-04 (Room: TBD)
Growing up in a small town, Vivian Torio, DO, realized there was a shortage of physicians in the area and always had a goal to return to the Central Valley following her medical education and training.
After graduating from University of California, Irvine with a degree in psychology, Dr. Torio attended medical school at Touro University in Vallejo before returning to the Central Valley.
Dr. Torio believes that good communication creates good health. By active listening and addressing the needs of her patients, she works closely with her patients to achieve the balance of physical and mental health together.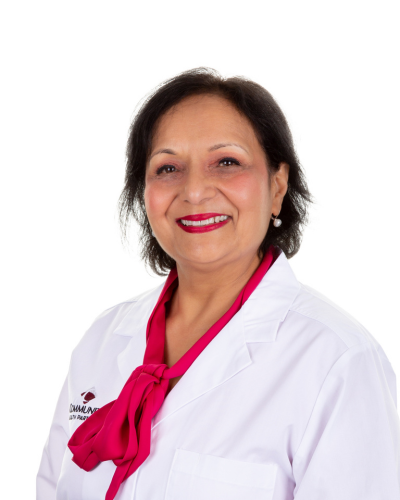 "Me times" with Morning Coffee, Afternoon Tea and Evening Wine
Time: 1:30 P<PM
Session 2-02 (Room: TBD)
Dr. Anshu Varma (Un-shoo Vur-Maa) is a board-certified Internal Medicine physician who has more than 23 years of experience in treating a wide variety of illnesses with special interest in management of Hypertension Diabetes High cholesterol and Osteoporosis. She is passionate about improving general health with lifestyle changes.
Dr. Varma graduated from Maulana Azad Medical College and pursued her postgraduate studies in the same institution. She immigrated to United States with her husband Dr. Rohit Srivastava, a cardiologist, in 1994 to further her experience and knowledge to practice medicine. After completing her internship from Medical College of Wisconsin and residency in Internal Medicine from Marshfield Clinic Wisconsin in the year 2000, she started medical practice in Marshfield Clinic Wausau Center and joined a multispecialty group of 750 physicians. Has served as a board member of the Credentialing Committee at Marshfield Clinic Wisconsin for more than 15 years and also was involved with hospital quality improvement meetings.
Dr. Varma was actively involved in patient care and teaching and mentoring of medical students, resident doctors, PA, and NP students in Wausau Wisconsin Center for 18 years and she continued to do the same in UCSF Fresno from 2018-2022 where she served as an Assistant Professor of Internal Medicine.
Anshu is a member of American College of Physicians, is a board member of Indian Physicians Association of Central California, Wisconsin medical Society and Doctors of America. She has taken an initiative to start a Women Physician Wellness Program since March 2023. Being fluent in English and Hindi and having a fair knowledge of Punjabi has served as a translator transcribing at Family Healthcare Network from 2018-2022.
Dr. Varma focuses on good work and family life balance which helped raise her family of two sons, Dr. Aniruddha Srivastava and Pranav Srivastava and a dog Nala in Central Wisconsin and now in California. She is involved in several social volunteering and public events to raise awareness of different cultures locally. Having served as President of the Indian Society of Central Wisconsin she hosted the first ever event of Diwali a Hindu festival of lights in 2004 which has since then continued to be an annual festival. She has Volunteered time in Festival of India in Stevens Point Wisconsin and has been a part of FISH Fund raising for Indian subcontinent Heritage in Fresno California.
On a small-scale Anshu has volunteered time at Eldorado Community Gardens in Fresno California.When not practicing medicine, Anshu can be found hiking, biking, kayaking, boating, cooking or traveling with family.
Speaker
Anshu Varma, M.D.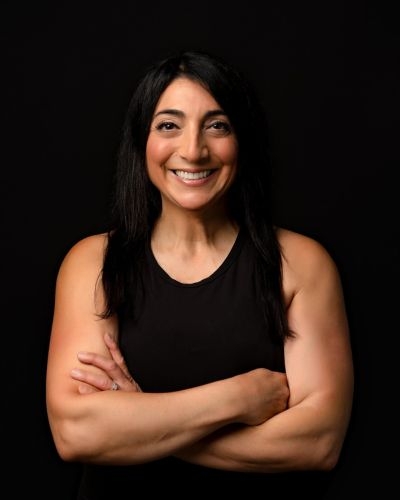 Getting more out of Pilates, than just Pilates
Time: 10:15am
Session 1-05 (Room: TBD)
Tina Vartanian-Williams is a Fresno, CA native and has been in fitness personally and professionally for more than 30 years. While her passion is fitness and, in particular, the format of Pilates, encouraging people to be their best selves and finding confidence in themselves in just 'showing up' is truly where her heart is.
Tina also loves spending time with her husband and son.
Speaker
Tina Vartanian-Williams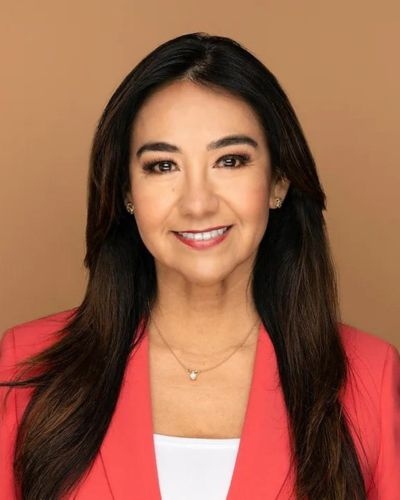 Women Business Owners Keys to Success
Time: 3:15 PM
Session 3-06 (Room: C)
President & CEO
Fresno Area Hispanic Foundation
Dora Westerlund is the Founder and the President and CEO of the Fresno Area Hispanic Foundation, a non-profit organization established in 2004 in Fresno, CA to foster entrepreneurship as a means towards economic self-sufficiency within minority and underserved communities. As CEO, Dora has led the organization to become a highly visible entity in the non-profit sector by changing the lives of thousands of Hispanic and non-Hispanic business entrepreneurs throughout the state, connecting them with the tools and resources necessary to help them become economically self-sufficient. In 2009 Dora obtained the support of a $1.7 million grant from the U.S. Department of Commerce, Economic Development Administration, and under her leadership, established the Downtown Business Hub; the first bilingual business incubator in the Western United States that opened doors in June 2011 and serves as a one-stop-shop for small businesses throughout California's Central Valley.
Dora's leadership and work have received recognition from many sectors: Business Street Newspaper (Most Influential Women), 2 time-award recipient from the California Hispanic Chamber of Commerce (Chamber Executive of the Year), "Chamber of the Year" award by the United States Chamber of Commerce in 2014, 2016 Top Dog recipient from the Alumni Association at Fresno State, and 2017 James Irvine Foundation Leadership Award recipient. Dora is involved in the community by serving on the Board of Governors at California State University, Fresno and Saint Agnes Medical Center. She has also previously served on the Business Advisory Council for the Craig School of Business, Pacific Gas and Electric Company's Community Advisory Council, Board of Directors for the 21st District Agricultural Association, Big Fresno Fair, Fresno County Office of Education Foundation, and the Patino School of Entrepreneurship Advisory Committee.
Moderator
Dora Westerlund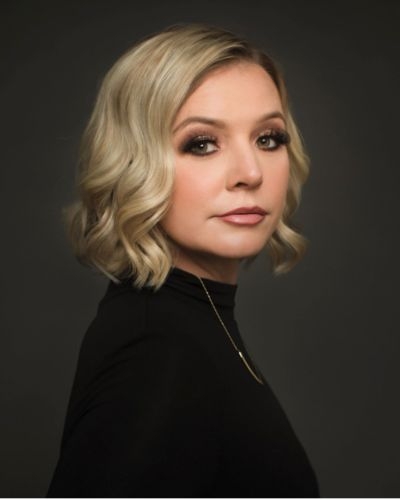 Women Business Owners Keys to Success (Panel)
Time: 3:15 pm
Session 3-06 (Room: C)
Introducing Ellena Sweet, a dynamic force in the automotive industry. As a third-generation car dealer, she brings a rich heritage of automotive expertise and a deep-rooted passion for the trade. Currently serving as the Chief Compliance Officer, Ellena oversees operations across four dealerships, strategically located from central to Northern California. Her leadership extends to a team of 350 dedicated employees, ensuring compliance and fostering a thriving and safe work environment.
Ellena's drive for knowledge led her to pursue a Master's degree in International Business from Fresno State, where she honed her skills in global commerce. Her expertise in navigating international markets brings a unique perspective to her role, enabling successful business ventures and expanding opportunities.
In addition to her professional achievements, Ellena is making waves in the community through her involvement in esteemed organizations. Notably, she holds the distinction of being one of the few women elected to the prestigious positions of Vice Chair for the Fresno Grizzlies and the Fresno Chamber of Commerce board of directors. Her contributions to these organizations reflect her commitment to supporting local sports, entertainment, and economic growth within our community.
Recognized for her expertise and influence, Ellena serves as a Board Member for the California New Car Dealers Association. As Vice Chair of Next Gen CNCDA, she actively advocates for the interests of the next generation of automotive leaders, shaping the future of the industry.
With her extensive experience, commitment to compliance, and dedication to community engagement, Ellena Woodhams continues to make a profound impact in the automotive industry, all while inspiring young professionals to pursue their passions and drive positive change.
Breakout Session Speakers for the 2023 event have been filled.  Please check back to this page in October 2023 for future opportunities.
Neither CCWC, its board, officers nor agents makes any warranty, express or implied, including warranties of merchantability and fitness for a particular purpose, or assumes any legal liability for the accuracy, completeness, or usefulness of any information, product and/or services provided by the speakers, sponsors, exhibitors or vendors participating in the 2023 CCWC Women's Conference. Furthermore, CCWC, its board, officers and agents encourage all attendees to complete their own independent investigation, analysis and due diligence in purchasing, utilizing and securing the information, services and/or products provided by speakers, sponsors, exhibitors or vendors participating in the 2023 CCWC Women's Conference.