This year's lineup is so diverse and rich in valuable information.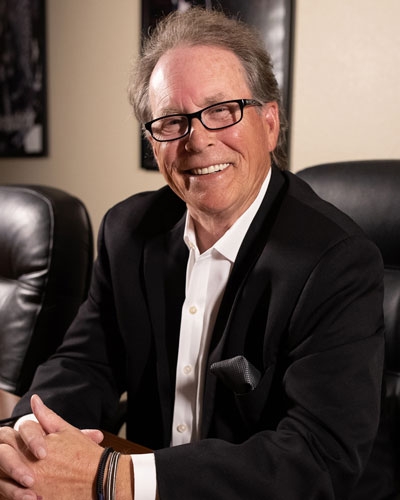 The Opioid Epidemic: What Women Need to Know
Time: 3:15pm
Session 3-01 (Room: TBD)
In Recovery since 2001, Flindt is the founder of Parents & Addicts In Need (2021 California Nonprofit Of the Year), specializing in rehabilitation services and family support. He opened New Perceptions North, a specialized subacute drug & alcohol treatment center. He continues to be a driving force in the fight against substance abuse. Flindt regularly speaks in the media, addressing the public with information about the drug epidemic. He is also the creator of the podcast Don't Hide The Scars.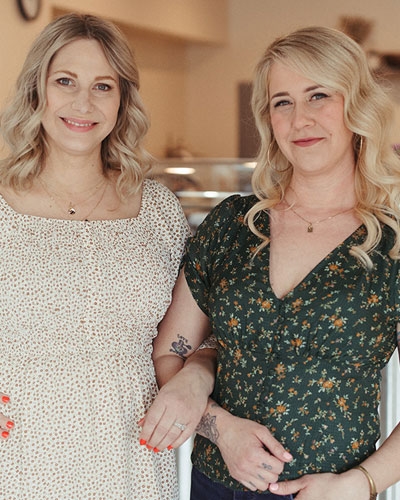 Everything Easy Entertaining and Grazing
Time: 10:15am
Session 1-01 (Room: TBD)
Allison Cassabon and Kellie Lopez started Fresno's first charcuterie and grazing company in 2018 and have since gained nation wide recognition in different publications as well as locally as leading women entrepreneurs. They have gained a large online presence and continue to shape and influence the world of grazing. They opened their first brick and mortar shop in the summer of 2021 in downtown Fresno and are continuing to expand their catering business as well as opening a wine bar.
Speaker
Allison Cassabon & Kellie Lopez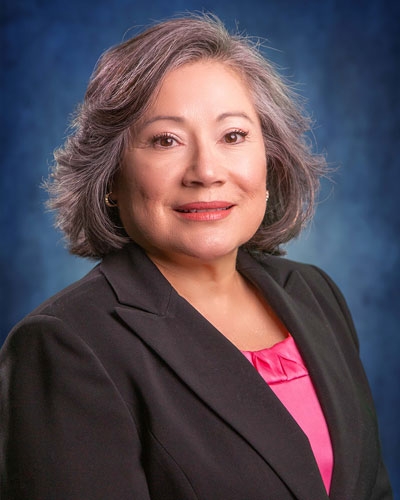 Youth Mental Health: Forward Together, Nurturing the Greatest Gift
Time: 10:15am
Session 1-07 (Room: TBD)
Lesby immigrated to the United States from Nicaragua after the civil war devastated the country and the family's political persecution. Leaving the war-torn country was one of many challenges Lesby and her family faced, as their arrival was met with neighbors yelling at them to leave. Lesby has been open about the adversity she faced, not only in learning to speak English in her new county where her peers were unaware to the war zone she had escaped in her country, but also silently suffering of anxiety, depression, and PTSD.
Coming to the United States as a teenager with layers of trauma, Lesby never imagined herself to be where she is now, "I feel like I have come full circle from seeing the struggles of children in Nicaragua to where I am now. I am truly humbled."
Lesby always knew she wanted to make a difference in the community. Everything she has accomplished and everything she hopes to accomplish is motivated by this goal. From staff meetings to community outreach, her purpose is to provide education about mental health. "There is a purpose for my life, and I am trying to fulfill that purpose."
Speaker
Lesby Mercedes Castro-Flores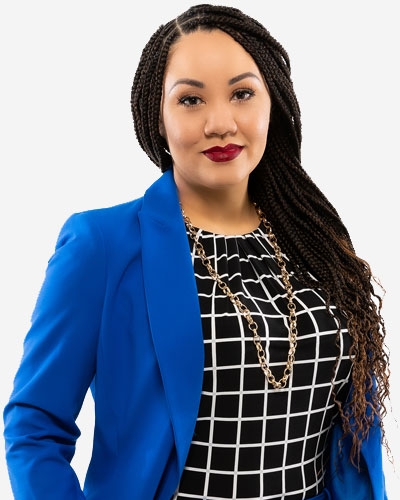 Compassionate Finance: Drop the Shame and Build Your Wealth
Time: 3:15pm
Session 3-02 (Room: TBD)
Charah Coleman, MBA, creates transformative spaces. She currently serves as the founding Coordinator of UC Merced's Financial Wellness Center.
She is an award-winning behavioral finance expert and Stanford certified Educator of Applied Compassion. Charah has been publicly recognized for her work in economic justice and financial empowerment within the Central Valley, having founded financial wellness centers at two public universities in California.
As a wellness warrior, Charah creates inclusive healing and restorative spaces of many modalities to counter systemic traumas. Ms. Coleman prides herself on creating spaces where people feel heard, liberated, and empowered.
Charah is also passionate about protecting the environment and its wildlife. She believes that we are on this earth to display compassion and better the communities around us.
Speaker
Charah Coleman, MBA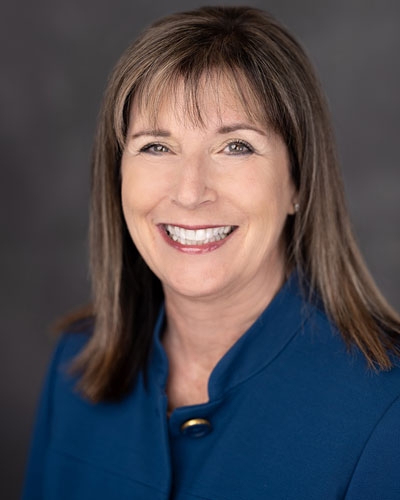 Caregiving 101
Time: 3:15pm
Session 3-03 (Room: TBD)
Michelle DiBuduo joined Valley Caregiver Resource Center (VCRC) as Executive Director in May of 2011. She has been involved with VCRC in many various capacities. In 2000 Michelle was introduced to VCRC through her mother's illness then she became a volunteer. From 2000-2011 she has been involved in caregiver education, outreach and fundraising. She was also a board member for two years prior to accepting her new position. Her background includes accounting for her families' companies for over 35 years. Michelle is a product of Clovis Unified Schools and California State University, Fresno.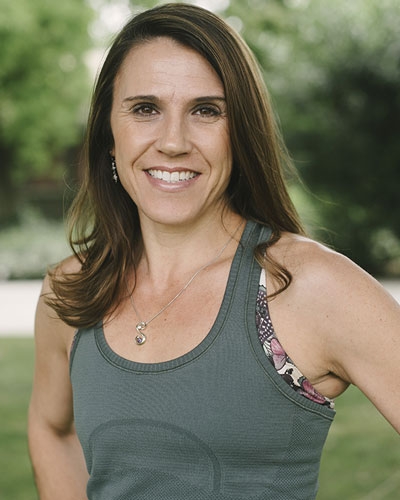 Bringing Yoga to Life
Time: 10:15am
Session 1-03 (Room: TBD)
Katie Flinn -E-RYT 500
Katie Flinn Is the proud mother of COIL Yoga. The past 20 years of her life have been dedicated to serving the people in her communities by offering the teachings of Yoga in a safe, nurturing and inspiring way. She is a certified E-RYT 500 Yoga teacher with experience in training, mentoring and guiding thousands of group classes in a wide variety of settings throughout the Central Valley and US. Locally over the past 20 years, she has spent time volunteering as a Yoga instructor at Juvenile Hall, bringing wellness programs to business across the Central Valley and taught Yoga to the Fresno Police Department for many years. She specializes in Restorative Yoga, Vinyasa Flow and kids Yoga. Yoga is also about the art of being in "relationship" with the self and others. This is a prominent theme that she teaches in all she offers. Katie strives to motivate her students to create more conscious, connected relationships in their lives. She lives in the foothills of Clovis CA with her husband Jason Gardner of 16 years and their two children.
With the pandemic creating so many new challenges for children including her own, Katie felt called to stretch herself beyond her regular scope of work and engage this special demographic in need of more tools to manage the stress and anxiety that was their new reality. She went through a certification program for Social Emotional Wellness training with an organization called Breathe for Change. In the summer of 2020, she created a program called C.A.L.M ® Kids that blends the skills of social emotional wellness, breathwork, mindfulness, yoga and other healing modalities for children K-12.
C.A.L. M is an acronym for "Centered, Attentive, Loving and Mindful." Since August of 2020 she has been offering these classes through various schools withing Sierra Unified School District in person and also online In the fall of 2021 she recently expanded her offerings to Orange Cove High School. Katie is passionate about being of service to others in need of support, healing and joy in their lives.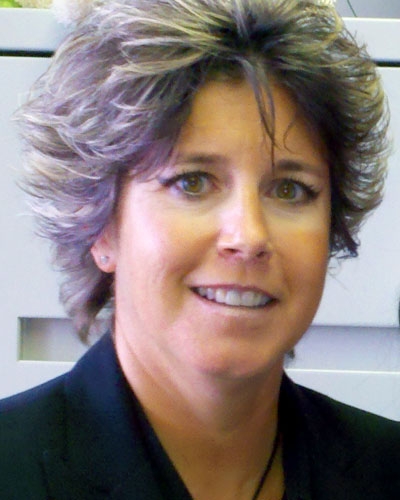 Youth Mental Health: Forward together, Nurturing the Greatest Gift (Panel)
Time: 10:15am
Session 1-07 (Room: TBD)
Trina Frazier is a native of the Central Valley and has 30 years of experience providing expertise in the areas of program development, pupil personnel services, behavioral health and special education. She is dedicated to maximizing organizational efficiency and empowering others to succeed. She currently serves as the Assistant Superintendent of Student Services at the office of the Fresno County Superintendent of Schools, where she oversees the Student Services Department, which includes the behavioral health All 4 Youth program, special education and Fresno County's Special Educational Local Plan Area (SELPA). Trina's passion was sparked when she started her career as a 5th grade classroom teacher where she experienced, firsthand, the intense behavioral health needs of children and youth in Fresno County. Since that time, she has focused her attention on developing programs and services that will integrate behavioral health services in the schools. The All 4 Youth partnership with the Fresno County Department of Behavioral Health has been the culmination of this vision.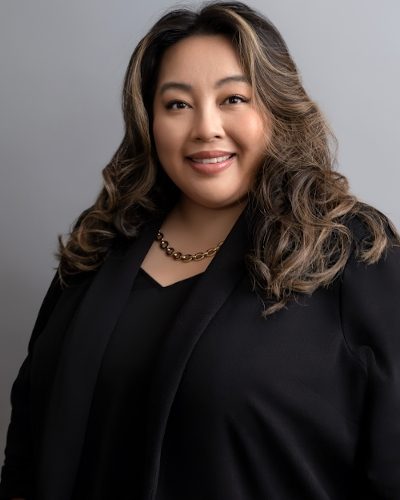 Tips and Tricks to Holiday Entertaining
Time: 3:15pm
Session 3-04 (Room: TBD)
Susan Vang-Xiong is owner of Circle of Events, a luxury wedding and event planning company offering design and production services in Fresno, California. Inspired by her beloved couples and clients, Susan and her team delights in ensuring each event is a culmination of first impressions together with thought and attention to the smallest of details. With a background in managing organizational community partnerships and years of experience in hospitality and multiple facets of events, Susan and her team are invaluable in ensuring seamlessly planned and executed events.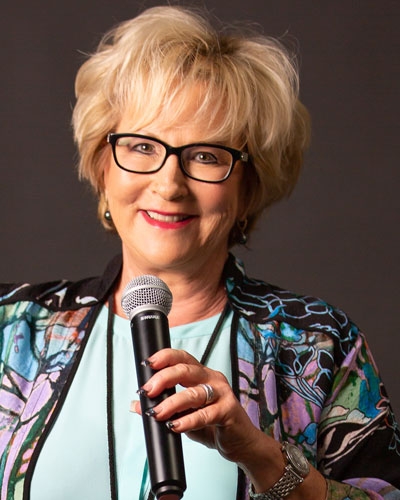 Rise Above Chaos: Redefine Your Life
Time: 10:15am
Session 1-04 (Room: TBD)
Her wellness books are: Staying Calm in the Midst of Chaos: How to Keep Positive in an Unsettled World, Treatable & Beatable: Healing Cancer without Surgery, Breaking the Cancer Code and CD Set Managing Chaos with Confidence.
She has personally navigated unexpected loss from a family spinal cord injury to her own diagnosis of stage 3 cancer. Her work with cancer patients and her own cancer recovery inspires people to make informed decisions about their health and the power of a dynamic mindset.
Through Keynote Speaking and Blue Print Intensive Coaching; she has worked with Global Executives, Business Owners and Medical Experts for over two decades helping them using chaos as a springboard for greater vision, as they re-align and redefine their lives.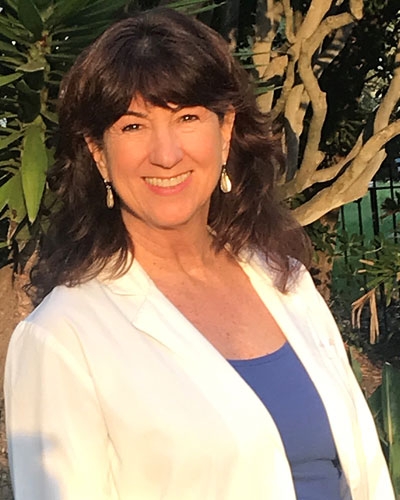 Great Sex in a Stressful World
Time: 3:15pm
Session 3-07 (Room: TBD)
Jane Hammond, PA-C received her Physician Assistant degree from the University of Southern California Keck School of Medicine. She has over 20 years of experience in internal and integrative medicine. A longtime member of the North American Menopause Society and the International Society for the Study of Women's Sexual Health, Jane lectures frequently on Menopause, Sex and Stress.
With extensive education and training in hormone and pellet therapy, she incorporates traditional and alternative therapies into her practice, treating the whole person to address each patient's individual hormonal, nutritional, physical and emotional well-being.
Over the years, Jane has noticed a common thread in the stories patients have shared about how physical changes directly affected their lives. Hormonal changes, vaginal dryness and pain, decreased libido and stress can frustrate and impact intimacy. She began looking for easily accessible solutions to enhance intimacy and remove the physical barriers to good sex.
Her extensive experience working with compounded medications, led Jane to design the Orovana product line to decrease pain, enhance relaxation, and promote the love, joy and closeness of pleasurable intimacy. Orovana products are geared toward maintaining and benefiting sexual health throughout the entire adult lifespan.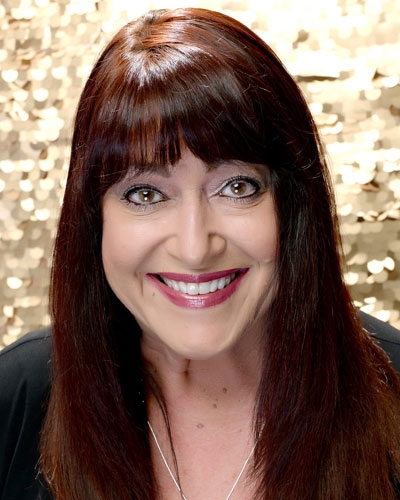 Navigating the Healthcare System
Time: 1:15pm
Session 2-01 (Room: TBD)
Susan Hatch (PHIAS - Professional Health Insurance of Advanced Studies) is an independent insurance broker who objectively represents ALL Medicare Supplement plan types in multiple states for 17 years. A Talk Radio Guest and speaker at the National Medicare Supplement Conference. Susan wrote "Your Medicare Supplement Corner - Ask Susan Hatch," which appeared for 10 years in The Fresno Bee every Monday. She wrote three cover stories for the California Broker Magazine. Considered a renowned researcher on California Medicare Supplemental laws and is an objective Medicare options analyst and advocate for seniors.
Awarded The Leading Producers Round Table highest honor of The Soaring Eagle Award by the National Association of Health Underwriters. A member of the International Network for the prevention of Elder Abuse, The National Committee to preserve Social Security & Medicare and the Congress of California Seniors. Susan was awarded the #1 Medicare Supplement Agent in California.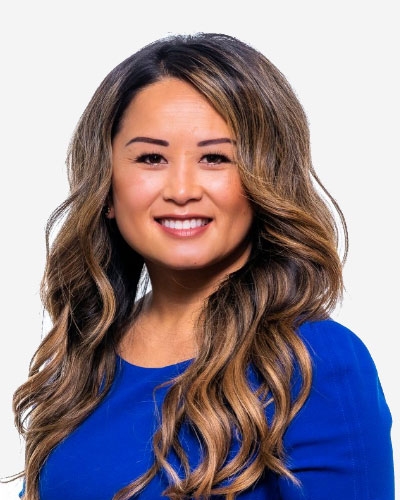 Resilience and Women's Health
Time: 10:15am
Session 1-02 (Room: TBD)
Bonnie Her, MD is a board-certified Family Medicine physician. She graduated from Drexel University College of Medicine in Philadelphia, PA and completed her internship and residency at the UC Davis/Mercy Medical Center Family Medicine Residency Program in Merced, CA where she served as Co-Chief of her class. Before entering medical school, she graduated from California State University, Fresno and is also a Herbert Hoover High Alumni.
Dr. Her serves on many local non-profit Boards and actively mentors' new physicians in the community. She enjoys women's health and prevention but also enjoys treating each family member individually while taking into consideration the family dynamics. She's very interested in telemedicine and mobile applications as a tool to improve quality of care, patient access and engagement. Dr. Her advocates for prevention and overall well-being. She focuses on the emotional, mental and physical aspects of one's life by being there to motivate and encourage her patients through good times and bad.
Dr. Her enjoys spending time with her husband, four kids and extended family and friends. She enjoys long runs with her dog and quiet time to read.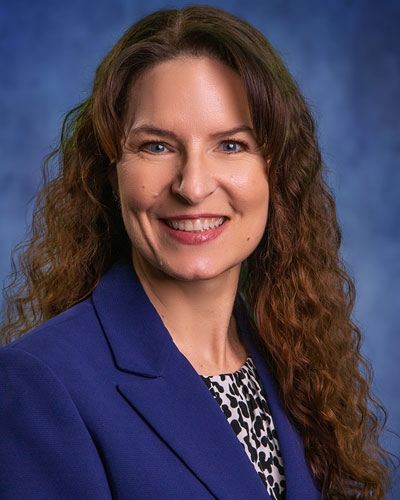 Youth Mental Health: Forward together, Nurturing the Greatest Gift
Time: 10:15 am
Session 1-07 (Room: TBD)
Are Free Refills a Thing? - How to Replenish your Mental Health
Time: 3:15 pm
Session 3-05 (Room: TBD)
Susan Holt is a Licensed Marriage and Family Therapist and lifelong resident of Fresno County. She currently serves as the Fresno County Director of Behavioral Health and Public Guardian. In this role Susan leverages her diverse professional experiences to lead, strengthen, and advance the public behavioral health system in her community. With over 25 years in the behavioral health field, her clinical experience includes providing treatment in residential programs, schools, outpatient clinics, mobile crisis response, and inpatient psychiatric care settings.
As her career progressed, Susan was inspired by the people whom she served to shift her focus toward system of care development and improvements, particularly for the most vulnerable populations; this ultimately led her into management of behavioral health. Her passion in behavioral health leadership is to cultivate strengths within teams and across sectors to create and enhance environments that promote well-being, resilience, and recovery.
Susan is a graduate of California State University, Fresno, where she received her Bachelor of Science degree in Health Science and her Master of Science degree in Counseling. She returned to the Fresno State campus nearly a decade ago as an adjunct faculty member teaching nighttime courses in Counseling.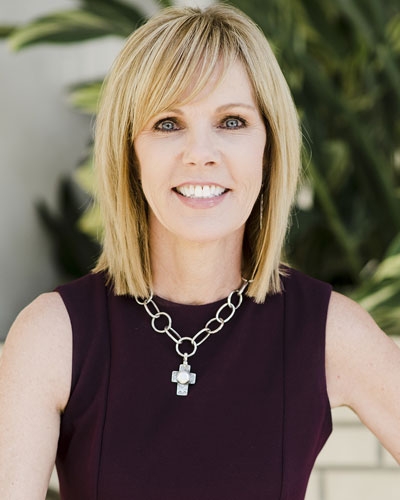 Love, Loss & Creating Purpose Through Pain
Time: 1:30pm
Session 2-02 (Room: TBD)
Jody Hudson is the author of "My Promise to Alex" which she wrote after the death of her 22 year old daughter to Lyme disease. Jody shares her own personal loss and heartache story to encourage others to move beyond grief and find purpose through pain. When we open our heart to pain we open our heart to joy.
Jody is also the Grants and Philanthropy Director for California CASA (Court Appointed Special Advocates) and CEO/Founder of the Alex Hudson Lyme Foundation. Before joining California CASA in 2021, Jody served as Vice President of Development and Communications for Girl Scouts of Central California South. Jody built a nationwide preventive curriculum with Girl Scouts of Central California South to educate on the severity of tick-borne illnesses. She currently works with Girl Scouts throughout the country mentoring them as they become Lyme ambassadors in their community.
Jody has over 15 years of nonprofit leadership experience and is a successful fundraising professional. She was honored with the Marajree Mason Center Top Ten Professional Women Award in 2018 for her work with Catholic Charities and the Alex Hudson Lyme Foundation. In 2020, she was named KSEE 24's Remarkable Woman of the Year.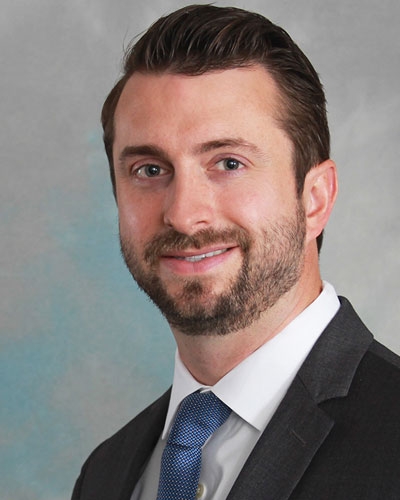 If You're Suffering from Joint Pain, You're Not Alone
Time: 1:30pm
Session 2-03 (Room: TBD)
Dr. Knedel specializes in both surgical and non-surgical treatment of hip and knee pain, including minimally invasive total hip and knee replacements and injections. He was among the first orthopaedic surgeons in the area to perform Mako SmartRobotics™ assisted surgery as an innovative option for patients seeking total or partial knee replacement.
Dr. Knedel joined the Saint Agnes Care Orthopaedic Institute after practicing at Sierra Pacific Orthopedics. In 2011, he spent a year in Chicago in an intensive adult joint reconstruction surgery fellowship program at the prestigious Rush Medical Center.
He earned his medical degree from Keck School of Medicine at the University of Southern California, then a general surgery internship at University of California, Los Angeles, followed by orthopedic surgery residency at University of California, San Francisco-Fresno.
Dr. Knedel says he chose to focus on orthopaedics because of the ability to improve people's quality of life. "There are very few areas of medicine that allow you to provide such a dramatic improvement in quality of life," he says. "Playing a part in a patient's pain relief and improvement is the most rewarding aspect of my job and motivates me every day."
During his free time, Dr. Knedel enjoys swimming, golf and spending time with family.
He is currently a member of the American Academy of Orthopaedic Surgeons, the American Association of Hip and Knee Surgeons and the Northern California Orthopaedic Society.
Speaker
Matthew Knedel, MD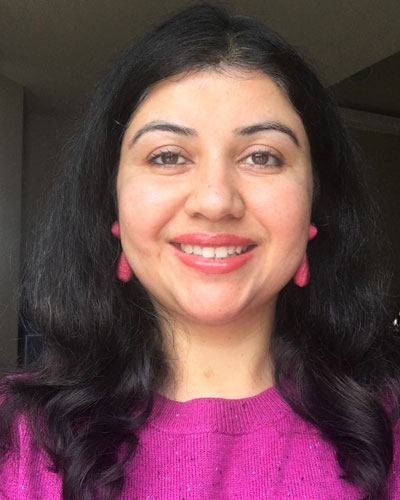 The Secrets of the Orange Spice: Turmeric for Women's Health
Time: 3:15pm
Session 3-06 (Room: TBD)
Dr. Manisha Mittal is a recognized leader in the field of Holistic Medicine. She is a board-certified internist and rheumatologist and has Master's in Ayurveda and Integrative Medicine. She is the founder of Moksha Holistic Center in Fresno where she combines the best of eastern and western medicine to heal her patients. She created Golden Ice Spice Turmeric Ice-cream in Central Valley California and believes food is medicine. You are sure to see her on KSEE24 channel where she is a frequent guest and shares knowledge about health and wellness. In addition, she has been featured in numerous podcasts where she shares a prevention-oriented approach by balancing Mind, Body & Soul. Dr. Mittal serves as a chair for clinical preceptorship at California Health Sciences University and member to the Dean's advisory council to promote medical education.
Speaker
Manisha Mittal, MD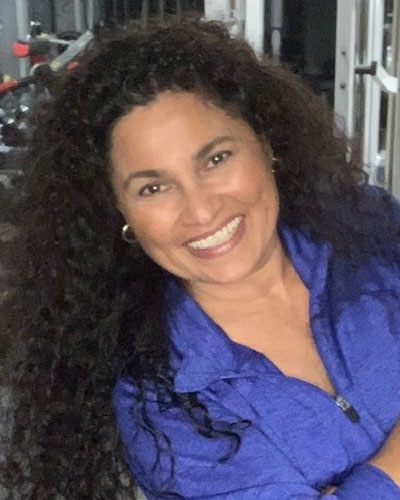 Survive and Thrive with Fitness
Time: 1:30pm
Session 2-04 (Room: K)
Rhonda Murphy is a top personal trainer for the Central Valley, motivational speaker, and worksite wellness coach who specializes in health and fitness programs for the active aging. She motivates and gives inspiration to everyone that wants to gain a higher level of health and fitness. She has been the owner of RhoFit gym since 1996. Rhonda has and will continue to be a Fitness Expert for the number 1 morning show in the Central Valley ABC 30 KFSN " Workout Wednesday".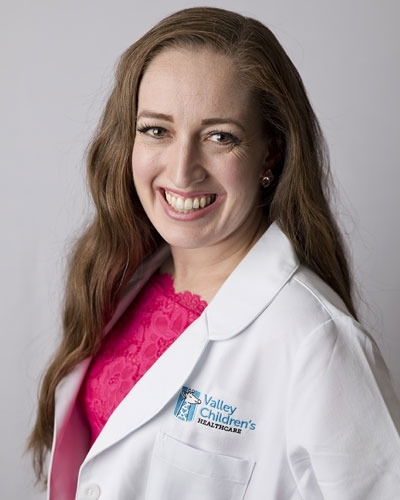 Adding Sparkle to Self-Care: Boosting Personal Wellness
Time: 1:30 pm
Session 2-05 (Room: C)
Board certified by the American Board of Pediatrics, Dr. Hailey Nelson joined Valley Children's as a complex care pediatrician at the Charlie Mitchell Children's Center in 2016. Dr. Nelson enjoys working with children of all ages and abilities and is especially passionate about providing the best possible care to medically fragile children and their families. She is also a licensed breastfeeding consultant, certified by the International Board of Lactation Consultants to support nursing mothers and their babies.
Dr. Nelson is driven by her dedication to education and mentorship. She is a core faculty member of Valley Children's Pediatric Residency Program, Affiliated with Stanford University School of Medicine, and also serves as director of the Program's continuity clinic.
In addition to her in-clinic and faculty duties, Dr. Nelson sits on several Valley Children's committees and working groups, including the Corporate Compliance Committee, Clinical Competency Committee and Graduate Medical Education Committee. In her role as co-chair of Valley Children's Clinical Learning Environment and Wellness Committee, Dr. Nelson champions resident wellness. She focuses not only on professional development resources for residents, but also incorporates social activities to support resident wellness, including "puppies in the park" meet-up events, to help residents find a healthy work-life balance and maintain their joy in medicine.
Prior to receiving her medical degree from the University of Washington School of Medicine, Dr. Nelson completed a post-baccalaureate fellowship at the National Human Genome Research Institute, part of the National Institutes of Health. She completed a pediatric residency at Children's Hospital of the King's Daughters – Eastern Virginia Medical School in Norfolk, Virginia. During residency, she served as chief resident for a full program of 66 residents and earned a certificate of public health.
Her contributions to pediatric healthcare research have been published in peer-reviewed publications including Molecular Genetics and Metabolism, the Clinical Journal of the American Society of Nephrology and the Journal of Pediatric Gastroenterology and Nutrition.
As an active member of the American Academy of Pediatrics California Chapter 1, Dr. Nelson regularly presents locally and statewide on important topics for physicians, including self-care and physician wellness. She has also served on a number of the Academy's committees on topics including genetics, fetal alcohol syndrome and COVID-19. As faculty for the AAP's Infection Prevention Control: Risk Recognition and Communication ECHO (Extension for Community Health Care Outcomes) program as part of the AAP and CDC's Project Firstline collaborative, Dr. Nelson mentors other physicians on essential infection prevention topics. Her lectures on triage decisions and care for complex patients with COVID-19 provided guidance to her fellow pediatricians on how to safely care for medically fragile patients during the pandemic.
In addition to physician education, Dr. Nelson is committed to giving back to her community through volunteerism and outreach. Whether it is providing parenting support for teenage mothers as a Fresno
Speaker
Hailey Nelson, MD,  FAAP, IBCLC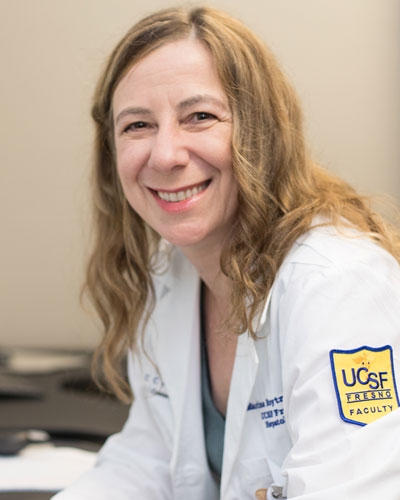 Let's Taco'bout It: Fatty Liver Disease in Women
Time: 1:30pm
Session 2-06 (Room: TBD)
Dr. Marina Roytman's interest in hepatology started during her residency at Mount Sinai hospital in New York where she was exposed to a wide variety of liver related diseases and liver transplantation. Upon returning to Hawaii, she was fortunate to train under Dr. Naoky Tsai, a nationally and internationally renowned hepatologist. Under his guidance, she became proficient in hepatology again experience in clinical research the Medical Education.
Dr. Roytman has been a UCSF Clinical Professor and Liver Program Director at UCSF Fresno since 2017 where she teaches hepatology to Gastroenterology fellows, Internal Medicine residents, medical students and advanced practice providers. Her academic interests include non-alcoholic fatty liver disease, drug-induced liver injury, viral hepatitis and alcohol-related liver disease as documented by her publications and her role as principal investigator in multiple clinical trials. As an example, her research in drug-induced liver injury led to the identification of the causative dietary supplement (OxyELITE Pro) and an outbreak of severe hepatic toxicity in 2013 and ultimately to the beginning of an improved oversight process in the dietary supplement industry. More recently, Dr. Roytman has been involved in research in alcohol-related liver disease given the dramatic rise of it during COVID-19 pandemic. She continues to be actively participate in nonalcoholic fatty liver disease research given that epidemic proportions portions of this condition is in the United States.
Speaker
Dr. Marina Roytman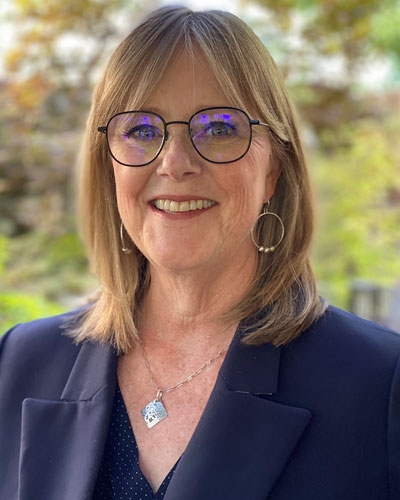 Youth Mental Health: Forward Together, Nurturing the Greatest Gift (PANEL)
Time: 10:15am
Session 1-07 (Room: TBD)
For 11 years, Trish Small has had the privilege of leading the Pupil Personnel Services (PPS) department for Fresno County Superintendent of Schools as a Senior Director, where she oversees the provision of school psychologist services, All 4 Youth Trauma & Resilience Trainings and other tiered systems of social-emotional support and trainings. In addition, she serves as the Chair of the Fresno County Suicide Prevention Collaborative Schools Workgroup. In her early career, she served as a school psychologist and special education director in a rural district and she is one of the founding members of the All 4 Youth Behavioral Health partnership.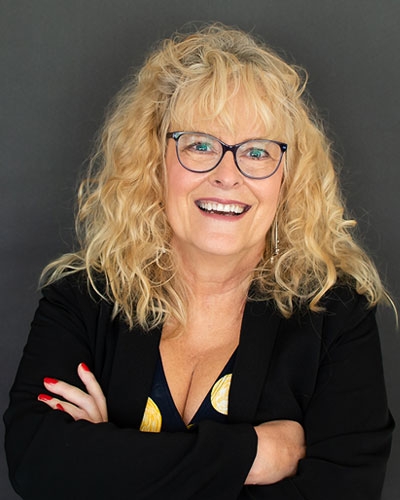 Resilience Skills for Life
Time: 1:30pm
Session 2-07 (Room: TBD)
This is Jean's fifth time with CCWC, one of her favorite conferences ever. Jean is an engaging, fun and enthusiastic speaker, whose universal appeal makes her message timely and timeless. Attendees say, "Jean is delightful, interesting and funny as a presenter. She knows just how to deliver those hard-hitting bits of advice."
Jean she was raised in Africa and Asia, and learned at a young age about resilience, gratitude and grit. Jean received her Master's Degree in Wellness/Mind/Body health with the understanding the integration, balance and harmony of an individual's mental and physical, results in a positive state of well-being. She has been speaking and working nationally for the last 20 years.
She continues to travel the world on her time off, following her passion of animal conservation. Jean loves all animals, laughing till she cries, naps, profanity and would possibly sell her soul for a massage.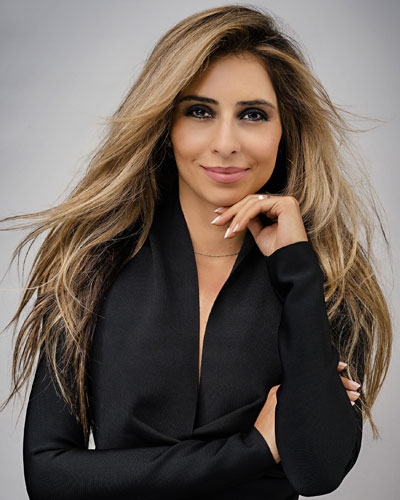 Thank You for Shopping
Time: 10:15am
Session 1-06 (Room: TBD)
Known locally as Fresno's premier fashion guru, Alma Wolverton is the owner and fashion stylist at Pum Bum Society – a one-of-a-kind contemporary women's clothing boutique carrying the latest styles and exclusive brands, located in the heart of the River Park Shopping Center.
Alma's interest in fashion began during her early years in Fresno, California when she was both a full-time student attending Fresno State and an instructor at a modeling and talent agency called Barbizon. It was through her modeling gigs across California and teaching younger women how to take the perfect stride that helped her learn more about the fashion industry in general. After graduating from California State University, Fresno with a degree in social work education, Alma started working at a non-profit organization. After a few years, she transitioned to the world of finance, only to make a full circle back to her true passion: the world of fashion. For nearly a decade, Alma has successfully grown Pum Bum Society into a premier boutique in the Fresno region (and beyond) while also offering her unique personal styling services to clients across the Central San Joaquin Valley. In 2019, she was nominated as a woman of influence by CVLUX magazine- and placed on the cover to share her story of becoming an entrepreneur- from a young age. Although Alma wears many hats, the ones she is most proud include wife, and mother of her two boys: Roman and William Wolverton.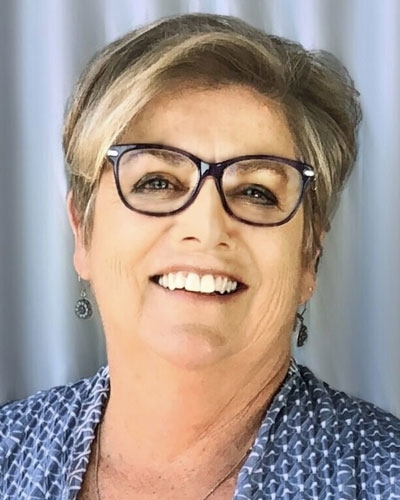 Grace is in the Space: Mantras To Help you Communicate with Clarity
Time: 10:15am
Session 1-06 (Room: TBD)
I'm Beth Wonson, CEO and Founder of Navigating Challenging Dialogue®. As a communication expert, I have coached hundreds of C-suite professionals in Fortune 500s and the non-profit sector to have meaningful, drama-free conversations.
For much of my adult life, I thought I was a direct and clear communicator. What I didn't realize was how much I was letting my emotions lead my reactions and my communication.
I wasn't as clear as I'd hoped.
In fact, it often caused upset and hurt feelings that took time to repair. This held me back from promotions and caused my team to spend a lot of time trying to work around my emotions.
I finally got fed up with all the time wasted clearing up miscommunication.
There had to be a better way!
That's when I began my journey to learn how and why humans struggle with communication. Through research and practice, I created the Navigating Challenging Dialogue® Process.
Following my 4-step framework not only made me a better communicator, it improved all of my relationships.
I started teaching the process to my coaching clients, and later to teams and organizations. They saw the same success, improving communication and relationships both at home and work.
NCD is a framework for developing self-awareness and emotional self-regulation, and leading with empathy and curiosity. With those tools, you can create a workplace culture that fosters high performance teams with greater employee engagement, satisfaction, and retention.
I'm a communication expert who helps clients learn to end miscommunication mishaps, chaos, and costly conflicts. In turn, they create a culture that fosters greater employee satisfaction, retention, and performance.
By following my proprietary NCD Process, leaders communicate directly and effectively while strengthening their company's fundamentals.
The mission of Beth Wonson & Company is to bring Navigating Challenging Dialogue to everyone who wants to have meaningful, drama-free dialogue. We provide leadership coaching, consulting, and training rooted in the NCD Process so our clients are able to stop wasting valuable resources through miscommunication, unhealthy conflict, and unnecessary drama.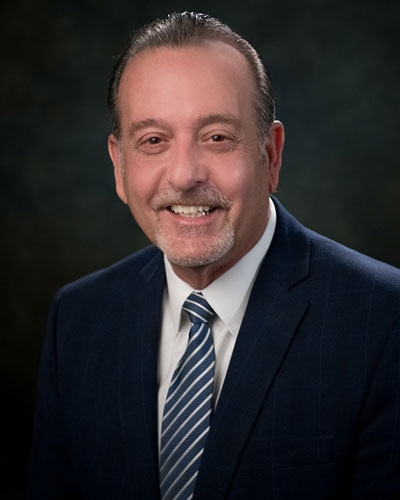 Youth Mental Health: Forward Together, Nurturing the Greatest Gift (Panel)
Time: 10:15am
Session 1-07 (Room: TBD)
Biography: Fresno County Superintendent of Schools Jim Yovino
Jim Yovino was born in Fresno and raised in the southwest part of the city. After completing his undergraduate classes at Fresno City College, he graduated from Fresno State in 1989 with his Bachelor of Arts degree in Physical Education and a teaching credential. He later graduated from Fresno Pacific University with a Master of Arts in Education. Jim's passion for teaching was immediately obvious and it soon became evident that a career in education was not merely a "job," but his calling.
Jim has held positions in education from classroom teacher and coach to principal in Fresno, Dinuba, Central and Clovis unified school districts. Prior to his appointment as the 21st Superintendent of Schools for Fresno County on July 1, 2013, Jim served as Deputy Superintendent. He was elected as the Fresno County Superintendent of Schools in 2014 and in 2018 for his current term. Jim is a champion for all children by advocating for career technical education and the arts, as well as addressing issues of poverty, intervention, civility, homelessness and the importance of early education.
As Superintendent, Jim launched the Servant Leadership program and district mentoring for at-risk youth, which empowers students to become positive agents of change for their communities. He opened the Kids Café 2019 in downtown Fresno, which is a full-service café that provides social and vocational skills training to Fresno County Superintendent of Schools adult special education students. Also located in downtown Fresno, Jim opened the Lighthouse for Children child development center in partnership with First 5 Fresno County.
He is a champion for the FCSS All 4 Youth program in partnership with the Fresno County Department of Behavioral Health. All 4 Youth provides behavioral health services at school, in the community or in the home for children and youth ages 0-22 who are experiencing emotional health difficulties.
Jim is also committed to career technical education. His annual Career Tech Night brings in more than 3,000 students and families to the Fresno Convention Center to explore career opportunities in the trades. In August 2018, FCSS opened the first county-wide career technical education free, public charter high school, CTEC.
Jim developed Education Matters, which showcases great stories in education. These segments, sponsored by Fresno State, EECU and Chevron, broadcast every Monday night at 6:30 p.m. on KSEE 24.
One of the accomplishments over the past two years that Jim is most proud of is leading the COVID-19 education response in partnership with the 32 school districts of Fresno County, 28 public charter schools and 13 faith-based private schools. Each week through Zoom, representatives from the Fresno County Department of Public Health join the collaborative meeting to provide the most up-do-date guidance for schools. Along with the weekly superintendent meetings, managers from additional FCSS departments hold specific Zoom meetings on their respective topics of expertise for school districts to join, including human resources, finance and educational leadership. To educate the public on best safety protocols and the importance of vaccination, FCSS created the "Unified in Education" media campaign for television, radio and social media, including :30 second public service announcements.
Along with his commitment to education, in 2011 Jim and his wife, Jennifer, founded a nonprofit Fresno County pet food pantry called Halo Cafe. Jim has two children who are both Fresno State graduates. Daughter, Noelle, is an elementary school teacher in Kerman Unified and her husband, Scott, is a Crime Scene Investigator with the Fresno Police Department. They have three children -- Merrell, Clint and Jean. Son, Vincent, is employed as a Chemist at Earth Science Laboratories and his wife, Kc, is a Pediatric Pharmacist at Valley Children's Hospital. They have one child Diana Adeline.
We are accepting applications to be a Breakout Speaker for our 2023 event, if you would like to apply to speak at the 2023 conference, please apply here.
Neither CCWC, its board, officers nor agents makes any warranty, express or implied, including warranties of merchantability and fitness for a particular purpose, or assumes any legal liability for the accuracy, completeness, or usefulness of any information, product and/or services provided by the speakers, sponsors, exhibitors or vendors participating in the 2022 CCWC Women's Conference. Furthermore, CCWC, its board, officers and agents encourage all attendees to complete their own independent investigation, analysis and due diligence in purchasing, utilizing and securing the information, services and/or products provided by speakers, sponsors, exhibitors or vendors participating in the 2022 CCWC Women's Conference.