This year's lineup is so diverse and rich in valuable information.
CCWC 2019 Speakers (Look for our 2022 speakers in May 2022!)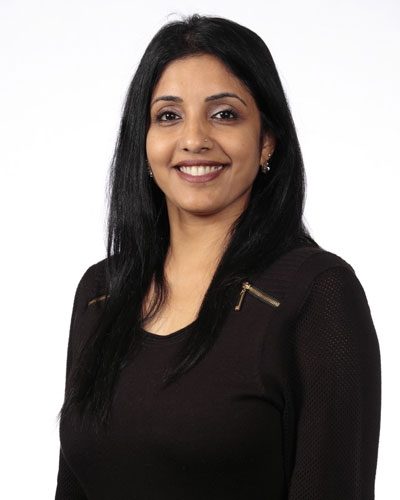 Diabetes & You: A Primer on Diabetes with a Focus on Prevention
Time: 10:15am
Session 1-06 (Room: D)
Varsha Babu, M.D. is board certified in Endocrinology and Internal Medicine. She completed an Internal Medicine residency at Yale University's Bridgeport Hospital Program and subsequently finished her fellowship in Endocrinology at Cedars-Sinai Medical Center/ UCLA program.
Dr. Babu's areas of expertise include Endocrinology with special interest in thyroid cancer, pituitary and adrenal disorders, PCOS and women's health, and insulin pump management. She is currently faculty of University of California, San Francisco at UCSF Fresno. Dr. Babu was previously Clinical Assistant Professor of Medicine at University of North Dakota, and faculty at Sanford Medical Center in Fargo, ND.
Speaker
Varsha Babu, M.D.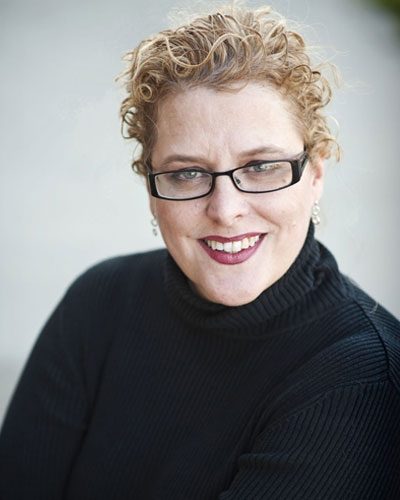 Rediscovering My Single Self
Time: 3:15pm
Session 3-06 (Room: M)
Growing up in nearby Visalia, Suzanne moved to the "big city" of Fresno the day she received her high school diploma to work full-time and attend college at night. It wasn't quite the urban experience she craved. With boyfriend in-tow, she relocated to San Francisco to attend art school—or more accurately, a number of art schools—and continue to foster her creative career.
Suzanne's 25-plus years of experience includes three start-ups, a stint as an Interactive Producer at Bank of America working on their award-winning website, and Art Director for Bank of America impacting the bank's brand across the country and internationally.
Before boomeranging back to the Central Valley and starting Bertz-Rosa Strategy & Creative in late 2002, Suzanne worked as the Interactive Director & Creative Director for Young & Rubicam, Austin.
Since returning, Suzanne has focused her time and experience on projects that make a positive difference for business and in the community.
While Suzanne is known to lecture on design and branding, her talk, "Rediscovering My Single Self" is a personal tale. She opens up about the toughest year of her life so far and shares the lessons learned on the pathway to healing her broken heart. She is honored to be debuting this lecture at the 2019 Central California Women's Conference.
Speaker
Suzanne Bertz-Rosa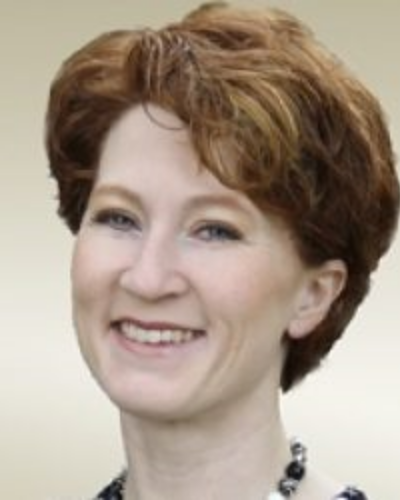 Women's Health & Well-Being: Finding Balance in Today's World
Time: 3:15pm
Session 3-01 (Room: A)
The year before I was born, there was a popular song by Looking Glass called "Brandy". My mother had preferred the name Sandy, but Sandy Box wouldn't do so Brandy it was. I grew up the youngest of four children in the then-small town of Citrus Heights near Sacramento. At sixteen, I entered the University of California at Berkeley. I started out taking engineering courses, but signed up for anatomy for fun. It took a great career counselor to help me notice what I considered "fun" could lead to a career in medicine. I took the first step and majored in molecular and cellular biology. I then decided to go into medicine, because I desired interaction with people and not just the science I learned in the laboratory.
I graduated with honors from Berkeley and went to medical school at the University of Southern California. I soon met a physician by the name of Alexandra Levine; a world recognized hematologist and specialist in HIV lymphoma. She encouraged me to proceed with a career in hematology/oncology and to return to USC for fellowship training.
I have been a Kaiser Permanente patient since I was around age five, and spent a week at Kaiser Permanente's Sacramento Medical Center when I was ten for a fever of unknown origin. During my residency at UC Davis, I worked in Kaiser Permanente's hospitals in Sacramento and South Sacramento. I even got the opportunity to work alongside of the physician who had cared for me when I was young. I found the mentorship new doctors received comforting, the camaraderie commendable, and the medicine practiced outstanding. When I finished my fellowship at USC in hematology and oncology, I looked only for a position within Kaiser Permanente. At Kaiser Permanente Fresno I felt at home with both the staff and the city.
My practice is based on two-way communication. I believe the patient knows when something is wrong and I listen to that closely. I am much like a guidance counselor who will make treatment recommendations based on the clinical trial data, but encourage patients to tell me where their views differ from mine. Sometimes I will need to be the coordinator between the surgeons and the radiation doctors, but my goal is to ensure a plan will be made among all the doctors involved in my patients' care together with the patients. I treat all my patients as though they were my family, because I remember what it feels like to be a patient. Having cancer or a hematological disorder can be scary, so it's important for my patients to know that I will be right by their side.
Speaker
Brandy Box-Noriega, M.D.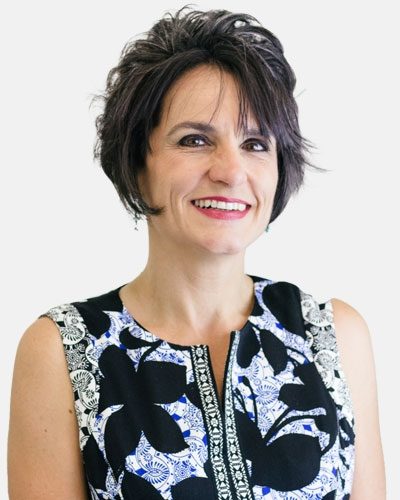 Love, Loss & Networking: How to Survive Anything
Time: 1:30pm
Session 2-01 (Room: M)
Beth Bridges is the author of "Networking on Purpose: A Five-Part Networking Success Plan to Build a Powerful and Profitable Business Network" which she wrote after attending over 2,500 networking events in 10 years. Networking has landed her a dream job in 18 hours, launched her digital marketing agency without advertising and given her happiness back after a terrible loss. She speaks to groups across North America to show them how to leverage their own unique personal psychology and existing skills for networking success. Find out more and get a free Networking on Purpose mini-course at www.TheNetworkingMotivator.com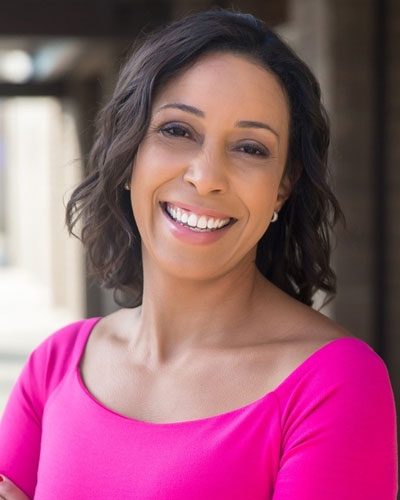 Women in the Central Valley: A Snapshot of Now and A Look Toward the Future (PANEL)
Time: 3:15pm
Session 3-05 (Room: C)
Lindsay Callahan is the President and CEO of United Way Fresno and Madera Counties. Lindsay has led the organization since February 2016, spearheading efforts to help working families thrive. The work focuses on the intersecting and comprehensive supports and services in the areas of financial stability, education, and health.
Lindsay was raised in the Fresno area and attended Clovis schools before receiving her Bachelor's Degree in Political Science from UC Davis and her Master's Degree of Public Policy and Administration from Sacramento State. Her time in the Sacramento included a stint in the California State Assembly, including serving as a prestigious Jesse Marvin Unruh Fellow. Lindsay also spent several years at the Foundation Consortium for California's Children and Youth, managing a state level public-private partnership between the foundations and the California Department of Education.
After returning to Fresno in 2004, she started a successful local intermediary organization called the Central Valley Afterschool Foundation that continues to thrive today. Most recently, Lindsay was a consultant for the Fresno County Office of Education in the Visual and Performing Arts Department.
A passionate advocate for children, youth, and families, Lindsay commits her spare time to promoting the Fresno community. She is a past president of the Junior League of Fresno and also sits on the board of directors for several local organizations. She was recently awarded the Adult Volunteer of the Year award from HandsOn Central California and was named one of Fresno's 40 under 40.
Lindsay's three children Patrick (14), Keith (12) and Lauren (8) are the joy of her life and she works tirelessly to embarrass them with her singing and dancing skills and silly jokes.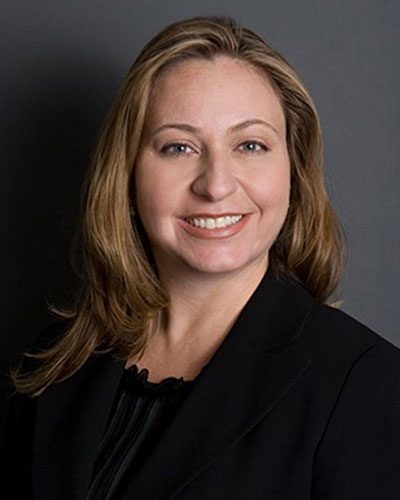 Women & Heart Disease
Time: 10:15pm
Session 1-01 (Room: A)
Teresa Daniele, M.D., specializes in cardiac consultation, nuclear cardiology and cardiac PET/CT. She is board certified in Cardiology, Nuclear Cardiology and Echocardiography and maintains a special interest in women's heart disease.
As a part of the UCSF Fresno Medical Education Program, Dr. Daniele has started The Center for Women's Cardiovascular Health Program for area patients. Dr. Daniele is an Associate Clinical Professor, Chief of Cardiology for UCSF Fresno and the Program Director for the Adult Cardiovascular Fellowship Program.
Dr. Daniele received her medical degree from Ross University School of Medicine and completed her internal medicine residency at Brown University. She completed a Fellowship in Nuclear Cardiology at Columbia University/New York Presbyterian Medical Center and a Fellowship in Cardiovascular Disease at Yale University/Danbury Hospital. She is President of the American Heart Association Board of Directors and on the Board of Directors for the American College of Cardiology California Chapter.
Speaker
Teresa Daniele, M.D.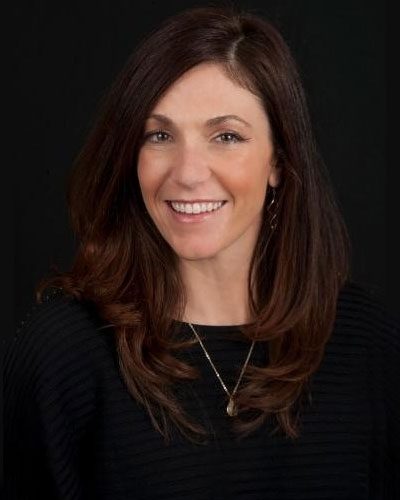 Financial Freedom Now!
Time: 10:15am
Session 1-02 (Room: B)
After leaving the world of collegiate athletics as a NCAA Division 1 softball pitcher for the University of Michigan, Kate Eiland began her career as an investment banker in Chicago with Prudential Capital Group. Kate moved home to the Central Valley in 2003 and since then, Kate has enjoyed a career on the retail side of finance working with families, individuals and business owners to navigate the convoluted world of investments and plan for a comfortable retirement. Series 7, 66, 9 and 10 registered, Kate is also a CERTIFIED FINANCIAL PLANNER ™, a Chartered Retirement Planning Counselor (CRPC ®) and an Accredited Domestic Partner Advisor (ADPA ®), in addition to holding insurance and long term care licensing (CA Insurance Lic # 0E63079).
She is actively involved in her community, working as an Advisory Board member for the Fresno Grizzlies baseball team. You can listen to Kate on the radio as a regular financial contributor on The Chris Daniel show. In 2017 and 2018, Kate was named one of America's Top Next Generation Wealth Advisors* by Forbes and a Top Woman Wealth Adviser by Working Mother*. Kate is married with two adorable and fearless daughters, is an avid fitness buff and loves football!
*Ranking algorithm based on industry experience, interviews, compliance records, assets under management, revenue and other criteria by SHOOK Research, LLC, which does not receive compensation from the advisors or their firms in exchange for placement on a ranking. Investment performance is not a criterion.
Disclosures: CAR-0319-04855; Wells Fargo Advisors is a trade name used by Wells Fargo Clearing Services, LLC, member SIPC; Insurance products offered through affiliates.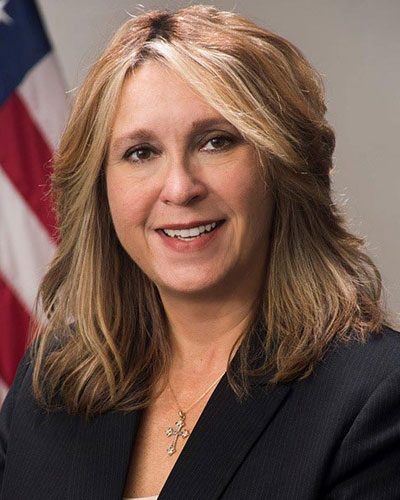 Women in the Central Valley: A Snapshot of Now and A Look Toward the Future (PANEL)
Time: 3:15pm
Session 3-05 (Room: C)
Dr. Carole Goldsmith has been recognized on state and national levels as an expert on workforce development, contextualized learning, and career technical education. She has spent over 20 years in a variety of educational leadership roles, most recently as President of Fresno City College.
Before taking the helm at Fresno City College on August 1, 2016, Dr. Goldsmith served as President of West Hills College Coalinga for nearly four years. Prior to that, she held multiple positions at West Hills including Vice Chancellor of Educational Services and Workforce Development and Director of Strategic Planning. She also worked at Fresno Unified School District from 1998 to 2002 and as Vice Principal III, and helped to open the César E. Chávez Adult Education Center.
Dr. Goldsmith has extensive expertise in building collaboration among faculty and industry, workforce investment boards and postsecondary educational agencies in order to identify and provide opportunities for students to gain the necessary skills and knowledge for future employment in high demand fields. Dr. Goldsmith is a talented grant writer and educator. She has been called an evangelist for education whose efforts has led to a better life for thousands of students and families in the San Joaquin Valley.
Dr. Goldsmith has served on a number of other boards including United Way, California Community College Administrators of Occupational Education and San Joaquin Clean Energy Organization and the California Partnership for the San Joaquin Valley. Most recently, she is serving on the Board of Governors Task Force on Workforce, Job Creation and a Strong Economy. The California Community Colleges Board of Governors commissioned the Task Force with a goal to increase individual and regional economic competitiveness by providing California's workforce with relevant skills and quality credentials that match employer needs and fuel a strong economy.
Dr. Goldsmith's leadership has been acknowledged by many different organizations. In 2018, she was recipient of a Top 10 Professional Women and Leading Business Award by the Marjaree Mason Center. She was also recently named Woman of the Year by the City of Fresno. In 2017, she received a Distinguished Alumni Award from National University School of Education and the Outstanding Alumna Award by the California State University, Fresno Graduate Studies Division in 2013. Dr. Goldsmith received the Mariann Loniello Lifetime Achievement Award from the Association of Community and Continuing Education.
She earned her Doctorate of Education from the Joint Doctorate program offered by California State University, Fresno and University of California, Davis. Dr. Goldsmith is the first in her family to graduate from a university. She has two adult children, Chad and Chelsea Dobbs and one God-daugther, Ashlee Sian Hernandez.
Speaker
Carole Goldsmith, Ed.D.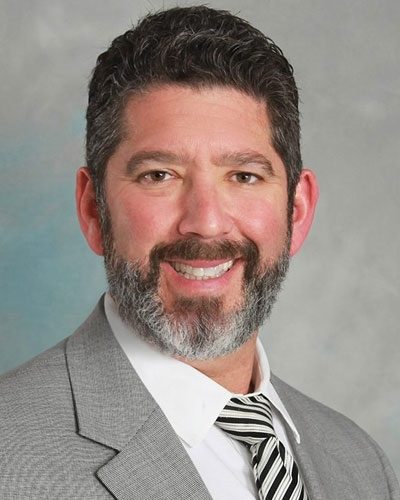 Aging... It Can Literally Be Painful - So Let's Manage It!
Time: 1:30pm
Session 2-05 (Room: C)
Dr. Grossman is Board-certified in Physical Medicine and Rehabilitation with a sub-specialty Board-certification in Interventional Pain Management.
Practicing in the Central Valley for nearly 10 years, Dr. Grossman previously provided care for patients at Kaiser Permanente and CCFMG. He also previously served as an Assistant Clinical Professor at University Neurosciences Institute affiliated with University of California, San Francisco-Fresno.
Dr. Grossman has participated in many clinical and special projects including serving as Clinical director of Healthy Athletes division for Special Olympics Minnesota, and Project Leader/Creator of the outpatient clinic procedure protocol for the Kyphon Division of Medtronic Spine, LLC.
"I have wanted to be a physician for as long as I can remember," he says. "I've always wanted to help people and be responsible in directing them to the right care."
Dr. Grossman completed an Interventional and Non-interventional Pain Management Fellowship program at University of Minnesota/Fairview Pain and Palliative Care Center. He also completed Physical Medicine and Rehabilitation residency training at the University of Minnesota and an Internal Medicine residency at Atlantic City Medical Center in Atlantic City. He earned his medical degree from St. George's University School of Medicine in Grenada, West Indies.
During his free time, Dr. Grossman enjoys spending time with his children, going to the gym, trips to the ocean, scuba diving, cars and mountaineering. He once summited Mt. Kilimanjaro in Africa.
Speaker
Jonathan D. Grossman, M.D.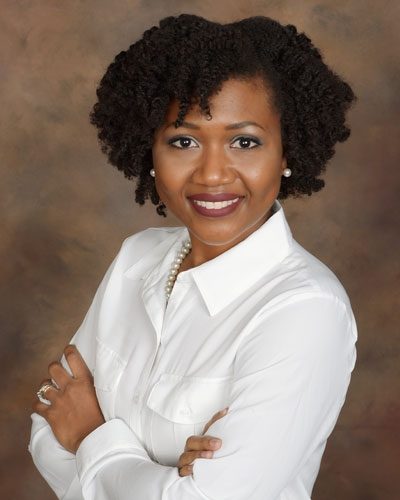 How to Become a Purposeful Leader
Time: 1:30pm
Session 2-04 (Room: B)
Dr. Felicia Haecker is proud to be a female veteran who served in the U.S. Air Force for over 12 years and deployed three times in support of the wars in Afghanistan and Iraq. During her time on active duty she worked as a Still Photographer, Public Relations Specialist and an Air Force Education Instructor. Dr. Haecker earned several medals while serving her country including the National Defense Medal, Armed Forces Expeditionary Medal and Global War on Terrorism Service Medal.
Today she works as Founder/CEO of Dog Tag Divas, an online leadership academy supporting female veterans, and serves as Adjunct Professor at Brandman University, where she teaches Organizational Leadership. In both her consulting and CEO roles, Dr. Haecker teaches women how to not only identify their passions and life ambitions, but to gain clarity behind their intent, and craft strategies to reach their intended goals. Dr. Haecker believes that by empowering women, she is helping them take the necessary steps to live the lives they have envisioned and deserve.
Dr. Haecker has been featured in print and broadcast media including Good Day Sacramento, Fox 40, in Excelsior Life Magazine, Behind the Uniform podcast and Badassery Magazine as an upcoming leader to watch. Her dissertation, Female Student Veterans Postsecondary Education Experience, has been cited by several experts. In each appearance, she shares her expertise on handling life transitions, reaching goals, and a variety of issues that impact the veteran community. (https://youtu.be/ty2uzIctYRM)
Dr. Haecker holds an Ed.D in Organizational Leadership from Brandman University, part of the Chapman system, A Master's Degree in Health and Human Services from the University of Oklahoma, and a Bachelor's Degree in Liberal Arts from Excelsior University. She and her husband, Dr. Vincent Haecker, live near Sacramento with their two children, Haydyn, 9, and Vinny, 7.
Speaker
Felicia Haecker, Ed.D.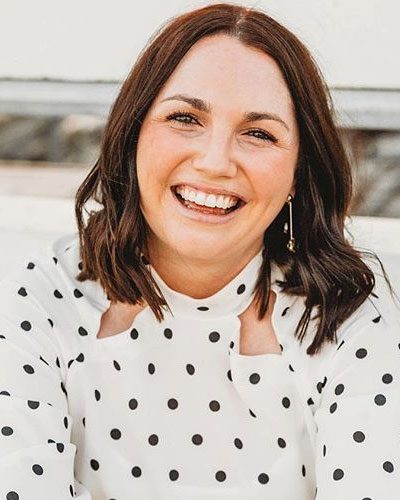 Find the Courage to Be a Leader
Time: 3:15pm
Session 3-04 (Room: D)
Okay let's be real, I am a dork — but a passionate dork. I busted my butt in school and college, kicked ass in the nonprofit sector, but I've always kept an eye on the fun of life. I've always believed that impactful work is fueled by the experiences outside of the office.
I love everything the Bachelor, Harry Potter, Friends, and my role model is Leslie Knope. I wake up every day and want to hang with Hoda Kotb & Savannah Guthrie, read theSkimm, meditate with Cory Muscara, and try my hardest to turn into someone who loves exercise. (WHY CAN'T I DO IT?!) PS – if you haven't noticed, I love overusing exclamation points because life is exciting!
I try to travel as much as humanly possible, and one of my wedding vows (because this is just so me) is that I vowed to plan the absolute most amazing trips of our lives without my husband having to lift a finger. Sounds selfless right? Well it's not, I'm a control freak and totally get my jollies from planning my fun to the T and seeing the people I bring along for the ride light up with excitement and joy as they experience my plans coming to fruition.
This pure joy of planning and structuring has helped me tremendously as I've grown as a leader, and help others grow as leaders, but is also something I've learned to be aware of to avoid letting that control freak mute others creativity and innovation.
But how does all of this relate to my journey with Ladies Leading Ladies? How does this set me up to help you and your teams in your leadership journey? Well here's my professional and honest bio to answer that question:
"Nikki is fueled by the missed opportunities she has witnessed and lived through herself, by her optimism that the workplace can be better for her and the next generation, and by the incredible energy of the women she surrounds herself with every day.
Nikki has her Bachelor's Degree in Psychology, and a Master of Public Administration. She has worked in victim advocacy, workforce development, social services, economic development, and philanthropy. She currently serves as a Commissioner for the Fresno Housing Authority, a Board Member with the Child Care & Development Local Planning Council, and a founding committee member of Dress for Success Fresno.
In the past she has been a Women's Policy Institute Fellow of the Women's Foundation of California, an honoree of Fresno's 40 under 40 at age 28, and the recipient of the Women's Empowerment Award at Central Washington University. She brings this breadth of experience and passion to her everyday challenge of helping women find their voices and lead both professionally and personally."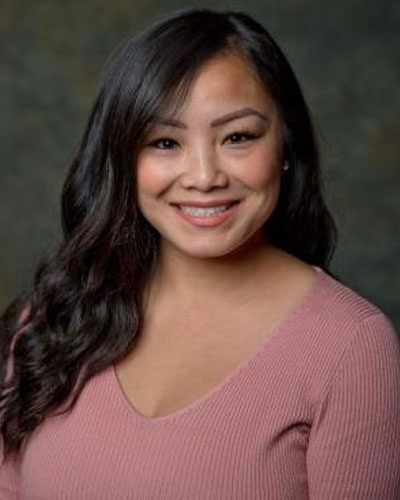 Women in the Central Valley: A Snapshot of Now and A Look Toward the Future (PANEL)
Time: 3:15pm
Session 3-05 (Room: C)
Nancy was born and raised in Fresno. Due to her parents financial situation she spent her life moving and receiving her education in different districts such as Clovis, Sanger, Central, and Fresno. As a result, she experienced not every family or child had a sense of direction on how they could expand beyond community lines. Because there were educators who sincerely advocated for those families and children, she was able to see herself breaking through those lines.
Today Nancy is serving as a Project Specialist with Fresno County Superintendent of Schools in the Safe and Healthy Kids Department. She oversees the grant funds and compliance of 14 after school programs. She has worked in the after school program field for 10 years. She started as a tutor, advanced into a program coordinator and now serving as a project specialist. She is devoted to creating and providing resources that will allow every child and young adult access to new learning opportunities.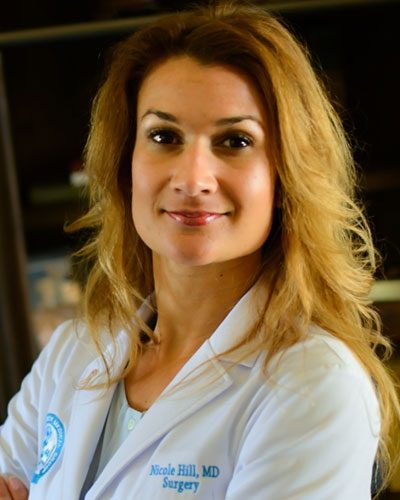 Women's Health & Well-Being: Finding Balance in Today's World
Time: 3:15pm
Session 3-01 (Room: A)
Nicole Hill, MD grew up in San Diego, CA and attended college at UC Santa Barbara. From there, she went to UC Irvine for medical school, and stayed there for her General Surgery residency. At UC Irvine, she developed an interest in cancer care, and completed a clinical and research fellowship at the National Cancer Institute in Bethesda, Maryland.
Dr. Hill's passion is treating breast cancer. She is excited to be a part of the exceptional surgery and cancer care teams at Kaiser Permanente Fresno. In her spare time, she enjoys the outdoors, traveling, reading, and most of all, spending time with her husband and two children.
Speaker
Nicole Hill, M.D.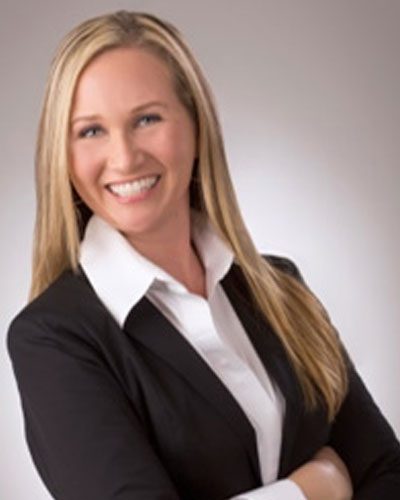 Financial Freedom Now!
Time: 10:15am
Session 1-02 (Room: B)
Elise began her career in the financial services industry in 1997, after graduating Cum Laude from St. Mary's College of CA. Since that time, she's had the opportunity to work with Fortune 500 companies, Non-Profit organizations, government retirement plans and, for the last 13 years, has had the pleasure of helping individuals and small business owners design personalized, creative solutions for their investment and retirement planning needs. Elise has built a reputation based on professional integrity and the highest level of personal service. She has been recognized as a Premier Advisor, a distinction reserved for the firm's top Financial Advisors as measured by three or more of the following; length of service with the firm, completion of educational components, business production, and professionalism.
In addition to holding Series 7 and 63 securities licenses, Elise has been a Certified Financial Planner ™ practitioner since 2008. Recognizing the unique planning challenges faced by divorcees and same-sex couples, she attained the Certified Divorce Financial Analyst ™ designation in 2009* and the Accredited Domestic Partnership Advisor ™ designation in 2013. Elise also holds licensing for Life insurance and Property/Casualty insurance which, with her extensive insurance background, allows her to help her clients understand and evaluate their current insurance coverage and gives her the ability to address any needs surrounding Life, Disability and Long-Term Care insurance planning.
Away from the office, Elise loves traveling and learning new languages: adesso, sta imparando l'italiano! She is a self-proclaimed "foodie" and a scotch enthusiast. When not volunteering with local non-profits, you can catch Elise getting her Zen on at a hot yoga class or spending time with her adorable pooch, Henry.
Disclosures: CAR-0319-04965 *The use of the CDFA® designation does not permit Wells Fargo Advisors or its Financial Advisors to provide legal advice, nor is it meant to imply that the firm or its associates are acting as experts in this field.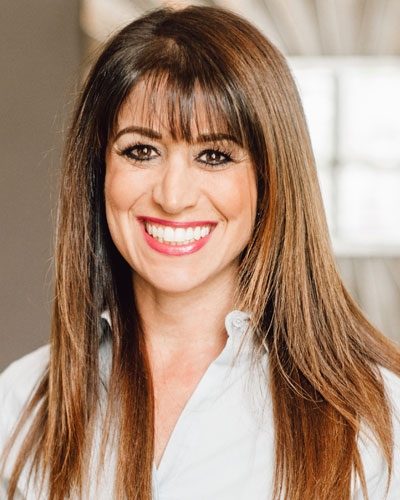 The Juggle is Real: How to Stay on your A-Game for Whatever the Day Brings
Time: 10:15am
Session 1-05 (Room: K)
Gia Kazarian is a certified First Impressions consultant, the only one of her kind on the West Coast. With over 15 years of experience in Human Resources and leadership development, Gia works with individuals to strengthen their social skills, self-awareness and professional behaviors through a proven method.
First Impressions Consulting was founded by Dr. Ann Demarais, the New York-based author and psychologist. The unique methodology of First Impressions provides supportive and constructive feedback on demeanor, offering practical steps to realize goals in both career and social situations. This process combines business and social psychology, is grounded in academic research, built on real-world experience, and tailored to the individual.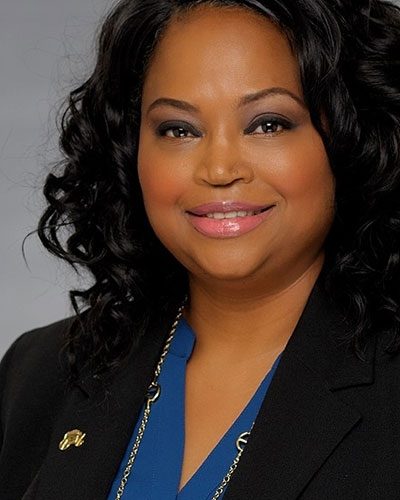 Women in the Central Valley: A Snapshot of Now and A Look Toward the Future (PANEL)
Time: 3:15pm
Session 3-05 (Room: C)
Sabrina Kelley is the Community Relations Consultant – Foundation Officer for Wells Fargo Bank where she guides the philanthropic work for the Greater Central Valley region. A longtime Fresno resident, Sabrina has spent the last 8 years of her career in community development and social impact sectors in Fresno County focusing on elevating public health and community development issues in poor, disenfranchised neighborhoods.
Ms. Kelley is an advocate for quality affordable housing, walkable neighborhoods, and access to green space and play areas. She holds a master's degree in public health from California State University, Fresno and is a Robert Wood Johnson Foundation Interdisciplinary Research Leaders Fellow.
Speaker
Sabrina Kelley, M.P.H.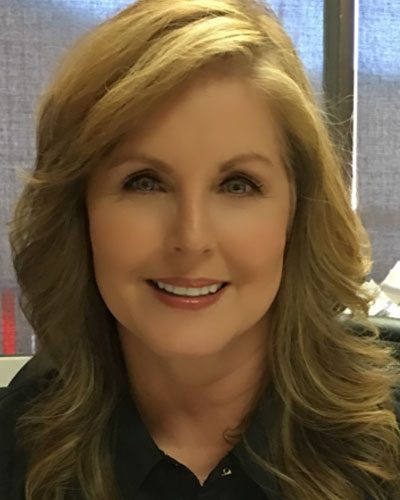 How to Win at Work: Building a Career (or a Business) in the Place You Love (PANEL)
Time: 10:15am
Session 1-04 (Room: C)
For the past fifteen years, Martha has been Human Resources Director at the country's largest producer of frozen Mexican food, which is headquartered in Dinuba, CA. She started at Ruiz Foods just a few years into the company's founding by Fred Ruiz and his father Louis. As a young girl, Martha worked in the Tulare plant's cafeteria and then worked her way up through various job functions in Finance and Human Resources by being open to taking on new responsibilities and by learning to master each of the functions she took on.
Ruiz Foods remains a family-owned company, with third generation Ruiz family member Kim Ruiz Beck currently the company's Chairman. In addition to the Corporate headquarters and production facilities in Dinuba, Ruiz Foods has additional production facilities in Tulare, CA; Denison, TX; and Florence, SC. There are also sales offices spread throughout the country. In total, Ruiz Foods employs over 3,600 Team Members.
Martha plays an important role in ensuring that standards of care are applied equally across all company locations. She oversees policy initiatives, employee relations, learning & development, and other employee programs.
Martha is an advisor to Ruiz 4 Kids, the Ruiz Foods affiliated 501(c)(3) non-profit that annually awards over $500,000 in college scholarships and that organizes a variety of community-centered programs. She has served on several other non-profit boards, including: United Way of Tulare County, San Joaquin Training Advisory Board, and the Workforce Investment Board.
Martha received her Human Resources training from the University of Phoenix. She and her husband Rick have been married for 31 years and they have two sons, Steven and Shawn.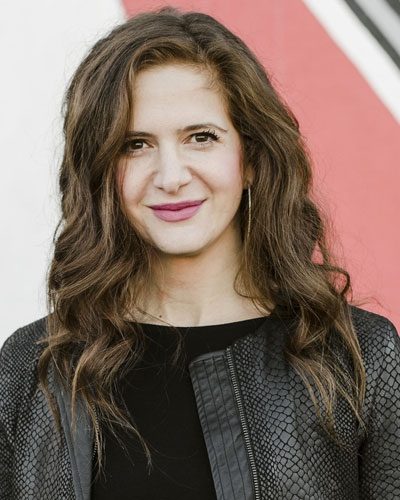 Just the Right Amount! A Maximalist's Guide to Living Minimally Without Sacrificing It All
Time: 1:30pm
Session 2-07 (Room: T)
It all started with…A GIRL WITH A DREAM.
From a very early age Erin's passion for creativity and beauty was the driving force in the way she viewed her world. Her mother fostered her creative side by teaching her the basic skills of painting, drawing, knitting, and sewing. Erin meticulously envisions interiors with a fashion forward aesthetic. She challenges the idea of what is standard, and pushes the boundary of beauty with her uniquely designed interiors.
After graduating from the University of San Diego, Erin attended Design Institute of San Diego (DISD), where she honed her skill-set on the precision and execution of interior design. Following her time at DISD, she worked at Kuatro Design, an interior design and consulting firm, in the heart of San Diego's Gaslamp District downtown. In 2014 Erin decided to move home to Fresno and open her own residential design firm. Her business grew by word-of-mouth and she quickly became a sought-after home designer.
Today, Erin leads a collaborative design firm, EMID Design Group, specializing in healthcare, hospitality, and residential interior design. Seeing the world through an artistic lens has allowed Erin to experiment in a number of different styles. Everything she does with a space is deliberate. Every piece has a purpose and has been thought about, from color, to position, to scale in order to create the most unique and personal spaces for her clients.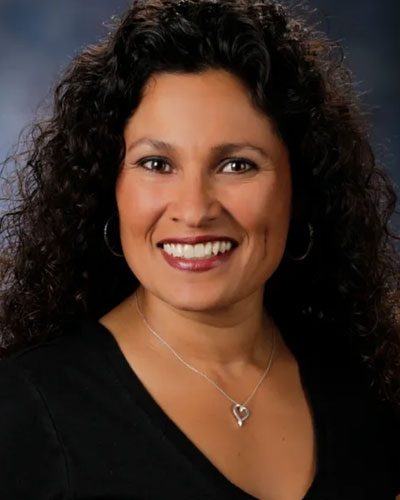 Tips and Tools for Maintaining Balance and Strength as You Age
Time: 1:30pm
Session 2-06 (Room: K)
Rhonda Murphy, is the Owner and Operator of Rhonda's Fitness Center (Rhofit). She is a top Personal Trainer for the Central Valley, motivational speaker and worksite wellness coach who specializes in health and fitness programs for business. She motivates and gives inspiration to everyone who wants to gain a higher level of health and fitness. Rhonda is the Fitness Expert for the number 1 morning show in the Central Valley, ABC30's "Workout Wednesday."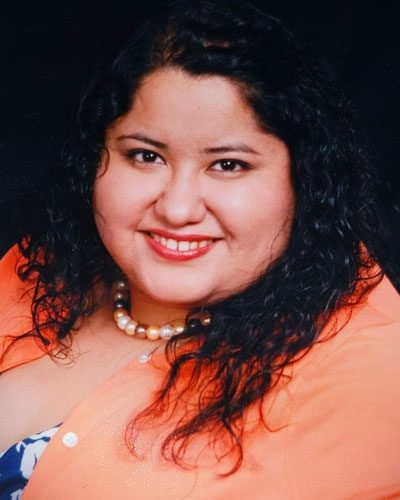 Women in the Central Valley: A Snapshot of Now and A Look Toward the Future (PANEL)
Time: 3:15pm
Session 3-05 (Room: C)
Dr. Tania Pacheco-Werner is a research scientist at the Central Valley Health Policy Institute at Fresno State. She is a medical sociologist by training and received her Ph.D. in sociology from the University of California, San Francisco. Her areas of research include policy analysis, neighborhood health, maternal and child health, and methodology. Her latest work "Unequal Neighborhoods: Fresno" uses historical, census, environmental, and health surveillance data to demonstrate how neighborhoods are a sum of policies and exceptions to policies that shape health outcomes. Dr. Pacheco-Werner is also currently conducting a longitudinal study on the role of stress and resilience among Latina pregnant women. In addition, she is a consultant for nationally recognized VISIONS Inc., providing professional development training in multicultural settings. She lives with her husband and son in Sanger, California.
Speaker
Tania Pacheco-Werner, Ph.D.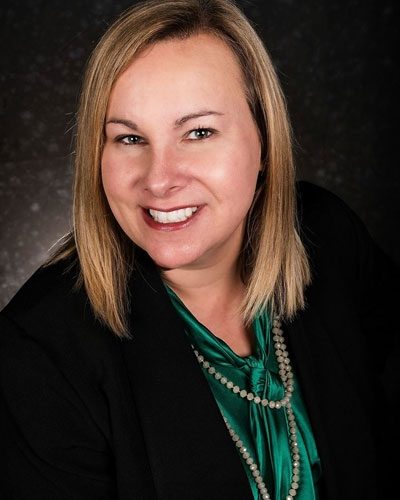 Are You Playing Musical Chairs with Your Family and Finances?
Time: 3:15pm
Session 3-02 (Room: K)
Attorney Heather Pietroforte's estate planning practice focuses on helping families enhance their lives today and secure their futures tomorrow. She excels in guiding her clients through the often confusing maze of financial and legal decisions to create plans that ensure the well-being of their families and the accomplishment of cherished family goals. Her considerable legal expertise includes family protection, wealth preservation, and values-based planning, as well as planning strategies for unmarried couples and divorced individuals. Whether you are married or single, with a traditional family or blended one, just starting out or looking back on a life well-lived, Heather will help you to craft a plan that achieves your goals for your loved ones today and for years to come.
Heather studied at Pepperdine University prior to graduating from California Polytechnic State University, San Luis Obispo, cum laude with her Bachelor of Arts in Political Science, with a Pre-Law Concentration. Heather earned her Juris Doctor from San Joaquin College of Law. Heather was published in the SJCL Agricultural Law Review. She also served a term as Production Editor of the Law Review. Heather was honored to receive the Leon S. Peters Leadership Award, Woman Lawyer Scholarship, and recognition for superior academic excellence in two legal research and writing courses. Heather initially worked in workers' compensation law defense, but, transitioned to areas of practice where she could develop personal relationships with her clients. During law school, Heather worked as a Certified Law Clerk for two years for the Tulare County District Attorney as well as provided one year of litigation support of a Petition for Habeas Corpus for a federal post-conviction challenge to a death sentence. Having worked as in-house legal counsel for a non-profit for four years, Heather is experienced in all aspects of advising small businesses.
A frequently requested lecturer for private groups on a variety of topics including family wealth planning, wealth preservation, and asset protection of inheritances, Heather enjoys educating her community. Heather has chosen to concentrate on the Trusts and Estates area because she is passionate about helping families create happy and secure futures.
Most importantly, Heather is the proud mother of Christian, Reese, Taylor, and Saige.
Speaker
Heather Pietroforte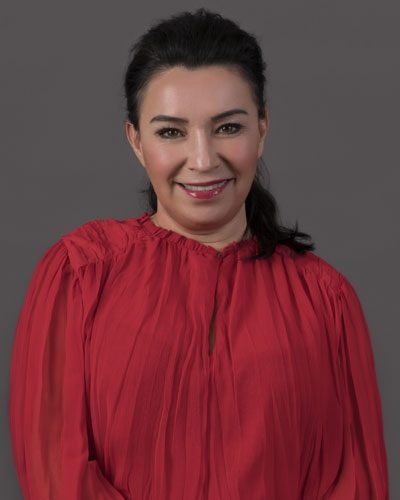 How to Win at Work: Building a Career (or a Business) in the Place You Love (PANEL)
Time: 10:15am
Session 1-04 (Room: C)
Ramona is originally from Mendota California and a proud graduate of Tranquillity High School. She received an Associate of Arts Degree from Fresno City College, a B.A. in Political Science from California State University Fresno and a Juries Doctorate Degree from San Joaquin College of Law. She is the mother to Isabella Danielle Prieto and Daniel William Prieto. Ramona has been married to Joseph Manuel Prieto for 22 years.
Her greatest professional achievement, by far, is her education. An education is the foundation for becoming aware of how little we know, and to rely on that one fact to stay curious and excited about learning. Ramona and her husband own Sonora Ford, Subaru of Sonora, Sanger Chevrolet, Sanger Buick, and Sanger GMC. Her greatest hopes are to instill her passion for family, education, and entrepreneurship to her kids and everyone she comes across.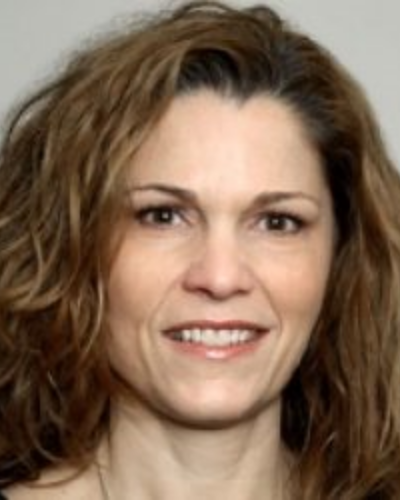 Women's Health & Well-Being: Finding Balance in Today's World
Time: 3:15pm
Session 3-01 (Room: A)
Amanda Reeve, MD, began her medical training far from home on the east coast in Philadelphia, Pennsylvania at Hahnemann University. After medical school, she moved north to New Jersey to complete her residency in Obstetrics and Gynecology at University of Medicine and Dentistry, New Jersey; Robert Wood Johnson. As she finished her training, she wanted to start a family and decided to come closer to home. Being from San Luis Obispo, CA, Fresno seemed very close. She began working at Kaiser Permanente in 1999 and has been here ever since.
Dr. Reeve says that Kaiser Permanente has given her the ability to care for a broad range of patients, but also to branch out to do more than just office work. She feels fortunate to be the Women's Health Liaison and Menopause Champion at this facility for many years. In these roles, she has been able to implement local programs to advance the health care opportunities of women at Kaiser Permanente in Fresno and also in the community.
Dr. Reeve is also the lead gynecological surgeon at KP Fresno and has been working to improve and advance minimally invasive surgery. The facility has been performing one hundred percent of our hysterectomies using minimally surgery for several years. This is truly something that has made huge impact on care. The ability to perform minimally invasive procedures allows women to have less pain and shorter recovery times if they should need surgery.
Dr. Reeve's guiding philosophy in patient care is to treat others as she would hope to be treated herself, to listen attentively and to involve my patients in their own health decisions. She believes that an educated, invested and involved patient allows her to better care for them, but also to better care for themselves.
Dr. Reeve has two children with her wonderful husband that she met at Cal Poly in San Luis Obispo. They all share a passion for jazz music.
Speaker
Amanda Reeve, M.D.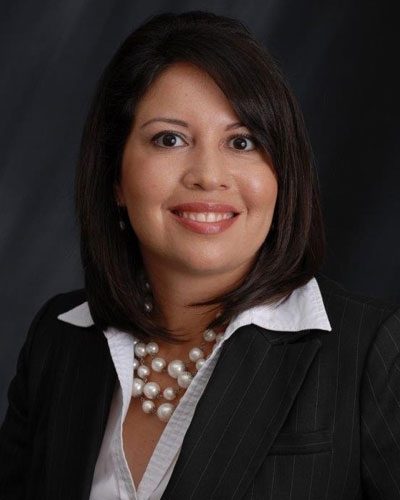 Women & Financial Wellness: The Bottom Line
Time: 1:30pm
Session 2-02 (Room: A)
Yvonne R. Sanchez joined Merrill Lynch in 2005. She graduated Summa Cum Laude from Fresno Pacific University with a Bachelor's degree in Business Management. She is also a CERTIFIED FINANCIAL PLANNER™, a designation awarded by the Certified Financial Planner Board of Standards, Inc. She completed Boston University's Financial Planning program and worked in the accounting field prior to joining Merrill Lynch.
Speaker
Yvonne Sanchez, CFP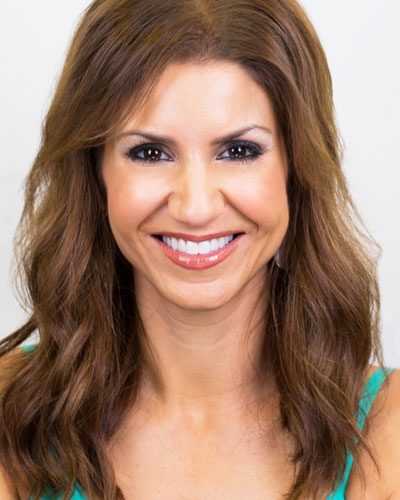 Digital Parenting: Real Talk for Raising Them Right with Screens - Toddlers to Tweens
Time: 1:30pm
Session 2-03 (Room: D)
Known as 'The FAB Mom' on-air and online, Jill Simonian is creator of TheFABMom.com and author of the it-book for first time pregnancy The FAB Mom's Guide: How to Get Over the Bump & Bounce Back Fast After Baby (Skyhorse, 2017) — a motivating guide for first-time moms to stay Focused After Baby (FAB).
Southern California television viewers know Jill well from her lively 200+ twice-weekly parenting segments & hot-topic talkers on KCBS-2 & KCAL-9 News between 2016-18 (a first regular parenting segment of their kind on Los Angeles television) that faced hot topics, offered tangible solutions for working & stay-at-home motherhood, solved perils of parenting and addressed self-care for women. Jill is national television regular — a Family Lifestyle Contributor seen on NBC's TODAY Show & Access Hollywood LIVE, CBS' The Doctors, KTLA-5's Morning News (weekday & weekend), HLN's Michaela & Across America and more. From 2013-14, Jill worked for Hallmark Channel's Home & Family as the show's first weekly on-air 'Mom Expert/Contributor'.
Jill is a top writer/contributor for the family lifestyle website Mom.me, TODAY Parenting Team blogger and and writes a monthly family lifestyle column for her hometown newspaper The Fresno Bee. Jill's famously-frank point-of-view on pregnancy and parenting has a loyal following and has been featured in Parents & Fit Pregnancy magazines, Babble, Working Mother, Redbook, First5LA, USWeekly, New York Family & LA Parent magazines, TODAY Show's Parenting Team and more. Digital influencer and brand ambassador content creation includes work with Dove, Got Milk, Dreft, Enfamil, Caruso Properties (Americana at Brand in Glendale, CA), Skechers USA and dozens of mid-sized mom/family lifestyle brands. Prior to marriage and children, Jill was a full-time television host and entertainment reporter for programs on ReelzChannel, KTLA-5 Los Angeles News, Travel Channel, CNN/HLN and more.
Jill was born and raised in Fresno and is a graduate of Sanger High School. She attended UCLA and graduated cum laude with a Bachelor of Arts degree in Communication Studies, with specialty study/performance in musical theater. Jill now lives in Southern California with her husband, plastic/reconstructive surgeon Dr. Andre Panossian and two elementary-aged daughters. Connect with Jill on Twitter & Instagram @jillsimonian.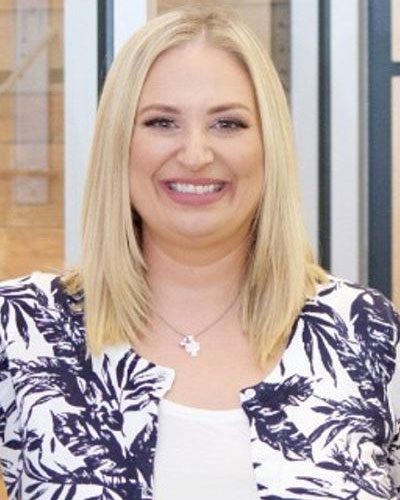 Nurturing You: Putting on Your Oxygen Mask Before Assisting Others
Time: 3:15pm
Session 3-07 (Room: T)
Teresa Stas is a national speaker, columnist and CEO of Green Cactus, an event sponsorship and marketing agency based in Fresno and Portland, Or. She has been named one of the 20 on the Rise Event Professionals by Honeybook and Rising Tide.com and is a founding partner of WiNE- Women's Network of Entrepreneurs.
Teresa has brokered millions of dollars in sponsorships working with national brands such as RAM, Crown Royal, Safeway/ Albertsons and White Claw just to name a few. She currently handles partnerships for several events along the west coast such as the Oregon Jamboree Music Festival, which has been featured multiple times on CMT and Country Weekly Magazine, the national relay Hood to Coast, LRS Country Music Festival and St. Jude's Autumn Harvest Gala.
Although Teresa's expertise lies in events and sponsorships she also speaks from her own experience on the topic of entrepreneurship as a woman and being your own boss.
Originally from Oklahoma, she is an Oregon State University graduate and holds a Sports Marketing Certification from Columbia University. She currently resides in central California with her husband Steve and step-son Charles.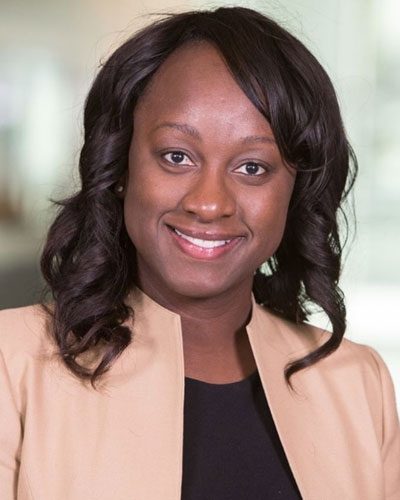 Women & Financial Wellness: The Bottom Line
Time: 1:30pm
Session 2-02 (Room: A)
Samantha Sylvester is a Vice President and Trust Specialist with the Retirement and Personal Wealth Solutions group at Merrill Lynch. She brings thirteen years of industry experience to her role as Trust Specialist for the East Bay, Sacramento, Menlo Park and Silicon Valley markets. Samantha began her career with Merrill Lynch in 2005 after successful completion of the Merrill Lynch Summer Analyst program. She was hired into the firm's Global Private Client Analyst program based in Hopewell, NJ where as a Senior Product Development Analyst she was able to collaborate with senior management on various projects within the Retirement Group. In 2007, Samantha joined the Trust Sales Team as an Internal Trust Specialist, and has been consistently recognized for her work with Advisors and Clients to facilitate the implementation of complex Trust and Fiduciary Services.
In her current role as Trust Specialist, Samantha provides guidance to advisors and their clients on identifying appropriate U.S. Trust solutions to fit their specific trust and wealth transfer planning needs.
Samantha attended Rutgers University, where she studied Economics and Sociology, graduating with honors. She later received her M.B.A. from Rider University, graduating with distinction. A native of New Jersey, Samantha now resides in the San Francisco Bay area with her husband, daughter and dog.
Speaker
Samantha Sylvester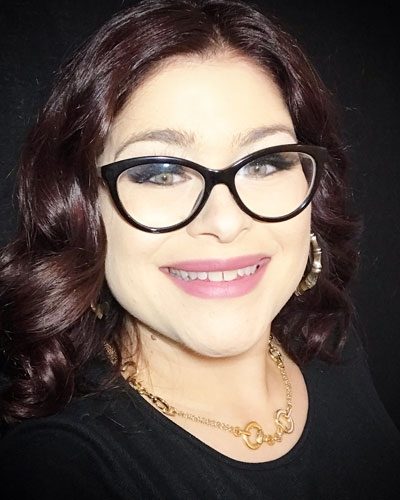 Hairstyling Hacks for Your Busy Life
Time: 10:15am
Session 1-07 (Room: M)
Amanda The Beauty Pro is not just your hairstylist. She's your hair therapist, your source for quality services, excellent information, and loving support for you and your hair. She will help you fall in love with your hair – maybe for the first time, or all over again.
Located in Fresno, available for travel for weddings, special occasions, fashion shows, photo shoots, and industry events, Amanda has set herself apart as passionate, professional, and knowledgeable. Healthy hair is her number one priority, and she believes that healthy hair is the first step to achieving her clients' hair goals.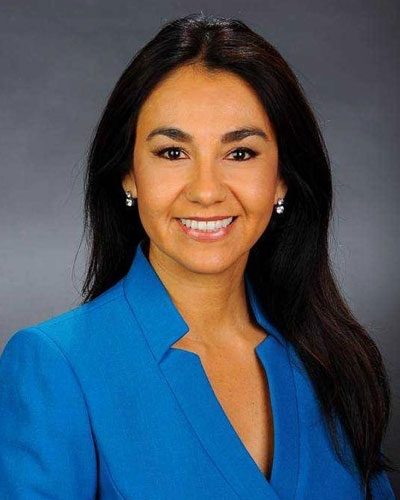 How to Win at Work: Building a Career (or a Business) in the Place You Love (PANEL)
Time: 10:15am
Session 1-04 (Room: C)
Born and raised in Mazatlán, Sinaloa, Mexico, Dora came to Fresno, CA at the age of nine to learn English at the International English Institute for three consecutive summers. After graduating from high school, Dora returned to Fresno as an international student and started her higher education by attending Fresno City College and transferred to California State University, Fresno where she completed her Bachelor's Degree in Business Administration with an emphasis in International Business. After graduating, she started working at the Consulate of Mexico in Fresno where her passion for assisting the Hispanic Community grew. In 2004, Dora followed her passion and among others, founded the Fresno Area Hispanic Foundation (FAHF), expanding the organization's mission from a traditional Chamber of Commerce to focus on small business startups and expansion. The FAHF offers new means to income and advancement through entrepreneurship including a Downtown Business Hub that features the first bilingual business incubator in the Western United States. Since then, Dora has expanded the FAHF's role in the community and has established many partnerships with businesses, community organizations, and government agencies.
Dora's leadership skills have received much notoriety from many sectors and received numerous awards and recognitions; 2016 Top Dog, 2017 James Irvine Foundation Leadership Award, 2018 Cal Wellness Sabbatical Award to mention a few. Dora cites community service as central to her work, serving on boards and programs that align with her passion. In May 2018, Dora successfully completed the elite Women's Leadership Forum at Harvard Business School.
Dora lives in Fresno with the best part of her life, Larry who is a very supportive husband and Zoe 10 and William 7, two wonderful children that are God's blessings to her family. Hobbies include running, reading and traveling to experience other cultures.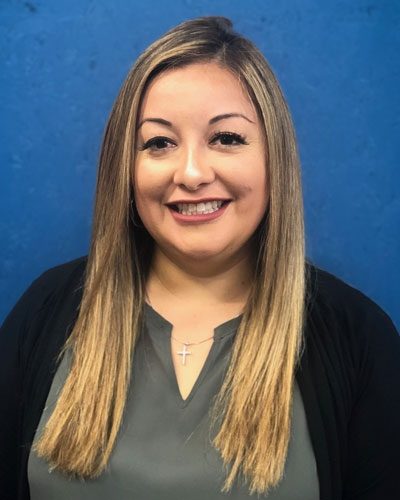 How to Win at Work: Building a Career (or a Business) in the Place You Love (PANEL)
Time: 10:15am
Session 1-04 (Room: C)
Genesis Wilson is the CFO and co-owner of Dutch Bros Coffee of Fresno. Together, with her husband Brent Wilson, the two have operated the Fresno franchises for nearly ten years. Dutch Bros prides themselves on community and giving back and their outstanding commitment has enabled their success. They employ 300+ broistas and serve the community through six locations, two event trucks, and they plan to open two additional locations by the end of 2019.
Genesis' ambitions came at an early age. She was the first in her family to attend college. She holds a Business Administration degree from California State University, Northridge. After college, she worked for Northrop Grumman, for an environmental satellite system program. As she was yearning for more, Brent was pursuing a future franchise opportunity with Dutch Bros. Who doesn't love coffee? Genesis left to help pursue the business with Brent and has never looked back. There were many obstacles to overcome to get the business to the success it is today, but the duo was able to see each others strengths and apply those in order to make their business what it is today.
Genesis is currently serving as 1st Vice Chair for the Fresno Employers Advisory Committee, Board Secretary for Focus Forward, and has recently been appointed to the Board of the Marjaree Mason Center. She is also a member of the Fresno Chamber of Commerce.
It is important to both Genesis and Brent that their company be a force for good in the community. They have donated over $300,000 to local organizations like the Marjaree Mason Center, Poverello House, Valley Children's Hospital, MDA, Focus Forward, Fresno State Student Cupboard, local schools and many more.
More important than their monetary donations, they work very hard to teach philanthropy to their employees by regularly involving them in the giving process. Since they are not Fresno natives, Genesis and her husband have worked to immerse themselves into the community they now love and call home. They currently reside in Clovis with their two children Trent and Layla. In 2018, they moved their corporate offices to a renovated warehouse in downtown Fresno and are excited to keep expanding within the city and surrounding areas.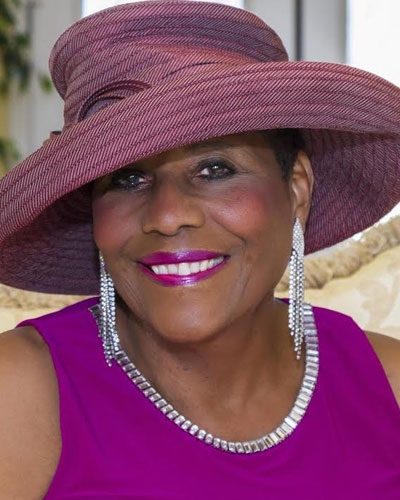 Women in the Central Valley: A Snapshot of Now and A Look Toward the Future (PANEL)
Time: 3:15pm
Session 3-05 (Room: C)
Dr. Dezie Woods Jones is a founding member and the State President of Black Women Organized for Political Action (BWOPA), the oldest such organization in California and has served as the President for nearly 50 years. She has also served as the Vice Mayor of Oakland, California and a member of the City Council.
Dezie is also the founder of Black Women Organized for Educational Development and its outreach arm, the Black Women's Resource Center. And, in 1999 co-founded the "Training Institute for Leadership Enrichment" designed to prepare African American Women Leaders of the future.
Dezie has held numerous community, state appointments and has chaired over 30 such commissions, committees and boards; including serving as a 2009 elected delegate President Obama and served as the Fresno/San Joaquin Valley Women for Obama Coordinator.
She is currently the President and CEO of DWJ & Associates consulting firm. DWJ & Associates specializes in Public Affairs, Governmental Relations, Leadership Training, Civic engagement and Event Planning. DWJ clients have included the National Black Caucus Foundation, A.C. Public Affairs, The Ramsay Group, the Peralta Community College District, and the City of Oakland among others.
Dezie is married to the Reverend Carl L. Jones, an ordained minister in the African Methodist Episcopal Church. She has one adult son, Robert Jones, Jr., who resides with his family in Southern California.
Speaker
Dezie Woods-Jones, Ph.D.
Our 2022 speaker slate is full, if you would like to apply to speak at the 2023 conference, please reach out to speakerinfo@ccwc-fresno.org after December 1, 2022.
Neither CCWC, its board, officers nor agents makes any warranty, express or implied, including warranties of merchantability and fitness for a particular purpose, or assumes any legal liability for the accuracy, completeness, or usefulness of any information, product and/or services provided by the speakers, sponsors, exhibitors or vendors participating in the 2022 CCWC Women's Conference. Furthermore, CCWC, its board, officers and agents encourage all attendees to complete their own independent investigation, analysis and due diligence in purchasing, utilizing and securing the information, services and/or products provided by speakers, sponsors, exhibitors or vendors participating in the 2022 CCWC Women's Conference.