Exhibitors at the Conference offer a wide range of products and services meaningful to women.
The Central California Women's Conference is the Central Valley's premiere networking and educational event for women, designed to motivate and inspire women to be the best they can be in their professional and personal lives.
Exhibitors at the Conference offer a wide range of products and services meaningful to women. More than 175 exhibitors will have the opportunity to make profitable new business contacts, present new products, educate decision makers and fulfill entrepreneurial outreach, diversity and recruitment programs to over 3,500 attendees.
Advanced Medical Imaging Northpointe
Alliant International University
Angels of Grace Foster Family Agency
Arte Americas / League of Mexican American Women
Bank of America Merrill Lynch
Beautologie Cosmetic Surgery and Medical Aesthetics
California Department of Corrections and Rehabilitation
California Highway Patrol
CCare Connects Foundation
Central Valley Community Bank/Score
Chukchansi Gold Resort & Casino
Citizen's Climate Lobby Fresno
Clean Vehicle Rebate Project
Clovis Community Medical Center
Community Regional Medical Center
Concepts For Health, Inc.
Department of Public Utilities
Derrel's Mini Storage, Inc.
Dowling Aaron Incorporated
Ecowater of Central California
Elder Abuse Services Inc.
European Wax Center – Clovis
Foundation for a Drug-Free World
Fresno Acura / Norcal Acura Dealers
Fresno Area Hispanic Foundation
Fresno Convention and Entertainment Center
Fresno County & City Republican Women Federated
Fresno County Veterans Service Office
Fresno County Women's Chamber of Commerce
Fresno Heart & Surgical Hospital
Fresno Metro Black Chamber of Commerce
Fresno-Madera Area Agency on Aging
Girl Scouts of Central California South
Habitat for Humanity Greater Fresno Area
Hire Up Staffing Services
HomeSmart PV & Associates
KFC & Wendy's Restaurants
KSM Handcrafted Creations
Law Office of Jefferey B. Pape, P.C.
League of Women Voters of Fresno
Maternal Wellness Collaborative of California
Michael B. Stevens, MD, PHD, FACS
Moravia Winery and Event Venue
Pandora Fashion Fair Mall
Planned Parenthood Mar Monte
Plexus Worldwide (The Health & Happiness Company)
Principal Financial Group
Professional Women's Resource
Rape Counseling Services of Fresno
Right to Life of Central California
Roger Rocka's Dinner Theater
Saint Agnes Medical Center
Saint Francis Homeless Project, Inc / Dog's Dig Em'
Salvation Army Adult Rehabilitation Center, Fresno
San Joaquin College of Law
San Joaquin Memorial High School
San Joaquin Valley Town Hall
SeneGence International / LipSense
Social Security Administration
Speed Success Training & Consulting
Stoned Out Jewelry Designs
Susan Hatch – Medicaretoday.net
Susan G Komen Northern & Central California
The Leukemia & Lymphoma Society
The Light-House Recovery Program
The Salvation Army Adult Rehabilitation Center, Fresno
U.S. Securities & Exchange Commission
Valley Caregiver Resource Center
Valley Children's Healthcare
Valley Performing Arts Council
Westcare California, Inc.
Women's Plastic Surgery Fresno – Dr. Hedieh Arbabzadeh
WestCare California, Inc.
Wonder Valley Ranch Resort & Conference Center
Our trade show offers more than 175 exhibit booths providing food samples, boutique shopping and information about the benefits of products and local businesses.
Register Now
Showcasing your products and services at the CCWC Marketplace allows exhibitors the opportunity to interact face to face with a premiere market of women in the Central Valley.
Exhibitors are able to sell and demonstrate their products or services while building a personal relationship with their clients.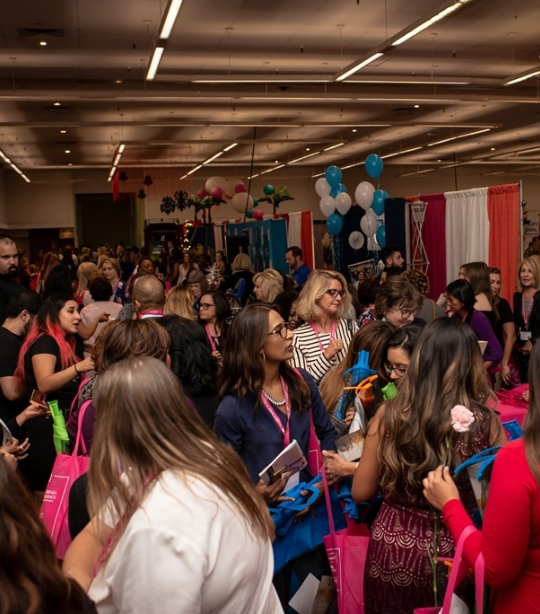 For exhibitor inquiries please email Mary Stabelfeld or call Mary at (209) 356-1000. CCWC only accepts one booth per franchise with 2018 Exhibitors having first right of refusal. If you submit an application and we already have a booth for this franchise, we will notify you and your application and payment will be returned. Please check exhibitor listing below.
Expedite Application Process
NOTE: CCWC only accepts one booth per franchise with 2018 Exhibitors having first right of refusal. If you submit an application and we already have a booth for this franchise, we will notify you and your application and payment will be returned. (Please check exhibitor listing below)
Thank you to our Amazing Sponsors