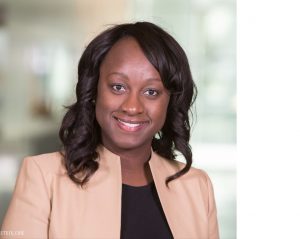 Samantha Sylvester
Samantha Sylvester is a Vice President and Trust Specialist with the Retirement and Personal Wealth Solutions group at Merrill Lynch. She brings thirteen years of industry experience to her role as Trust Specialist for the East Bay, Sacramento, Menlo Park and Silicon Valley markets. Samantha began her career with Merrill Lynch in 2005 after successful completion of the Merrill Lynch Summer Analyst program. She was hired into the firm's Global Private Client Analyst program based in Hopewell, NJ where as a Senior Product Development Analyst she was able to collaborate with senior management on various projects within the Retirement Group. In 2007, Samantha joined the Trust Sales Team as an Internal Trust Specialist, and has been consistently recognized for her work with Advisors and Clients to facilitate the implementation of complex Trust and Fiduciary Services.
In her current role as Trust Specialist, Samantha provides guidance to advisors and their clients on identifying appropriate U.S. Trust solutions to fit their specific trust and wealth transfer planning needs.
Samantha attended Rutgers University, where she studied Economics and Sociology, graduating with honors. She later received her M.B.A. from Rider University, graduating with distinction. A native of New Jersey, Samantha now resides in the San Francisco Bay area with her husband, daughter and dog.