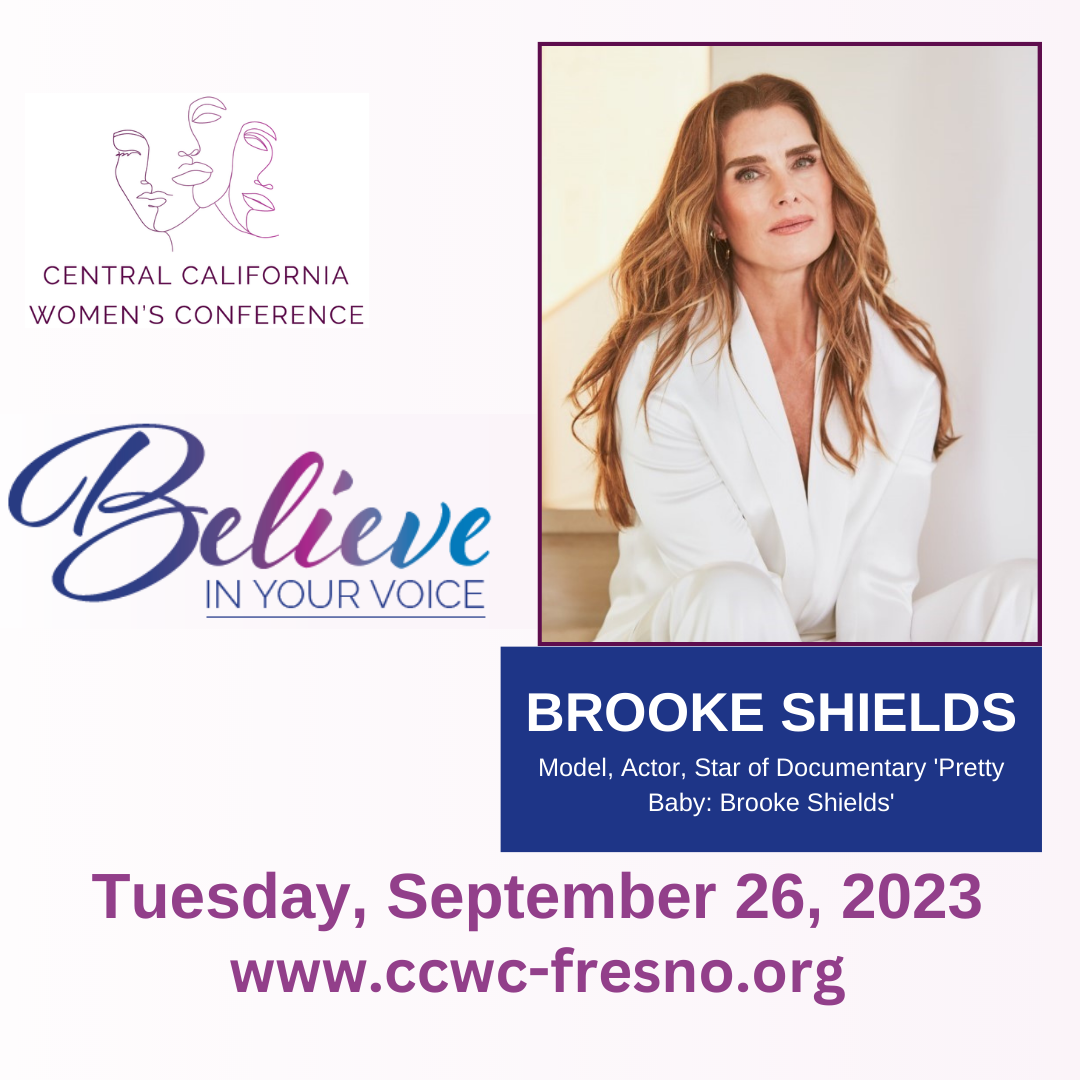 UPDATED TICKETS: Late Registration is in effect as of August 1st, Registration price is $140. Includes Continental Breakfast, all Seminars, the Marketplace, Warm-Up Session, Keynote Luncheon with Brooke Shields. and After Party Session and Reception.  Credit Card purchases are subject to a $5 Credit Card processing fee per ticket.
TABLE OF 11: $1540 with late registration  (Table sign with company or group name is provided) Credit Card purchases are subject to a $5 Credit Card processing fee per ticket.
Reserved seating FOR KEYNOTE LUNCHEON! To sit together with friends or family, you MUST mail registrations in the same envelope to guarantee a seat at the same table. Tables will be reserved in order received. Reserved luncheon table number will be printed on your badge.
PAYMENT INFORMATION: Check, MasterCard, Visa, Discover or American Express are the only acceptable methods of payment. (Credit card payments will include a $5 processing fee per ticket.) We do not accept purchase orders. NO REFUNDS.
CONFIRMATION: Confirmation and badge will be mailed approximately two weeks before the Conference. Registration must be received online or postmarked by Friday, Aug. 30, 2023, to receive your tickets by mail. The Badge is your ticket to the Conference and admission to the luncheon. Your luncheon table number will be printed on your badge.
Attendees registering after Aug. 30, 2023 will pick up tickets at Registration "Will-Call" desk the morning of the Conference, located on the patio between the Exhibit Hall and Theatre.
KEEP YOUR BADGE IN A SAFE PLACE–YOU MUST BRING IT WITH YOU TO ATTEND.
COVID-19: Attendees will abide by health precautions in place by the local authorities in effect on the conference date of September 26, 2023.
Conference attendees must be registered in high school or be 18 years of age.
PERSONS WITH DISABILITIES: Please contact Sonya Nagai-Menapace at (559) 470-4186 two weeks in advance with needed arrangements for persons with disabilities.
HOTEL RATES: The DoubleTree by Hilton Fresno Convention Center, (559) 268-1000, is offering a special rate of $169 + tax per room, double or single occupancy. Book early, as this rate is only available through Friday, September 1, 2023. Be sure to ask for the Central California Women's Conference special room rate.
No need to select seminar sessions in advance. All seminars are on a first-come basis at the conference until the room is full per the fire marshal's instructions. Arrive early to avoid disappointment. For information and planning, visit ccwc-fresno.org for seminar listings.
If purchasing 2 or more tickets on the same form, all badges will be mailed to the name & address listed on the form. If you would like to sit at the same table with friends or family for lunch, mail ALL registration forms (groups and/or individuals) together in the same envelope.