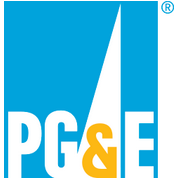 PG&E CCWC She Makes a Difference Contest Overview
PG&E, in partnership with CCWC, will honor one remarkable woman with the She Makes a Difference Award at the 2017 Central California Women's Conference on Tuesday, Sept. 19. This award acknowledges how one woman who has overcome challenges to make a difference in her life, the lives of her family or lives in the community with her courage, strength and wisdom to make a positive impact.
PG&E and CCWC are proud to acknowledge this remarkable woman by highlighting her exceptional accomplishments. One woman will be selected and a $5,000 grant will be given to the community benefit organization of the winner's choice. The She Makes a Difference Winner will be recognized in a video at the CCWC keynote luncheon and will be recognized at the CCWC Cool-Down Reception.
Contest Rules & Details
Women may nominate themselves or another woman who they feel deserves this honor. Please complete this form and brief overview and email back to www.pgeccwcshemakesadifference.org. Entry dates run from July 1 to July 31 at noon. The She Makes a Difference winner will be notified by Aug. 5, and the winner will need to give the name of her selected Community Benefit Organization to CCWC by Aug. 22.
You may nominate from July 1, 2017 – July 31, 2017.
Nominations are now closed. Thank you for your submissions.