Home » Speakers » Dianne Callahan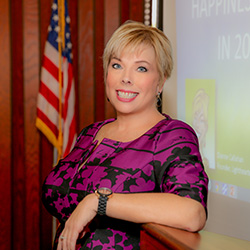 Dianne Callahan
Dianne Callahan is an award-winning communications professional, non-profit executive, and public speaker with more than 25 years of experience leading and inspiring individuals and teams to success.
In her role as Area Director for The Leukemia & Lymphoma Society, she has raised more than $8 million for support and services to patients and cutting-edge research aimed at eradicating blood cancers in our lifetime.
Dianne Callahan is 3-time cancer survivor and motivational speaker who teaches people how to choose the thoughts and behaviors that will create lasting joy, meaning, and resilience in their lives.