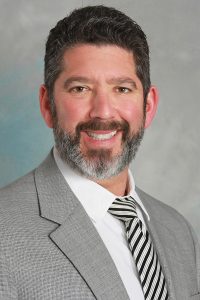 Jonathan D. Grossman, M.D.
Dr. Grossman is Board-certified in Physical Medicine and Rehabilitation with a sub-specialty Board-certification in Interventional Pain Management.
Practicing in the Central Valley for nearly 10 years, Dr. Grossman previously provided care for patients at Kaiser Permanente and CCFMG. He also previously served as an Assistant Clinical Professor at University Neurosciences Institute affiliated with University of California, San Francisco-Fresno.
Dr. Grossman has participated in many clinical and special projects including serving as Clinical director of Healthy Athletes division for Special Olympics Minnesota, and Project Leader/Creator of the outpatient clinic procedure protocol for the Kyphon Division of Medtronic Spine, LLC.
"I have wanted to be a physician for as long as I can remember," he says. "I've always wanted to help people and be responsible in directing them to the right care."
Dr. Grossman completed an Interventional and Non-interventional Pain Management Fellowship program at University of Minnesota/Fairview Pain and Palliative Care Center. He also completed Physical Medicine and Rehabilitation residency training at the University of Minnesota and an Internal Medicine residency at Atlantic City Medical Center in Atlantic City. He earned his medical degree from St. George's University School of Medicine in Grenada, West Indies.
During his free time, Dr. Grossman enjoys spending time with his children, going to the gym, trips to the ocean, scuba diving, cars and mountaineering. He once summited Mt. Kilimanjaro in Africa.