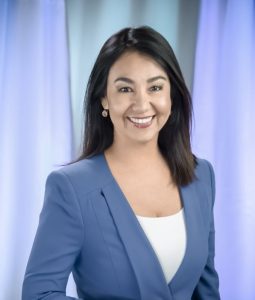 Dora Westerlund
Born and raised in Mazatlán, Sinaloa, Mexico, Dora came to Fresno, CA at the age of nine to learn English at the International English Institute for three consecutive summers. After graduating from high school, Dora returned to Fresno as an international student and started her higher education by attending Fresno City College and transferred to California State University, Fresno where she completed her Bachelor's Degree in Business Administration with an emphasis in International Business. After graduating, she started working at the Consulate of Mexico in Fresno where her passion for assisting the Hispanic Community grew. In 2004, Dora followed her passion and among others, founded the Fresno Area Hispanic Foundation (FAHF), expanding the organization's mission from a traditional Chamber of Commerce to focus on small business startups and expansion. The FAHF offers new means to income and advancement through entrepreneurship including a Downtown Business Hub that features the first bilingual business incubator in the Western United States. Since then, Dora has expanded the FAHF's role in the community and has established many partnerships with businesses, community organizations, and government agencies.
Dora's leadership skills have received much notoriety from many sectors and received numerous awards and recognitions; 2016 Top Dog, 2017 James Irvine Foundation Leadership Award, 2018 Cal Wellness Sabbatical Award to mention a few. Dora cites community service as central to her work, serving on boards and programs that align with her passion. In May 2018, Dora successfully completed the elite Women's Leadership Forum at Harvard Business School.
Dora lives in Fresno with the best part of her life, Larry who is a very supportive husband and Zoe 10 and William 7, two wonderful children that are God's blessings to her family. Hobbies include running, reading and traveling to experience other cultures.