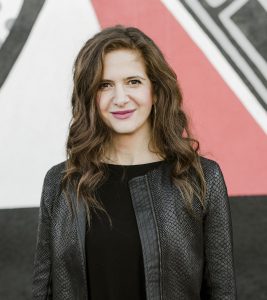 Erin Melkonian
It all started with…A GIRL WITH A DREAM.
From a very early age Erin's passion for creativity and beauty was the driving force in the way she viewed her world. Her mother fostered her creative side by teaching her the basic skills of painting, drawing, knitting, and sewing. Erin meticulously envisions interiors with a fashion forward aesthetic. She challenges the idea of what is standard, and pushes the boundary of beauty with her uniquely designed interiors.
After graduating from the University of San Diego, Erin attended Design Institute of San Diego (DISD), where she honed her skill-set on the precision and execution of interior design. Following her time at DISD, she worked at Kuatro Design, an interior design and consulting firm, in the heart of San Diego's Gaslamp District downtown. In 2014
Erin decided to move home to Fresno and open her own residential design firm. Her business grew by word-of-mouth and she quickly became a sought-after home designer.
Today, Erin leads a collaborative design firm, EMID Design Group, specializing in healthcare, hospitality, and residential interior design. Seeing the world through an artistic lens has allowed Erin to experiment in a number of different styles. Everything she does with a space is deliberate. Every piece has a purpose and has been thought about, from color, to position, to scale in order to create the most unique and personal spaces for her clients.