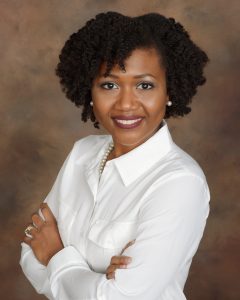 Felicia Haecker, Ed.D.
Dr. Felicia Haecker is proud to be a female veteran who served in the U.S. Air Force for over 12 years and deployed three times in support of the wars in Afghanistan and Iraq. During her time on active duty she worked as a Still Photographer, Public Relations Specialist and an Air Force Education Instructor. Dr. Haecker earned several medals while serving her country including the National Defense Medal, Armed Forces Expeditionary Medal and Global War on Terrorism Service Medal.
Today she works as Founder/CEO of Dog Tag Divas, an online leadership academy supporting female veterans, and serves as Adjunct Professor at Brandman University, where she teaches Organizational Leadership. In both her consulting and CEO roles, Dr. Haecker teaches women how to not only identify their passions and life ambitions, but to gain clarity behind their intent, and craft strategies to reach their intended goals. Dr. Haecker believes that by empowering women, she is helping them take the necessary steps to live the lives they have envisioned and deserve.
Dr. Haecker has been featured in print and broadcast media including Good Day Sacramento, Fox 40, in Excelsior Life Magazine, Behind the Uniform podcast and Badassery Magazine as an upcoming leader to watch. Her dissertation, Female Student Veterans Postsecondary Education Experience, has been cited by several experts. In each appearance, she shares her expertise on handling life transitions, reaching goals, and a variety of issues that impact the veteran community. (https://youtu.be/ty2uzIctYRM)
Dr. Haecker holds an Ed.D in Organizational Leadership from Brandman University, part of the Chapman system, A Master's Degree in Health and Human Services from the University of Oklahoma, and a Bachelor's Degree in Liberal Arts from Excelsior University. She and her husband, Dr. Vincent Haecker, live near Sacramento with their two children, Haydyn, 9, and Vinny, 7.