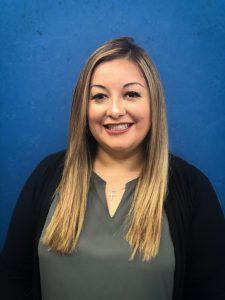 Genesis Wilson
Genesis Wilson is the CFO and co-owner of Dutch Bros Coffee of Fresno. Together, with her husband Brent Wilson, the two have operated the Fresno franchises for nearly ten years. Dutch Bros prides themselves on community and giving back and their outstanding commitment has enabled their success. They employ 300+ broistas and serve the community through six locations, two event trucks, and they plan to open two additional locations by the end of 2019.
Genesis' ambitions came at an early age. She was the first in her family to attend college. She holds a Business Administration degree from California State University, Northridge. After college, she worked for Northrop Grumman, for an environmental satellite system program. As she was yearning for more, Brent was pursuing a future franchise opportunity with Dutch Bros. Who doesn't love coffee? Genesis left to help pursue the business with Brent and has never looked back. There were many obstacles to overcome to get the business to the success it is today, but the duo was able to see each others strengths and apply those in order to make their business what it is today.
Genesis is currently serving as 1st Vice Chair for the Fresno Employers Advisory Committee, Board Secretary for Focus Forward, and has recently been appointed to the Board of the Marjaree Mason Center. She is also a member of the Fresno Chamber of Commerce.
It is important to both Genesis and Brent that their company be a force for good in the community. They have donated over $300,000 to local organizations like the Marjaree Mason Center, Poverello House, Valley Children's Hospital, MDA, Focus Forward, Fresno State Student Cupboard, local schools and many more.
More important than their monetary donations, they work very hard to teach philanthropy to their employees by regularly involving them in the giving process. Since they are not Fresno natives, Genesis and her husband have worked to immerse themselves into the community they now love and call home. They currently reside in Clovis with their two children Trent and Layla. In 2018, they moved their corporate offices to a renovated warehouse in downtown Fresno and are excited to keep expanding within the city and surrounding areas.