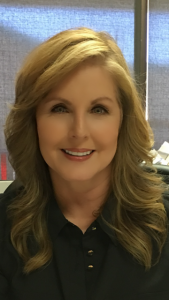 Martha McCurry
For the past fifteen years, Martha has been Human Resources Director at the country's largest producer of frozen Mexican food, which is headquartered in Dinuba, CA. She started at Ruiz Foods just a few years into the company's founding by Fred Ruiz and his father Louis. As a young girl, Martha worked in the Tulare plant's cafeteria and then worked her way up through various job functions in Finance and Human Resources by being open to taking on new responsibilities and by learning to master each of the functions she took on.
Ruiz Foods remains a family-owned company, with third generation Ruiz family member Kim Ruiz Beck currently the company's Chairman. In addition to the Corporate headquarters and production facilities in Dinuba, Ruiz Foods has additional production facilities in Tulare, CA; Denison, TX; and Florence, SC. There are also sales offices spread throughout the country. In total, Ruiz Foods employs over 3,600 Team Members.
Martha plays an important role in ensuring that standards of care are applied equally across all company locations. She oversees policy initiatives, employee relations, learning & development, and other employee programs.
Martha is an advisor to Ruiz 4 Kids, the Ruiz Foods affiliated 501(c)(3) non-profit that annually awards over $500,000 in college scholarships and that organizes a variety of community-centered programs. She has served on several other non-profit boards, including: United Way of Tulare County, San Joaquin Training Advisory Board, and the Workforce Investment Board.
Martha received her Human Resources training from the University of Phoenix. She and her husband Rick have been married for 31 years and they have two sons, Steven and Shawn.