Home » Speakers » Nicole Hill, M.D.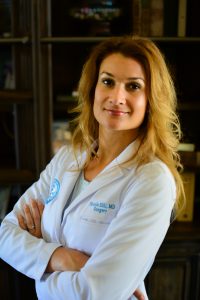 Nicole Hill, M.D.
Nicole Hill, MD grew up in San Diego, CA and attended college at UC Santa Barbara. From there, she went to UC Irvine for medical school, and stayed there for her General Surgery residency. At UC Irvine, she developed an interest in cancer care, and completed a clinical and research fellowship at the National Cancer Institute in Bethesda, Maryland.
Dr. Hill's passion is treating breast cancer. She is excited to be a part of the exceptional surgery and cancer care teams at Kaiser Permanente Fresno. In her spare time, she enjoys the outdoors, traveling, reading, and most of all, spending time with her husband and two children.