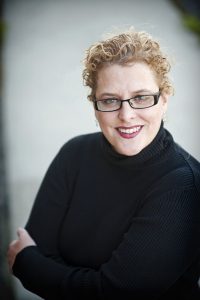 Suzanne Bertz-Rosa
Growing up in nearby Visalia, Suzanne moved to the "big city" of Fresno the day she received her high school diploma to work full-time and attend college at night. It wasn't quite the urban experience she craved. With boyfriend in-tow, she relocated to San Francisco to attend art school—or more accurately, a number of art schools—and continue to foster her creative career.
Suzanne's 25-plus years of experience includes three start-ups, a stint as an Interactive Producer at Bank of America working on their award-winning website, and Art Director for Bank of America impacting the bank's brand across the country and internationally.
Before boomeranging back to the Central Valley and starting Bertz-Rosa Strategy & Creative in late 2002, Suzanne worked as the Interactive Director & Creative Director for Young & Rubicam, Austin.
Since returning, Suzanne has focused her time and experience on projects that make a positive difference for business and in the community.
While Suzanne is known to lecture on design and branding, her talk, "Rediscovering My Single Self" is a personal tale. She opens up about the toughest year of her life so far and shares the lessons learned on the pathway to healing her broken heart. She is honored to be debuting this lecture at the 2019 Central California Women's Conference.