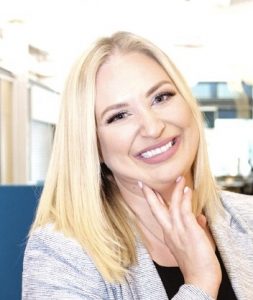 Teresa Stas
Teresa Stas is a national speaker, columnist and CEO of Green Cactus, an event sponsorship and marketing agency based in Fresno and Portland, Or. She has been named one of the 20 on the Rise Event Professionals by Honeybook and Rising Tide.com and is a founding partner of WiNE- Women's Network of Entrepreneurs.
Teresa has brokered millions of dollars in sponsorships working with national brands such as RAM, Crown Royal, Safeway/ Albertsons and White Claw just to name a few. She currently handles partnerships for several events along the west coast such as the Oregon Jamboree Music Festival, which has been featured multiple times on CMT and Country Weekly Magazine, the national relay Hood to Coast, LRS Country Music Festival and St. Jude's Autumn Harvest Gala.
Although Teresa's expertise lies in events and sponsorships she also speaks from her own experience on the topic of entrepreneurship as a woman and being your own boss.
Originally from Oklahoma, she is an Oregon State University graduate and holds a Sports Marketing Certification from Columbia University. She currently resides in central California with her husband Steve and step-son Charles.