Home » Speakers » Sabrina Kelley, M.P.H.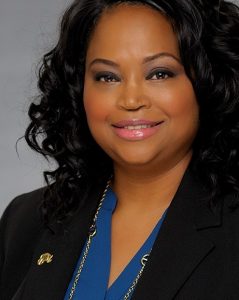 Sabrina Kelley, M.P.H.
Sabrina Kelley is the Community Relations Consultant – Foundation Officer for Wells Fargo Bank where she guides the philanthropic work for the Greater Central Valley region. A longtime Fresno resident, Sabrina has spent the last 8 years of her career in community development and social impact sectors in Fresno County focusing on elevating public health and community development issues in poor, disenfranchised neighborhoods.
Ms. Kelley is an advocate for quality affordable housing, walkable neighborhoods, and access to green space and play areas. She holds a master's degree in public health from California State University, Fresno and is a Robert Wood Johnson Foundation Interdisciplinary Research Leaders Fellow.