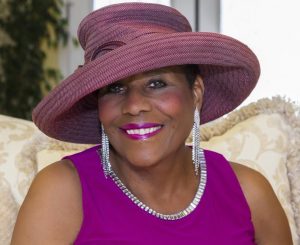 Dezie Woods-Jones, Ph.D.
Dr. Dezie Woods Jones is a founding member and the State President of Black Women Organized for Political Action (BWOPA), the oldest such organization in California and has served as the President for nearly 50 years. She has also served as the Vice Mayor of Oakland, California and a member of the City Council.
Dezie is also the founder of Black Women Organized for Educational Development and its outreach arm, the Black Women's Resource Center. And, in 1999 co-founded the "Training Institute for Leadership Enrichment" designed to prepare African American Women Leaders of the future.
Dezie has held numerous community, state appointments and has chaired over 30 such commissions, committees and boards; including serving as a 2009 elected delegate President Obama and served as the Fresno/San Joaquin Valley Women for Obama Coordinator.
She is currently the President and CEO of DWJ & Associates consulting firm. DWJ & Associates specializes in Public Affairs, Governmental Relations, Leadership Training, Civic engagement and Event Planning. DWJ clients have included the National Black Caucus Foundation, A.C. Public Affairs, The Ramsay Group, the Peralta Community College District, and the City of Oakland among others.
Dezie is married to the Reverend Carl L. Jones, an ordained minister in the African Methodist Episcopal Church. She has one adult son, Robert Jones, Jr., who resides with his family in Southern California.